The Top Legal Document Management Software Picks for 2023

By
Oren Todoros
,
Updated on October 15, 2023, 8 min read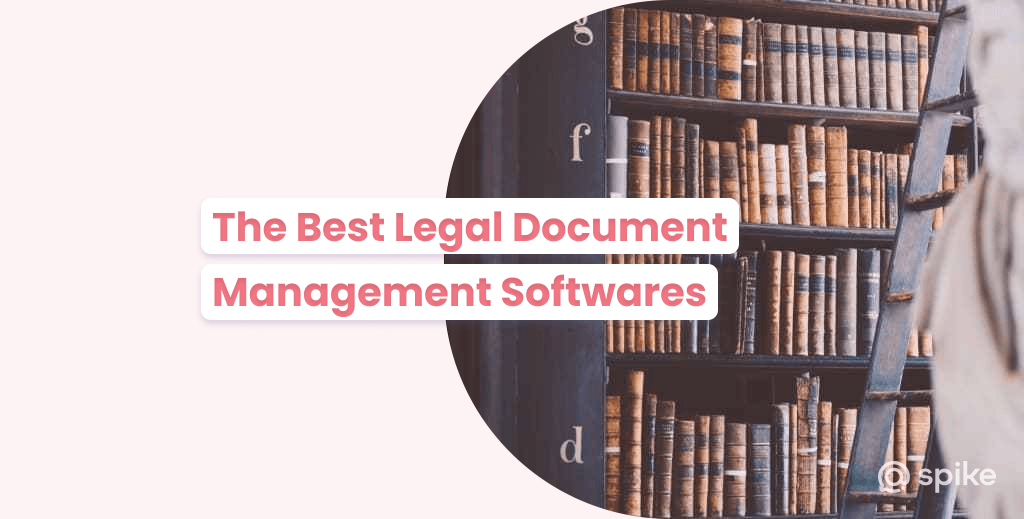 You might think that lawyers and attorneys have got it all figured out. They've done their bachelor's degree, studied three years of law school, and put in around 400 to 600 hours to pass the bar, as well as built a professional reputation and network that helps them do their job. That takes commitment and organization….right?
Right!
However, according to the American Bar Association, among the most common complaints against lawyers is a lack of communication, an issue which only really occurs within professional circles when a lawyer or practice doesn't have the time or mental space to dedicate their resources appropriately. It's not a problem of commitment but one of organization—and one that can be solved with technology!
Today, legal document management software has become a bit of a game-changer, revolutionizing the way law firms handle their paperwork and centralizing a whole host of tasks that previously had to be managed manually. This means that lawyers have more time to communicate with their clients and collaborate with other professionals in their network.
So, if you're one of the many lawyers struggling to stay ahead of that stack of paperwork on your desk, maybe it's time to look at some of these legal document management software tips. Read on to learn about the best in 2023.
The Importance of Legal Document Management Software in Modern Law Practice
As within many other industries, digital transformation for law firms is well and truly underway. It encompasses a broad range of different tools and services, and digital document software is providing a streamlined and cost-effective way to manage a lot of things that would have previously been confined to stacks of paper on a desk.
Digital document management solutions can serve as virtual assistants, helping legal professionals manage, organize, and retrieve critical documents with ease. However, they also act as archiving tools, providing a structured store where access control and security can be managed, and legal compliance maintained. From contracts and court pleadings to research notes and client correspondence, everything can be easily accessed online using a computer or a smartphone/tablet.
How Legal Document Management Software Streamlines Operations and Enhances Efficiency
For legal practices around the world, the ability to access any legal document, from any location is a huge plus. However, there are many other features that can enhance and streamline day-to-day operations. For instance, advanced search tools speed up document retrieval, saving time and improving lawyers' ability to piece together complex cases.
Supporting this are features such as real-time editing and automated workflows that enhance collaborative efforts, helping to reduce mistakes by ensuring that many eyes can review and edit complex documents and more. Security features, like access controls and encryption, protect sensitive data, while resource allocation is optimized as physical storage and manual administrative tasks are minimized.
Regulatory compliance is facilitated by categorizing documents according to industry standards avoiding issues with messaging apps compliance risks and ensuring compliance is maintained at all times. In essence, legal document management software is a catalyst for operational excellence in the legal field.
Key Features to Look for in Legal Document Management Software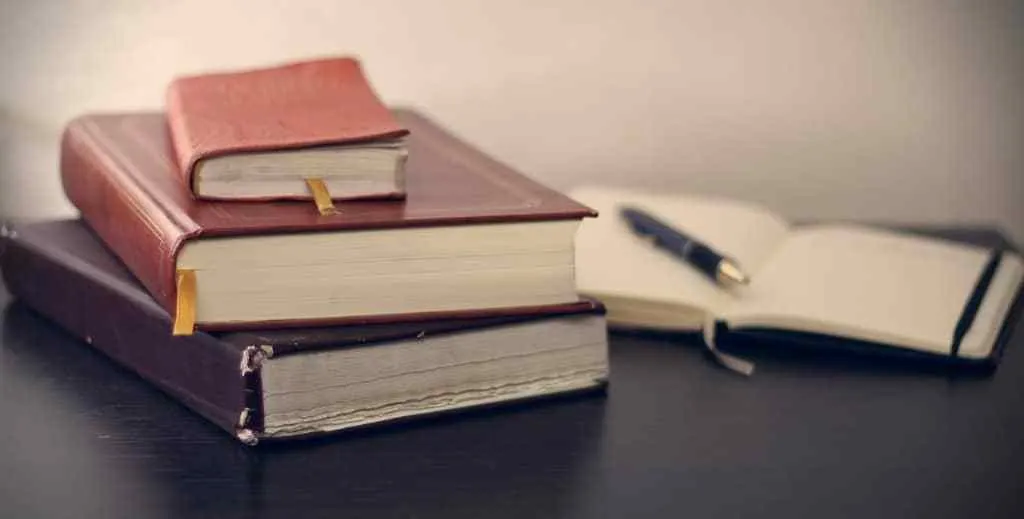 When looking to upgrade your law practice with digital document software, it is important to be aware of the kind of features you will need. Below, we look at some of these features in more detail.
1. Document Storage and Security
One of the primary concerns in legal practice is the security of sensitive information. A robust document management software ensures that your files are encrypted and stored securely. It provides access controls, allowing you to determine who can view, edit, and share specific documents.
2. Collaboration and Access Control
Legal matters often involve teamwork. The right software facilitates seamless collaboration among team members. With controlled access, you can grant different levels of permission to various users, ensuring that sensitive data remains confidential.
3. Compliance with Industry Regulations
The legal industry is governed by strict regulations, and your document management software should comply with these standards. Look for software that adheres to data protection and privacy regulations, giving you peace of mind that your documents are in safe hands.
4. Metadata and Unique Document Numbering
Efficient document management goes beyond basic filing. Metadata and unique document numbering help you categorize, search, and retrieve files quickly. This feature is a time-saver, especially when dealing with large volumes of legal documents.
5. Integration with Other Services
Your document management software should seamlessly integrate with other tools your firm uses. Whether it's your email client, calendar, or billing software, integration streamlines your workflow, minimizing manual data entry and reducing the chances of errors.
Top Legal Document Management Software for 2023
Now that you understand what kind of features you should consider in a digital document manager, here, we look at some of the top apps available today.
1. Spike – Perfect for Team Chat with File Sharing
With Spike for Teams, you no longer have to download every email or message attachment to preview it. The platform provides advanced file previews right within your emails and messages, making it easier to find the exact document you need.
Why Spike is Ideal for Legal Teams looking for document management solutions:
•

Instant Previews: Legal professionals often deal with a multitude of documents, from contracts to case files. Spike's instant preview feature allows you to view all these files without downloading them, saving you valuable time.

•

Attachment Management: Need to find a specific legal document among a sea of email threads? Spike lets you manage attachments directly within your email feed. You can reply, forward, delete, or star an attachment for easy retrieval later

•

Unified File Access: Whether you're dealing with a single message or multiple files across various email threads, Spike's message preview shows you everything without the need for downloads. This is particularly useful for legal teams who need to cross-reference multiple documents quickly.

•

Search and Filter: Spike allows you to see all files sent by a specific contact in one place. Just click on the thumbnail to preview the file without downloading anything, making it easier to find that crucial piece of evidence or contract.

•

Multi-Email Support: If you have multiple email addresses for different legal matters, Spike allows you to filter your emails as 'Unified,' showing files across all email addresses.
By integrating Spike for Teams into your legal practice, you can streamline your document management processes, making it easier to focus on what really matters: your cases.
Save your team extra time in search for documents and files from anywhere by using a unified communication platform with super search.
2. Connecteam — The All-in-One Solution
Connecteam offers a comprehensive package that covers document storage, task management, communication, and more. With a user-friendly interface, it's suitable for both solo practitioners and larger firms.
Document storage and organization
Task management and collaboration tools
Communication features for team interaction
Pricing is free for up to 10 users, with Basic, Advanced, and Expert costing $29, $49, and $99 respectively for up to 30 users.
3. MyCase — Perfect for Practice Management Functionalities
MyCase is tailored for law firms looking to enhance their practice management. It offers features like time tracking, billing, and client communication alongside document management.
Time tracking and billing integration
Client communication tools
Practice management functionalities
Pricing starts at $39 per user per month for the basic package. Pro and Advanced packages cost $69 and $89 respectively.
4. OpenKM — Ideal for Enterprise-Level Law Firms
OpenKM is a versatile option, ideal for larger law firms with complex document management needs. Its advanced features include workflow automation and audit tracking.
Workflow automation for streamlined processes
Audit tracking for enhanced security
Collaboration tools for efficient teamwork
Pricing is available upon request.
5. Clio — For Comprehensive Document and Practice Management
Clio is a well-established name in legal tech, known for its comprehensive suite of tools. Beyond document management, it offers practice management, timekeeping, and billing functionalities.
Practice management tools for holistic management
Timekeeping features for accurate tracking
Billing functionalities for financial management
Pricing starts at $39 per user per month, with Essentials, Advanced, and Complete packages costing $69, $99, and $129 respectively.
6. LexWorkplace — Tailored for Small to Medium Law Firms
LexWorkplace caters to the unique requirements of small to medium-sized law firms. It offers document storage, collaboration, and client management features.
Document storage and categorization
Collaboration tools for efficient teamwork
Client management features for enhanced client relationships
Pricing starts at $395 per month for up to 3 accounts, with additional users costing $45 per month.
7. PracticePanther
PracticePanther combines document management with client relationship management (CRM) and billing. It's suitable for firms looking for an all-in-one solution.
Document management integrated with CRM
Billing functionalities for financial management
Collaboration tools for effective teamwork
Pricing starts at $49 per user per month, with Essential and Business packages costing $69 and $99 per user per month.
8. FileVine
FileVine is known for its user-friendly interface and robust document management capabilities. It's designed to streamline case management and document organization.
Document organization and categorization
Case management tools for streamlined processes
User-friendly interface for ease of use
Pricing is available upon request.
The Future of Legal Document Management Software
As technology continues to advance, the future of legal document management software is set to change the way legal practices operate significantly. Cloud-based solutions are expected to play a pivotal role, allowing legal professionals to access their documents from anywhere, anytime. This shift towards cloud-based systems enhances mobility and collaboration, ensuring that your law firm stays agile in a rapidly changing world.

The adoption of legal document management software also has the ability to reduce administrative overhead and free up valuable time. With streamlined workflows, legal professionals can focus on what truly matters: providing top-notch legal services to their clients. Additionally, the enhanced security features offer peace of mind, safeguarding sensitive information from breaches and unauthorized access while also enabling easier legal compliance.
Conclusion
Today, digital transformation is changing every industry and sector in myriad ways, meaning that choosing the right legal document management software is not just an option; it's a necessity. The right software can revolutionize the way your law firm operates, boosting efficiency, collaboration, and security, however, as you navigate the sea of options, it's important to consider your firm's specific needs, size, and budget. Remember, investing in the right legal document management software is an investment in the future success of your practice. So, make an informed decision, embrace the digital transformation, and watch your law firm thrive in the modern era.
For more information on digital transformation and secure communication with Spike Teams, download the app today and explore the blog.
You may also like