All-seeing, All-knowing Calendar
Smart scheduling inside your email, without ever opening another calendar app
You have a life. You have a business. You have enough on your plate. Having multiple calendars doesn't help. You need a better way to manage your appointments, to keep track of your busy life. You don't want more than 1 calendar to help you manage your schedule. Meet Spike—The email and calendar app you always wanted.
Manage your time from a single spot, organize your schedule from Spike's integrated calendar and email app. You already spend most of your time there. Merge calendars into a single place from where you can control all of your appointments—work or pleasure.
Let's face it. Conventional calendar apps are confusing, complicated and clunky. And there are too many of them. Spike is different.

Spike merges all your calendars (Google Calendar, Outlook, Apple Calendar) right into your email, so you can view your upcoming events on one screen and give the switching back and forth a rest. You can color code each, so you always know which appointments are connected to which email.

It doesn't matter if you, your colleagues, family, and friends use Outlook in the office and Apple at home. Spike will consolidate everything, changing the way you organize your life. Putting you in charge of your time.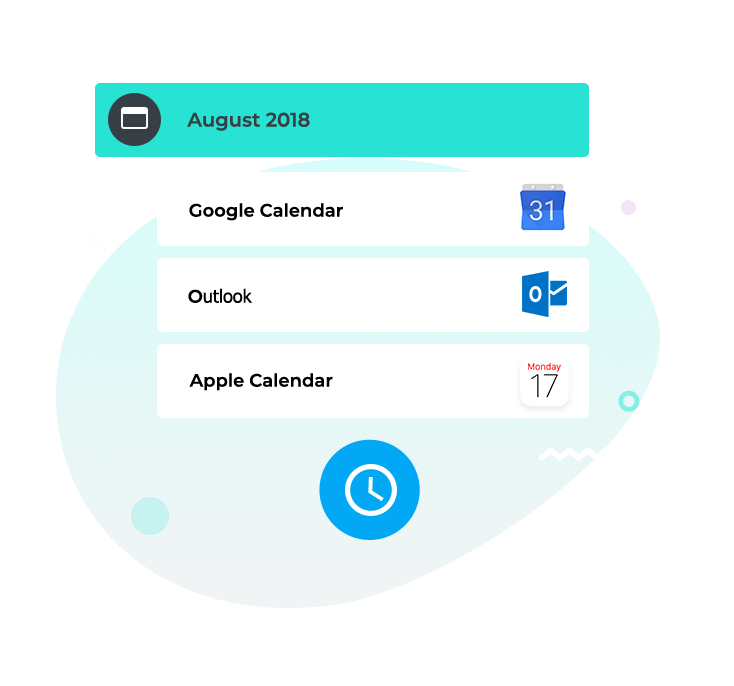 Think about it. You're having a real-time chat (from your email) with a colleague about setting up a meeting. You set it up (from your email), you get reminded later (from your email), if needed, you can talk to her again about changing the schedule (from your email). That's it. Simple.

You'll never have to waste time syncing two Outlook calendars, switching between two Google calendars, or bouncing from device to device trying to find that missing appointment. The perfect way to see all your appointments at-a-glance.

Discover the future of email and organize your time with a truly smart Calendar. Scheduling has never been so simple.