Advanced Search
Search anything, find everything, without opening a single email
You spend enough time trying to remember where you've put things—and it eats away at your productivity. Advanced Search puts you back in control. Stop wasting time searching your emails for files. Stop scrolling through endless and annoying threads. Find the right version, right away, with Spike's advanced email search tool that lets you see the file you want directly on your screen. Perfect when looking for a single file from multiple versions.
Need that first draft of your report? No problem. Looking for the latest version of a presentation? Easy. All the attachments you've ever sent, received or shared, can be searched by subject or by a specific person. You can then filter the results further at the top of the preview screen.
We believe in people. That's why our conversational email puts them at the front of your communications. Our advanced email search is no different. Simply type or click on the name of your contact and all the files and related conversations sent or received will be instantly displayed. Easy to read and even easier to navigate.

Looking for a report Drew sent you? Simply write "Drew". All files sent or received by Drew will be displayed in preview mode right in front of you, so you don't have to open every single email ever sent between the two of you.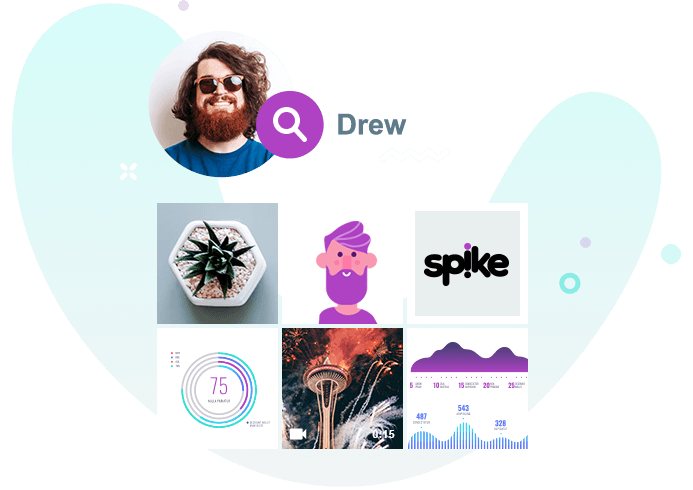 Advanced Search also lets you find things by keyword. For forgetful types, you know, those likely to forget their own name. You only need one word. It's on the tip of your tongue.

Need to locate a conversation you've had about a proposal? (even though you didn't end up sending it and is growing mold somewhere in your drafts?) Just type the person's name, or the subject, or one of the numbers you've discussed, and everything will show up—right there in front of you. The advanced email search tool lets you do the same with all your messages, files, cloud files, contacts and more—making it one of our favorite features. We know it will be one of yours.