File Management
Why download email attachments if you can preview?
Stop searching for lost files or email attachments. Quit trying to remember who sent what and where you placed it. Save time, be more productive and creative. Spike provides you with advanced file preview right inside your messages. Front and center. Plain as day. Making finding the right file a breeze.
Now you can visually preview all files (even large email attachments) ever sent by someone, without having to open emails one by one. Contact information, audio files, videos, documents, cloud files, images and gifs—they are all laid out in front of you. No need to download what you don't want.
Preview Email Attachments
Spike's message preview lets you view and manage attachments directly within the email. You can choose to reply, forward, delete or star the attachment, making it easier to find down the line. You can also download the attachment, but that's a bit old school if you ask us.

Need a specific Q1 report from Nancy but you can't find it without downloading every single report from then 'til now? Easy. Spike lets you see all the files Nancy sent in one place, just click on the thumbnail to preview the file, without downloading anything! Quickly scan over everything to find what you need and cut out the hassle of searching for email attachments among countless threads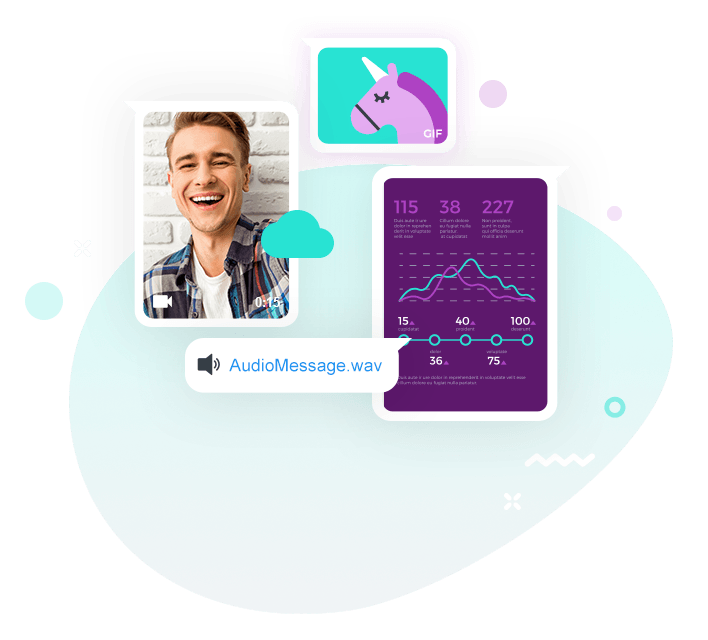 Whether a single email or 10 files across 100 email threads, Spike's message preview shows you everything, without needing to download anything. Quickly scan your inbox and find exactly what you were looking for. No more scrolling through endless threads to find the right version, no more confusion as to the right file.

Conversational email is the future, and our innovative tools are designed to help you work for efficiently and effectively. Stop wasting time searching for files and discover how our message preview can help you find what you need, whenever you need it.