Feeling Overwhelmed by Shopping Emails? Clean it Up For Free With Priority Inbox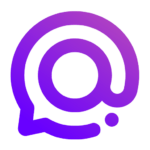 By
Spike Team
,
Updated on January 02, 2023, 4 min read
The holiday season is here, and that means one thing for almost everyone in the developed world: an inbox overflowing with Best deals, Black Friday Deals, Deals so good it's almost free, etc. It's overwhelming, and most of it is useless. You have two options to deal with an inbox overflowing with coupons: take the time to unsubscribe or use a tool like Spike's Priority Inbox to automatically move those emails into a separate Inbox with an easy archive button.
Clean up Your Email Inbox Using the Unsubscribe Method
While it might be tempting to just send promotional emails to your spam folder because opening each one and unsubscribing can be time-consuming, it's not recommended. Categorizing an email improperly as spam could hurt business operations unfairly.
It's best to unsubscribe using the manual method. This process will take some time, and probably patience, but if you want a clean inbox, it's the only way. Deal alerts and gift guide emails should have an easy unsubscribe link at the bottom. If you use Gmail, you can find an unsubscribe link at the top of the email near the address as well.
If you receive an email that appears to be from a scam company, avoid using the unsubscribe link as that will trigger an alert to the shadow company that your email is real and it will continue to send you spam emails. For these types of emails, use the spam folder to indicate to your email service provider that the email should be blocked before it hits your inbox.
Clean up Your Email Inbox for Free with Priority Inbox from Spike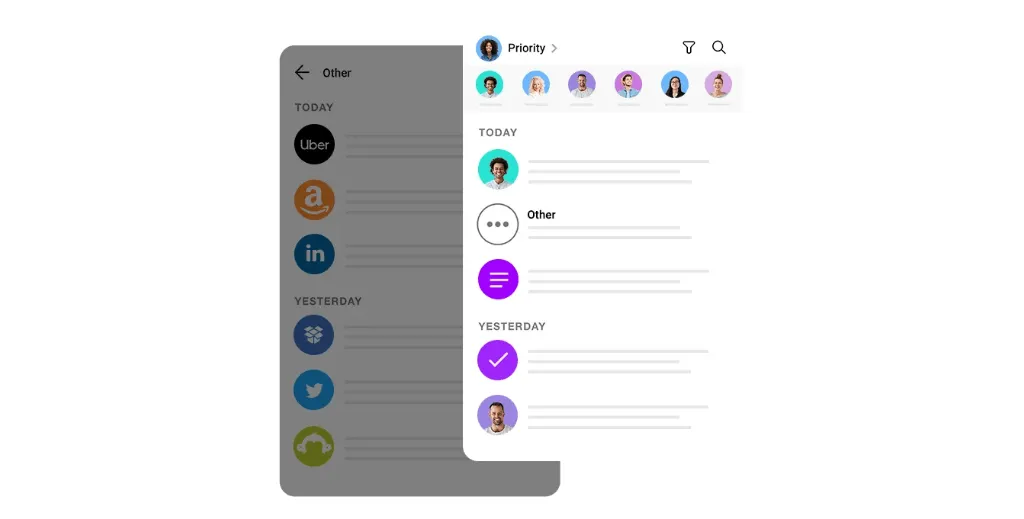 Most people want to have a clean inbox, but don't want to take the time to unsubscribe from the potentially hundreds of emails that you'll receive during the holiday season. Therefore, the ideal solution is to let technology handle the clean for you.
Spike prioritizes your most important mail, so you can get on with more interesting things in your life. When you get a new message, Spike automatically checks whether you've previously communicated with that email address. If you have, Spike assumes this is a person you know and will keep it in your Priority Inbox. An example here is that if a coworker emails you, it'll go to Priority.
When Spike detects shopping newsletters, social media alerts, or other non-priority items, it'll go into an "Other Inbox". How this plays out in daily life is that when you wake up in the morning, you'll see the Other Inbox option at the top of your Spike feed. Inside of it will be all those shopping emails, social media alerts, and coupon notifications that previously cluttered up your Inbox. Now, you'll easily be able to ignore them to focus more on the important things that need your attention.
When you get to a place in your day/week where you want to check on those unimportant items, you can enter the Other Inbox, have a quick scan and then quickly archive them. If the time where you want to check out the Other Inbox items never comes, that's fine as well. It'll continue to keep your Priority Inbox clean and let you stay focused. Think of Priority Inbox as a personal assistant keeping track of what you need to see and keeping the rest out of your way and off your radar.
Does Spike Priority Inbox Clean up Gmail, iCloud, and Google Workspace?
Yes! Spike Priority Inbox is compatible with Gmail, iCloud, Google Workspace, Yahoo!, Outlook, etc. Any account that can be added to Spike can be used with Priority Inbox as a free way to clean up your Inbox. Spike is free for personal use and has incredible options for business customers to increase productivity and collaboration. The free trial for business users will let you quickly clean up your Inbox if you need a one-time clean-up to get a fresh start.
---
Discover:
The Complete Guide to Cleaning Your Gmail Inbox
---
Is Spike Priority Inbox a Safe Way to Clean up my Email Inbox?
•

Spike is ad-free and does not rent, sell, distribute or monetize on your data. To anyone. Ever.

•

Spike passed a security audit by an independent security evaluator.

•

Spike stores only the minimum data needed to provide the fastest communication and collaboration experience.

•

Message data is encrypted using the AES-256 encryption.
Does Spike Need my Email Password to Clean up my Email Inbox?
Part of the beauty of Spike is that it's built right on top of your existing email address. We ask you to log in with your email account in order to enable you to send and receive emails with the Spike app for iPhone, Android, Mac PC, or the web.
Spike does not store passwords for accounts that support OAuth, such as Gmail. Your Spike account is also protected by the same security protocols that protect your Gmail, Outlook, or IMAP email account. If you only want to use Spike one time to clean up your Inbox, you can revoke its access in the future from your Gmail or Outlook security settings page. Accounts from email providers that don't support OAuth are protected with AES-256 encryption.
You may also like