5 Signs You Need Conversational Email For Work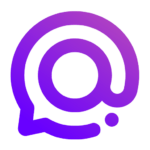 By
Spike Team
,
Updated on January 02, 2023, 6 min read
When new companies onboard their teams to Spike, we continually hear that the primary driver of the transition is due in part to Spike's conversational email.
Conversational email transforms the legacy experience into the much-loved messenger app experience users have become accustomed to when using WhatsApp, Telegram, iMessage, etc.
It's no secret that messenger apps are loved by end-users. It's easier to get your point across on a messenger app. They're fast and remove the formality of email, which feels so analog. Simply put, they are more fun to use. However, we believe in having the best of both worlds, which is why Spike takes everything you love about your favorite messenger app and brings it to email.
Our team loves the technology that powers email, and it's stood the test of time as a technology that will be here for generations to come. It's one of the greatest inventions in our modern world. Here are a few reasons why:
It's built upon open standards, just like the internet

It's available across device types and apps
With Spike's conversational email experience, your inbox sees an immediate upgrade while retaining support to interact with customers on "traditional email" as they will receive a professional-looking email.
•

•

See email threads as simple conversations by eliminating repeating headers, threads, and unnecessary signatures

•

Get real-time awareness – See if your team is currently online and know if your message was received
Productive, efficient, and happy teams know that conversational email is essential for an organization to take back control and focus while remaining productive and on top of internal and external communication. Here are five signs your organization needs to use a conversational email app:
1. You Need a Team Chat Tool but Don't Want to Use yet Another App
Team chat apps are excellent for quick conversations, but they introduce more complexity to your team as it increases the mental load of checking multiple inboxes throughout the day. They can't be used easily with external clients, so it simply becomes another tool for your organization to purchase, deploy, train, manage, etc.
Overall, using multiple apps creates confusion for employees about which tools to use in different situations. But, of course, email is still used for external communication, so combining team chat with email into a single app gives you the ideal platform in which to work.
---
Discover:
Unlocking the benefits of a team messenger for work & education
---
2. You Spend a lot of Time Searching for Files and Attachments
Team chat tools are great for sharing quick messages but terrible for managing files. Spike's powerful Super Search makes finding all your attachments faster and more convenient. You can find files across emails, Spike Groups, and more. Need to dive deep? Layer on filters like "is: unseen" or "is: spam" to search in specific folders. After starting a search, Spike can filter your search with some useful options like a specific recipient, your files, and your Starred messages.
Don't worry about where the file is – Spike knows and can find it with just a few characters. Spike's powerful search works on desktop and mobile.
Never worry about losing files again with Spike.
3. Your Team Uses a Healthy Mix of Asynchronous Work to Complement Real-time Chat
There's a time to chat, and there's a time to work. Successful organizations and happy employees understand this reality. Of course, you can't chat 8+ hours a day about the work that needs to be done. But, at some point, you have to get the work done. Email is the original asynchronous tool, but there are times when real-time chat is needed.
Before Spike, many teams used apps like Slack or Microsoft Teams for real-time chat. While those tools are beneficial, they can be overwhelming when used too often. You have emails to reply to, but then your team chat app adds another "inbox" to manage which takes up more of your day and time away from deep work. It creates multiple silos for files and conversation, so when you're looking for a file, code snippet, or part of a conversation – there's yet another place to look, search, etc.
Adding on another tool doesn't streamline productivity. It creates more places to check. Since Spike is both a team-chat tool, email app, as well as a productivity platform – it's the ideal place to use a mix and match of both methods of working.
One of the key benefits for remote organizations is the presence indicator built into Spike. If everyone on your team is using Spike, you'll know who is online and who is not. If a design team or copywriting team is doing heads-down work for the day and is offline, other team members can send them messages but understand a response will likely come in the following day as Spike will have shown the team is offline.
4. Projects Aren't Organized Well
If your projects routinely fall behind or you struggle finding your resources, it might be time to look at your tools. You've likely got a mix of email, team chat, JIRA, Basecamp, etc. What if your tools are hindering productivity? Spike Groups are the perfect complement to project management as it combines conversational email, files, collaboration, and video meetings into a single place.
•

Need a quick check-in with your team? Start a call from Spike Groups

•

Need to check in on status reports? Check the Note within the Group

•

Need to find something? Spike Groups are the simplest way to find any attachment or message
Faster teams manage projects with Spike.
5. Employees are Overwhelmed With Email Volume
It's easy to send an email. It's also easy for someone to figure out your work email. Plenty of services exist to scrape it from LinkedIn or other social networks, and if you've ever attended a conference, you know the volume of junk mail that comes in afterward.
Email services are good at handling actual spam emails. That's no longer the problem. The problem is the number of unimportant emails that come through. Alerts from social media apps, shopping newsletters, receipts, emails from salespeople, etc., are a waste of time, focus, and energy. There's a line between important email, unimportant email, and spam.
This problem is where Spike's Priority Inbox saves your team time and energy. Spike's Priority Inbox automatically moves less important emails into another Inbox, called 'Other'.
Not all emails deserve to reach your inbox. That's why Spike's intelligent inbox clears the clutter. So you don't have to waste time or focus on doing it.
So What Are You Waiting For?
With Spike, there's no deployment plan needed. Login with a work email account on the web, the Mac app, the PC app, the Android app, or the iOS app, and all your existing emails will be waiting on you – it's that simple. Since Spike is built on open platforms, it will look like a chat to you, but recipients not using Spike will get a professional-looking email message.
You may also like