Work-Life Balance Secrets from Around the World

By
Spike Team
,
December 04, 2019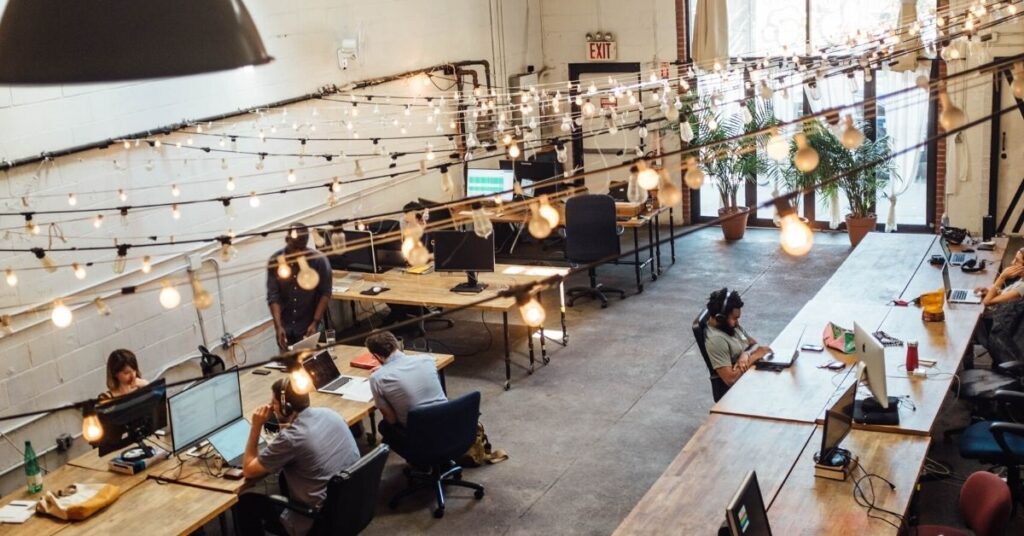 For all the joys of running your own business – autonomy, vision, the power to grow – work-life balance does not make the edit. While you may be able to choose your hours or location when you run your own show, you'll generally find yourself working much harder compared to a permanent job.
Most of the time, that's OK: you've got enthusiasm and ambition, you're motivated to make things work. But occasionally, you need to remind yourself of the power to take a step back. Otherwise you may be in danger of running on empty, which puts everything you've worked for at risk.
Fear not, though: help is at hand. Below, we've taken a look at five feel-good routines from around the world that are designed to achieve a better work-life balance. From gallons of vacation time in Brazil to France's famous "right to disconnect" law, these habits can help redress your tendency to graft that extra mile. Dive in and get learning, to bring a little more life to your working days:
Vacation Inspiration from Brazil
Photo by Agustín Diaz on Unsplash
There's plenty of proof that vacations are a recipe for workplace happiness, yet just 28% of Americans make full use of their (notoriously low) allowance. This figure likely dips further if you're self-employed as a freelancer, or running a small business.
Brazil, on the other hand, is home to the world's best holiday policy, which may explain why the national mindset here is one of unbridled optimism. Workers in this happy land of sunshine are entitled to a 30 days' paid vacation per year, and it's illegal to make people work during an additional 11 days of national holiday (unless a project is deemed essential, in which case employees must be paid double for their efforts).
This totals up to a whopping 41 days off a year: plenty of time for Brazilians to indulge their collective passion for família, futebol and festa. This is a country where "family" – a broad definition which includes networks of friends and loved ones – comes first.
"Being with family and friends is important," Ade Umhey, a city worker from Belo Horizonte, tells CNN. "You spend weekends dancing, going to clubs and barbecuing. It's a healthier attitude, because even though you don't work as long, you do work hard and then you get great time off."
As an SME, holidays and your "family" (whoever they are) will probably have taken a backseat; but this goes to show just how important both can be.
Outdoor Living in Norway
Photo by Vidar Nordli-Mathisen on Unsplash
You'd be lucky to reach the CEO of a company in Norway after 4pm. Why? They've just got more important things to do. While Norwegians may be extremely focused during a typical 8am-4pm working day, life takes priority beyond that.
The toxic culture of overtime that has gripped much of Europe, Asia and the States just isn't a thing here. Being outdoors, however is: friluftsliv, meaning "open-air living", a national obsession that takes full advantage of the country's incredible natural landscapes. Instead of slaving over an EOP deadline, Norwegians are more likely to be found cutting loose to their countryside cabins for a weekend of skiing, hiking or cycling.
"There is a general notion that people work to live rather than live to work," explains the News in Norway website. "Norwegians have a close relation to nature, and many families have 'hytter' (cabins) close to the coast or in the mountains. So don't be surprised if you find your colleagues leaving work early on Fridays to go to their 'hytte.'"
Given the close relationship between nature and happiness, it's perhaps no wonder that Norway regularly hits the top spot as one of the most content nations on earth. Could you follow suit and spend a little more time outdoors?
France's Right to Unplug and Unwind
Photo by Bram Naus on Unsplash
Ah, la belle France. For a long time now, we've associated a country where lunch breaks are practically sacred with a certain joie de vivre. The French, you imagine, stick two fingers up to stuffy office protocol and wouldn't be caught dead working on a Friday night to protect their work-life balance.
Like all clichés, this one is not quite accurate: a 2017 study found that over half of French workers suffer from high levels of work anxiety, and a quarter are in a state of "hyper-stress".
Where the French are making progress, however, is in stemming the tide of information overload. A 2017 "right to disconnect" law gives workers the legal right to avoid work emails outside working hours. Companies with 50 employees or more must draw up a good conduct proposal which states exactly when people should avoid sending or receiving messages.
The law recognizes how workers today are often judged on their availability, rather than their skills. It also attempts to lift the pressure that comes with being constantly on-call, via placing a distinct boundary between work and life.
As an SME, you'll be in charge of creating your own barriers. Laying down limits to create a work-life balance in a similar fashion may do you a lot of favors in the long-run (remember, it's a marathon, not a sprint).
Swimming Before and After Work in Australia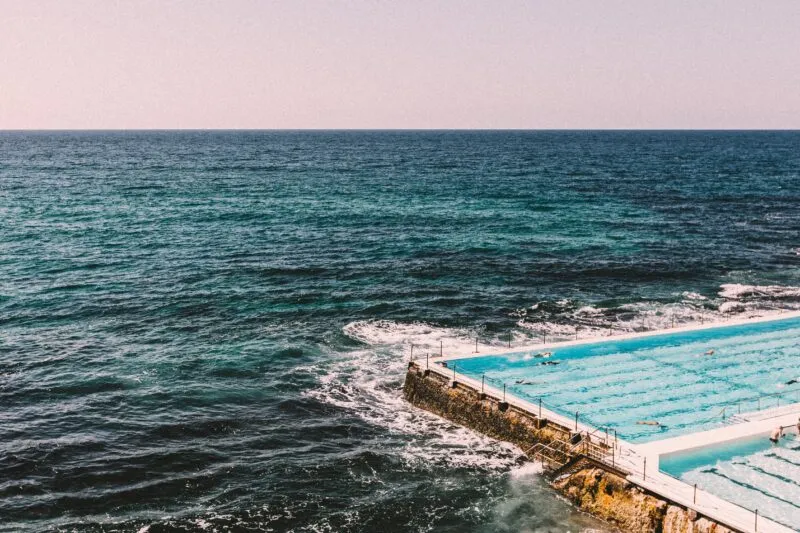 Photo by Alex wong on Unsplash
Swimming has so many wonderful benefits: from an all-body workout to the calming, repetitive effect of cutting through water. And when you live in a place like Australia, where blazing sunshine is all but guaranteed, it's easy to take advantage.
Those who live in cities such as Sydney are able to make swimming a central part of their day-to-day routines, either clearing their heads with a dip in the morning or shaking off the day with an evening session. It's an activity that both raises metabolism and sets the scene for deep relaxation in a way that other daily habits (spin class, an evening drink) can't hope to rival.
Of course, you can swim anywhere, but the city's many open-air pools, harbor lagoons and hidden bays make it a pleasure – so it's that much more likely to become a ritual that's played out at a fixed point every day.
Restaurateur and Sydneysider Maurice Terzini says he heads to the south end of Bondi most mornings between September and April. "There is a wonderful ledge at the far south end of the beach that is perfect to sit on, take five, review last night's service and prepare for the day," he tells Australian city guide Broadsheet. "The ocean always feels fresh and clean at this end."
Granted, you may not have sunshine wherever you happen to be running a business. Yet it's worth thinking about another daily ritual that may help with headspace, whether that's pre-work meditation or a spot of yoga.
The Dutch Art of Nothingness
Photo by Stijn te Strake on Unsplash
Few of us are drawn to the idea of doing nothing. In fact, we're conditioned to think of it as a waste of time. But the Dutch concept of Niksen finds power in the ability to switch off and just be.
"The idea of niksen is to take conscious, considered time and energy to do activities like gazing out of a window or sitting motionless," explains Netherlands-based writer Olga Mecking in the New York Times. "[…] Whether at home or at work, permission is granted to spend the afternoon just hanging out."
According to Mecking and other experts on the topic, many people associate Niksen with being lazy or unproductive. But, on the contrary, it can be a subtly effective force.
Consciously allowing yourself time out gives space for daydreaming, a habit that scientists have tied to smart and creative thinking. And it also wards against the risk of burnout, a medically recognized syndrome that over 90% of American workers suffer from to some degree.
How you practice Niksen is up to you. You might listen to some classical music, stretch out on a sofa or take 15 minutes or so to watch the sunset. The key is not to feel guilty – no matter how much work you have looming – and instead just enjoy the lack of demands in the time you have gifted yourself.
What do you do in your part of the world when it comes to achieving your work-life balance? Tweet us @SpikeNowHQ and let us know your balancing act.
You may also like