The Best Productivity Apps for Android in 2022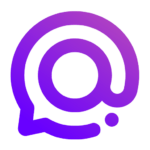 By
Spike Team
,
Updated on March 14, 2022, 10 min read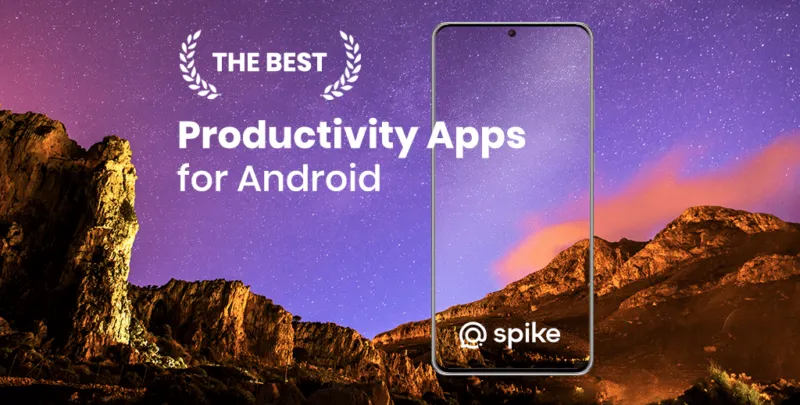 Feeling that there aren't enough hours in the day? That you're fighting a losing battle with your agenda? That each time you look up from your desk another year has rolled by? Well don't worry, you're not alone, and in today's hyperconnected world, people are busier than ever before.
On Android, there are countless productivity apps to help take control of your time and make your work more efficient. From a simple plugin for Chrome to a full-fledged app, picking the right productivity apps on Android can mean the difference between having a clear to-do list at the end of the day or having it overflowing with missed deadlines and projects that are off schedule.
Productivity apps aren't just about work, though. Using a productivity app in your personal life can keep you on top of deadlines for vacations, home repairs, and other family responsibilities.
We all want to be less stressed, more effective, and better prepared both at work and at home. Everyone wants to find their best self, turning out great work while learning new skills and developing the envious reputation of doing it all without breaking a sweat. The key, however, is not to necessarily work more, but to work more effectively.
Boosting productivity through technology is one way to hack your professional life, so making sure your smartphone and tablet are pulling their weight is a no-brainer. Here, we take a look at the best Android productivity apps currently available to make the most of your personal and professional lives before checking out some small business apps to take your SMB to the next level.
Top Android Productivity Apps
Spike – Email client with productivity tools
Of course, we're a little biased—but we know that Spike email app will revolutionize the way you work. Our Conversational Email is more like instant messaging than traditional electronic mail, letting you chat with the people who matter most without getting bogged down in endless threads. You can use Groups to collaborate on projects, Priority Inbox to keep your important mails at the front of your mind, and manage multiple email addresses seamlessly. You can even organize your busy life across all of your email addresses using our unified Calendar—making Spike one of the best Android productivity apps currently around.
Todoist – For your To-do Lists
One of the best ways to get organized is to make sure you're writing everything down in a place you can trust. Todoist makes it onto this list of Android productivity apps for exactly that reason.
Todoist is a simple, customizable task manager that allows you to build lists using an intuitive app that synchronizes across all your devices. Todoist is available on the web, Windows, Mac, iPhone, and Android. If you need a task manager that works on your company Windows computer, but you want to access it on your Android phone while on the go, Todoist is a great way to accomplish that goal.
If you want a way to share a project with your team at work, Todoist supports collaboration, the requesting of feedback, and more. Todoist is free to use, and there are upgrades to add additional features for yourself or your team.
Google Drive – File Sharing Made Easy
Google Workspace is the new name for Google's productivity suite, and a key part of that is Google Drive. Google Drive is a great productivity tool for Android that is tightly integrated into the operating system of all Android devices. Google Drive is made up of key apps like Google Docs, Google Sheets, Google Slides, and Google Forms.
Google includes 15GB for free with all Gmail accounts, and it's possible to upgrade to up to 2TB for $20 per month to store more PDFs, documents, and photos. Google Drive can be accessed on all device types, so it's easy to work on a document on your Android phone, and then edit it later on a Chromebook. The seamless access with collaboration makes Google Drive one of the best Android apps to organize your iPhone.
Evernote – For Your Note Taking Needs
Evernote has been around for many years, and it's a popular way to stay productive on Android. Evernote allows you to add text, images, audio, and video to a note, and then sync it to all of your other devices. As one of the best Android productivity apps on the market, it offers plenty of collaborative features and keeps all of your notes handy across multiple devices. Evernote is a welcome tool in the fight against failing memory—as useful in the boardroom as it is on the train home.
Evernote is available for free, and there is a premium option to add a number of key features.
Benefits of Evernote Premium
Work offline
Access on unlimited devices
More file storage for a single note

Two-factor authentication using SMS or authenticator app

Save emails to Evernote
Scan business cards
Access note revisions
LastPass – Never Forget a Password Again
LastPass is a lifesaver. It keeps all of your passwords together, providing extra security through a handy password generator, and ensures you're never locked out of your most important apps. A top productivity app for use with Android, LastPass means you don't waste any more of your precious time trying (and failing) to remember the birth date of your third cat, or the year that you first tasted pistachio ice cream. In fact, you'll never have to remember another ridiculous password again. Lastpass boosts productivity: Save a password easily and save many seconds every day. A must-have app for productivity in Android.
If you've tried LastPass, and it wasn't for you, you might check out 1Password for Android as an alternative.
Tide – Keep Your Focus High
Boosting productivity is definitely not about driving yourself into an early grave through overwork. Remember, the goal is to work smarter, so factoring in regular breaks will help you concentrate and be more efficient during the periods that you are working. Tide uses the Pomodoro Technique, breaking down your day into intense 25-minute intervals separated by short breaks. Tide is especially effective at helping you concentrate, using ambient noise generators that can be customized to your frame of mind.
CamScanner – Scan and Share Documents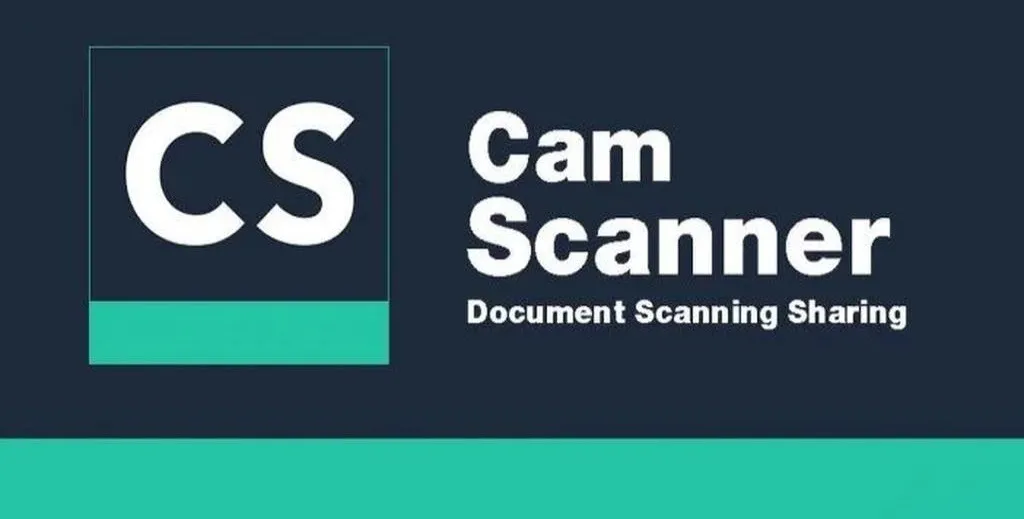 Much more than a document scanner, CamScanner is a must-have productivity app for Android users. Whether it's a two-page brochure or a 10,000-word white paper, CamScanner allows you to scan, store and sync real-world documents across devices using your phone camera. You can extract text from images, make annotations and other edits to your digital documents, and secure important documents with a passcode. You can also easily share digital docs with others for easy collaboration—the perfect tool for anyone still working with paper documents.
IFTTT – Integrate Apps, Devices, and Services
Not so much an Android productivity app, as a collection of "applets" that allow your productivity apps to communicate with each other. Applets are conditional statements that trigger actions when certain changes occur within specified apps. For instance, you could set IFTTT to automatically create to-do lists from emails you pin, you can sync files from Google Drive to another cloud storage provider as you add them, you can even automatically log the amount of time you spend at the office using the GPS on your phone. It links with more than 600 apps and you can create your own applets to let them all speak to each other—it's the ultimate productivity app for the app addict!
Trello – Workflow Organizer
Trello is a popular productivity app that is owned by Assana. It is primarily used on the web or in a native app on the Mac or PC, but there is also an Android app that lets you manage your projects on the go. Trello is designed around boards and cards. It also integrates with other services like Google Drive and Dropbox to let you pull in files relevant to your project and task list.
Dropbox – File Hosting Service
Dropbox is one of the most popular ways to sync files from your mobile device to a desktop. It originated the "folder that syncs" style of productivity app that now is copied by Google Drive, OneDrive, and iCloud Drive. Once you put files in a Dropbox folder, you can share them with others. On the Dropbox Android app, you can load files that you synced over from your PC, make changes, and then the files will sync back to all of your devices
Grammarly – Writing Assistant
Older graduates will undoubtedly be jealous that today's students get to use an app like Grammarly today. Grammarly is one of the best online grammar and spelling checker software. The software goes beyond any traditional tools used in the past. It not only fixes spelling errors but also highlights mistakes that are often overlooked by other tools. This AI-powered tool is a handy add-on to Android and Chrome. If you have to write for your job, it'll speed up the process of editing so you can move to the next task much quicker.
Pocket – Save Articles For Later
There are so many great articles and videos that most people want to watch, but there almost isn't enough time in the day. Pocket, from Mozilla, lets you save articles for later, so you have a quick spot to come back to when you are ready. On the Android app, it even saves them offline so you can take time when you're on a plane to fly through your "to read" queue.
Slack – Team Communication and Collaboration
Slack is a channel-based messaging platform that works on Android as well as iPhone, Mac, and PC. With Slack, people can work together, connect third-party tools, and search for all of their communications. Slack is owned by Salesforce, and it's very focused on large teams. It's a proprietary system, so you'll still require an Android email app to get all of your work done.
Solid Explorer File Manager lets you find your way around to files stored on your Android phone or tablet and automatically organizes them into collections. You can view, delete, move, rename or share any files. It also allows you to quickly find the files you need through indexed search with filters.
Solid Explorer File Manager supports features like NAS connections, backups to external service, dual pane layout, and add encryption to your files and folders.
Android FAQ
Yes! Google Drive is free on all devices, including Android, making it one of the best Android productivity apps. 
A password manager makes it easy to organize all of your passwords into a single place that is backed up to a secure cloud service.
If you use other device types like Windows or Mac, you'll want to choose apps that at least allow web access so you can be productive everywhere. 
Productivity apps are tools, and the tools you need depend on the business you run. Therefore, you're the best person to answer the question, "Do I need this app?". That said, these days a big part of most SMBs is digital – and often distributed teams – meaning that while you might just get away without apps, one or two full-suite solutions might be just the thing to help you grow. 
You may also like