Meet Spike's Magic AI: Team Communication and Collaboration Enhanced by AI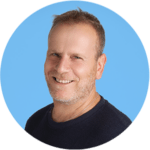 By
Dvir Ben Aroya
,
Updated on October 30, 2023, 3 min read
Since the launch of Spike our mission has always been to streamline messaging, collaboration, and simplify communication. Our vision is clear: to declutter users from multiple tools, eliminate time-consuming email management, and eliminate the fatigue of juggling multiple productivity apps.

In June 2023, we took a giant leap forward with the launch of Spike for Teams, an all-in-one email and team chat service meticulously designed to revolutionize how small-to-medium-sized businesses communicate and collaborate. That was a pivotal moment, but it was just the beginning.

Today, I'm excited to present Spike's Magic AI writing assistant — our next step in digital workspace evolution. This advanced toolset amplifies your ability to create, communicate, and collaborate in revolutionary ways.

Consider this: the average worker responds to around 40 emails daily and invests over 15 hours each week managing their email inbox. Spike's Magic AI is your gateway to reallocate that time towards innovative and strategic ventures.

Spike's Magic AI isn't just about efficiency; it's about elevating productivity. With our state-of-the-art generative AI tech, you can now seize those precious hours and channel them into mission-critical tasks. Envision Spike's Magic AI as your dedicated communication aide, there at every turn.

Here's a sneak peek into Spike's Magic AI's capabilities:
Magic Compose: Allow Spike's Magic AI to be your wordsmith. Create impeccable emails and messages in any tone, length, and format. All you need is a short prompt and Magic Compose will do the rest.

Magic Reply: We've all been there: staring at our screen, crafting and recrafting a response to ensure it's just right. Magic Reply seeks to simplify this process, ensuring that every reply is on-point and contextually attuned.

Magic Summaries: See complete summaries without downloading, opening, or reading the file. Save valuable time and extract content from PDF files. Whether it's long documents, research papers, reports, or meeting notes, Spike's Magic AI can quickly analyze the content and provide you with concise and relevant summaries.

Magic AI Bot: Spike's AI bot is your versatile all-in-one AI assistant, providing quick answers, assisting in diverse research tasks, crafting comprehensive articles, offering code solutions, and efficiently organizing data into tables. Spike's AI bot was created to let teams work smarter – not harder.

To use Spike's AI bot all you have to do is:
Send a message to ai@spike.chat
In the message body, write a prompt or request for brainstorming assistance.
---
⭐ Pro-tip: Pin the AI Bot conversations to the top of your inbox so you always have easy access.
---
AI Notes: Elevate your work process with AI Notes, a game-changing tool that revolutionizes writing, note taking, project planning, and management. Whether starting a fresh project or fine-tuning an existing one, AI Notes is your indispensable ally. Harness its capabilities to generate captivating blog topic ideas, effortlessly condense or enrich your notes, and even craft comprehensive articles with remarkable ease. It's like having an experienced writing partner by your side.

Translations: With Spike's Magic AI you can converse seamlessly by instantly translating your messages while preserving cultural nuances. This not only fosters better understanding but also strengthens global collaboration.

Whether it's drafting responses, summarizing lengthy email threads, or extracting content from various file types, Spike's Magic AI acts as an invaluable assistant, allowing individuals to reclaim their time for innovation and strategy.

We're thrilled to unveil Spike's Magic AI to the world. This remarkable technology melds the brilliance of human ingenuity with the capabilities of AI, enabling everyone to communicate with unparalleled focus and efficiency.

Ready to transform your work with Spike's Magic AI? Explore its features and witness a revolution in communication and collaboration. Join us in ushering in a new era of productivity.
You may also like