Unified Communication for Small Business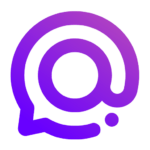 By
Spike Team
,
Updated on December 06, 2022, 5 min read
If you are a small business, there is a good chance that you are not using Unified Communication (UC). UC is an amazing technology that can help your business run more smoothly and efficiently, but many small businesses don't realize this. This blog post will discuss what UC is and how it can benefit your business. We will also provide some tips on how to get started with UC. So, if you are interested in learning more about UC, keep reading!
What is Unified Communication?
Unified Communications (UC) is a term used in business communications that refers to the integration of real-time communication services with non-real-time communication services.

Real-time communication services include:
•

•

•

Telephony (including IP telephony)

•

•

Data sharing (including web-connected electronic whiteboards, aka "interactive whiteboards")

•

•
Non-real-time communication services include:
•

Unified messaging (integrated voicemail, email, SMS, and fax)
UC is not a single product but a set of products that provide a consistent unified user interface and user experience across multiple devices and media types.
The goal of UC is to integrate all forms of Communication so they work together seamlessly and can be accessed from a single device or interface. This can help improve communication efficiencies and productivity and reduce costs by eliminating the need for multiple devices and communication platforms.
UC solutions often include a combination of on-premises and cloud-based products and services. For example, an on-premises UC solution might consist of an IP PBX (private branch exchange) for telephony, while a cloud-based UC solution might provide instant messaging and video conferencing.
---
Discover More:
How Cloud Computing Benefits Small Businesses Productivity
---
What are the Types of UC Platforms?
There are different types of UC platforms that organizations can choose from, depending on their business needs.
However, the most common types of UC platforms are:
On-premises UC platforms

These are installed and operated within an organization's premises and offer complete control over the system. However, they require a higher upfront investment and higher maintenance costs.

Cloud-based UC platforms

These are hosted by third-party service providers and can be accessed by users from anywhere, using any device. They are more flexible and scalable than on-premises UC platforms but may not offer the same level of security and control.

Hybrid UC platforms

These combine the features of both on-premises and cloud-based UC platforms and offer the best of both worlds. However, they are usually more complex to set up and manage than the other two types.
What are the Benefits of Unified Communication?
Some key benefits of Unified for small businesses Communications are:
Improved communication and collaboration

By integrating different communication channels into a single platform, UC can help to improve communication and collaboration between employees, customers, and partners.

Increased productivity

UC can help to improve workplace productivity by reducing the need to switch between different communication channels or devices. For example, an employee can send an instant message to a colleague while on a video call with a customer or check voicemail messages within the same interface as their email inbox.

Improved customer service

UC can help to improve customer service by providing employees with the ability to quickly and easily connect with customers using the most appropriate communication channel, whether that's voice, video, chat, or email.

Cost savings

UC can help reduce business costs by eliminating the need for multiple communication devices and platforms, reducing the amount of time employees spend communicating. For example, an employee who can quickly resolve a customer query using UC chat can save time that would otherwise be spent on a phone call or email exchange.

Flexible working

UC can help to enable flexible working by allowing employees to access communication and collaboration tools from any location using any device. For example, an employee working from home can use UC to make and receive calls, send instant messages, and join video conferences using their laptop, smartphone, or tablet.
UC is a rapidly evolving technology, with new products and features constantly being introduced. However, the primary goal of UC remains the same: to provide a single platform that integrates all forms of communication for improved efficiency and productivity.
If you're considering implementing UC in your business, it's essential to partner with a reputable and experienced provider who can help you understand your options and choose the right solution for your needs.
Improve your business efficiency by communicating with your team with an instant messaging platform
How to Choose the Right Unified Communications System
When choosing the right UC system for your business, you need to consider a few key factors, such as:
Cost

Cost will be a significant factor in your decision regarding your UC system. You need to find a solution that fits your budget while still providing all the features and functionality you need.

Ease of use

Another important consideration is how easy the system is to use. You want something user-friendly that won't require much training for your employees to run.

Integration

It's also important to ensure that your chosen UC system will integrate seamlessly with your existing IT infrastructure. This will make deployment and maintenance much easier.

Scalability

As your business grows, you'll need a UC system that can scale. Make sure the system you choose can accommodate future growth.

Support

Finally, you'll want to ensure that the UC system you select comes with 24/7 support in case of any problems.
By keeping these factors in mind, you can be sure to choose the right Unified Communications system for your business.
FAQs
Unified Communication for small businesses is a strategy that combines all forms of communication, such as phone calls, video conferencing, instant messaging, and more, into a single platform. This allows small to have a more streamlined way of communicating internally and with external parties. As a result, Unified Communication can help improve efficiency and productivity while reducing costs.
Some examples of UC platforms include Skype for Business, Cisco Unified Communications Manager, and Avaya Aura Communication Manager. These platforms typically offer a variety of features, such as VoIP, instant messaging, video conferencing, and more.
You may also like