Apps for Nursing Students: Finding the Best Apps to Help Study and Pass Exams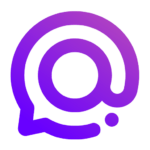 By
Spike Team
,
Updated on January 02, 2022, 5 min read
Getting through a nursing program as a student is incredibly challenging. While having a good memory and study habits is essential to excelling as a nurse in a school program, some great desktop and mobile apps can help you organize your notes, communicate with peers, and get ahead of your studies.
The problem that most nursing students run into with their app selection is cutting through the noise to find the apps that streamline studying instead of just adding another app to the workflows. We've done all the research to find the best apps for nursing students as well as the best apps for family nurse practitioner students. Keep reading to see our entire list of apps.
1. Spike (Free with paid options)
•

Operating Systems Supported:

Mac, PC, iOS, Android, Web

•

Best for:

Organizing Notes, Sharing Files, Group Projects, Email
Spike is one of the best apps that nursing students can download to organize their study process. Spike is best known for turning email into a chat-like messenger interface, but it adds an entire productivity layer on top of it. Spike includes all the essential tools needed to help nursing students keep on top of their studies.
Spike's email functionality handles all the essential communication methods students need to communicate with their peers and professors. It allows students to find anything they need with its super search capabilities and create Spike Groups to streamline group projects.
On top of email, Spike builds an entire productivity layer that is vital to the success of students in a nursing program. Using online collaborative Notes, nursing students can share class notes, PDFs, images, and more. Notes automatically sync to all instances of Spike, so they're available on desktop and mobile devices, meaning you'll never lose data due to a broken or lost device.
Spike also includes built-in video meetings, so if your group needs to do a virtual study session, everyone can join without downloading a new app or creating an account. All Spike Video Meetings can be joined by just a web browser. It truly becomes a complete digital study space by combining email, calendar, notes, file sharing, and video meetings into a single app.
2. Eponyms (Free)
•

Operating Systems Supported:

•

Best For:

Quick medical term lookup on the go
If you're in a nursing program, you know there are thousands of terms you are expected to learn, memorize, and be able to recall. Eponyms is a free application that is essential for your collection of nursing program apps. It'll allow you to study quickly when waiting in line at the grocery store so you can start to memorize all of your essential terms.
Key features include 1800 terms, full-text search, 26 categories, ability to star items and show your recently accessed items. All nursing students should have this app on their smartphone home screen.
3. Med Mnemonics ($1.99)
•

Operating Systems Supported:

•

Best For:
Med Mnemonics contains nearly 2,000 rhymes, tricks, and acronyms to help you recall and retain information for your nursing program. This iPhone and iPad app allows full customization to make the app work for you.
The app contains the ability to edit, delete, and add your own words. This customizable capability makes Med Mnemonics an essential app for nursing program students.
4. Nursing Dictionary (Free with $1.99 in-app purchase to remove ads)
•

Operating Systems Supported:

•

Best For:

Having a complete nursing app dictionary on the go
Nursing Dictionary by Farlex is a key app for nursing students to download. The app contains 56,000 medical terms, 4,000 entries on medications, and 9,000 images. It pulls from a variety of reliable sources to search and research treatment information wherever you are.
Since this app is a complete dictionary, it's also a useful tool for nurses to use after they've completed their nursing programs to research treatment options.
5. Nursing Central (Free with various in-app purchase unlocks)
•

Operating Systems Supported:

•

Best For:
For the nursing apps, Nursing Central offers a number of beneficial tools for students regardless wherein the nursing program they are currently at. It's great for students and nurses alike. The app includes a wealth of research on medicine, note-taking ability, cross-linking, and more.
It pulls together information from multiple databases to make it a clear winner when it comes to finding the best nursings apps.
6. Medscape (Free)
•

Operating Systems Supported:

•

Best For:

Quick answers to questions
Medscape is beneficial for nursing students to get the latest medical news and expert commentary on various medical aspects, drug and disease information, relevant professional education, and CME/CE activities.
For staying up to date with what's happening in the medical industry, Medscape offers a free way to get the latest news and treatment updates.
7. Nursing Drug Handbook (Free with optional subscription)
Operating Systems Supported:

Best For:

Accessing medication information on the go
Nursing Drug Handbook lets you locate complete monographs on over 3,500 generic and brand-name drugs. In addition, the app 49 new drugs approved by the FDA in the past year—along with essential details on each drug's use case, its benefits, and side effects.
8. Merck Manual Professional (Free)
•

Operating Systems Supported:

•

Best For:

Having clinical calculators on a mobile device
The Merck Manual Professional is a very useful medical reference app and provides nurse practitioners and nursing students with clear, practical explanations for thousands of conditions in all major medical and surgical specialties. The app is continually updated with many new features and enhancements. The app covers etiology, pathophysiology, and options for evaluation and treatment.
9. Pedi-STAT ($4.99)
•

Operating Systems Supported:

•

Best For:

Fast information on cardiac events in pediatrics
Pedi-STAT is a great rapid reference for nurses, paramedics, physicians, and other healthcare professionals caring for pediatric patients in an emergency or critical care environment. In addition, nursing students will find it to be a helpful reference tool in their clinical labs.
Summary of Best Nursing Apps
As nursing students seek to streamline their studying environments, we hope these apps will assist in leveraging the best of technology to help them learn how to better care for their patients.
Finding the best apps can be challenging for nursing programs, so always look to ensure it's frequently updated in the Google Play and iOS App Stores.
You may also like