How To Delete An Email Account on All Major Email Service Providers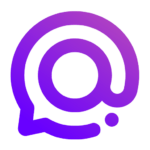 By
Spike Team
,
Updated on January 02, 2023, 13 min read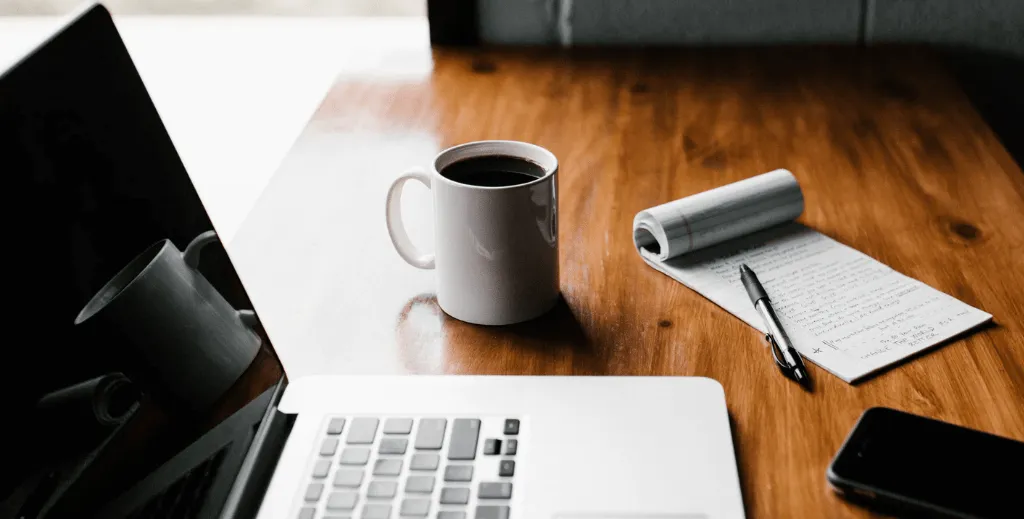 There are many reasons why you may no longer use an email account, from switching providers to simply outgrowing your original address – let's be honest, PapaRoachMegaFan1994@AOL.com doesn't exactly scream professional.
It can be easy to sign up for a new account and let the old one drift slowly into obscurity, but this leaves a significant hole in your online security. So instead, what you should be doing is deleting any account you don't use! Of course, this is the case for all dormant accounts, but email is often connected to multiple services, making it much more vulnerable and thus a more significant security threat.
If you've left accounts dormant for a while, it can be a little daunting to have to go in and delete them – especially when wanting to maintain data – but it's a relatively simple process with most providers. We've created step-by-step guides on how to delete old email addresses from all the major providers, so you'll have nothing to worry about.
How to Delete a Gmail Account
Google accounts go way beyond simple email. They are used to connect to Youtube, Google Meet, Chat, Drive, Play, and more. You may think that you are forever stuck with that embarrassing address you set up all those years ago, but thankfully, that's not the case: you can delete a Gmail account while keeping your Google account. You just need to provide an alternative email to sign in with.
---
Discover:
---
With that in mind, deleting your Gmail account can be done in a few simple steps:
Go to: https://myaccount.google.com/ (this can also be accessed by clicking on the grid in the top right-hand corner when using a Google service and clicking the Account button).
Select Data & Privacy from the menu on the left.
Scroll down to the Data from apps and services you use section and look for the Download or delete your data box.
Click on Delete a Google service and enter your password if prompted
Before pulling the trigger to delete your Gmail account, it is worth considering whether you want to preserve the data. There will be a prompt at the top of the page prompting you to do so.
Click on the trash bin icon next to Gmail.
If you wish to continue using other Google services that are associated with the email address you are deleting, enter an alternate email address as prompted. This will result in a verification email which once received will allow you to delete the Gmail account.
Start Managing All Your Email Accounts In One Place
How to Delete a Yahoo! Email Account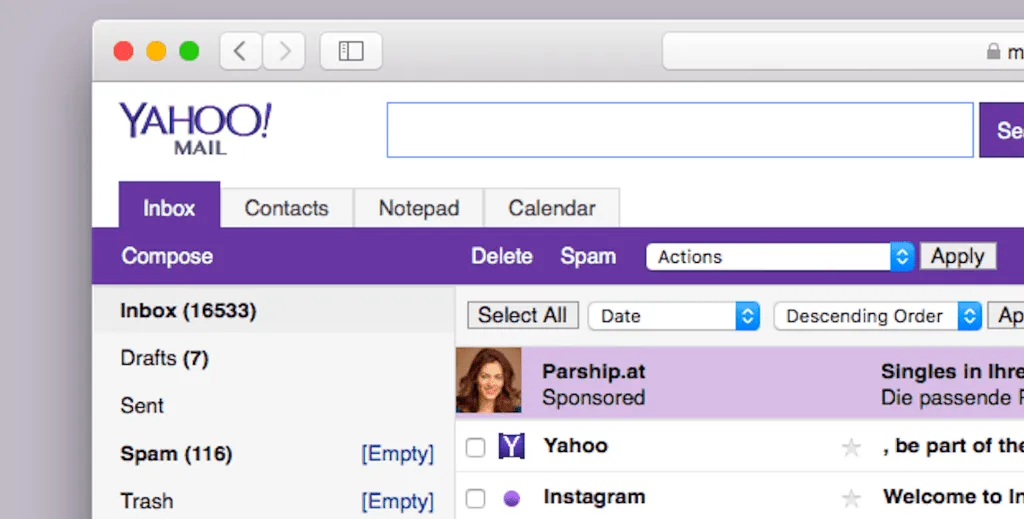 Yahoo! email was one of the very early account providers, and with such a legacy, there is a good chance that many people will have outdated accounts hanging about. What's more, in 2013, they fell victim to the most significant data breach in history, with all of Yahoo's 3 billion users affected. In short, there are a few good reasons you may be looking to delete your account. Let's find out how.
First, ensure that you have no ongoing premium subscriptions with Yahoo, such as Yahoo Mail Pro. These can be found and deactivated on the Yahoo subscriptions page. Note that you'll have to wait 90 days after canceling a subscription before you can delete your account.
Next, backup your Yahoo data by hovering over My Profile, selecting Download My Data, verifying your account access, and clicking the Download My Data button.
Export your contacts by selecting Contacts from within your Yahoo account, going to Actions, and selecting Export. This will deliver a CSV file.
If there are any specific emails, attachments, or other files in the account, find them in your inbox and forward them to your replacement email account.
Finally, we get to actually delete! Go to: https://yahoo.mydashboard.oath.com/delete-my-account
Read through the details and click I want to continue deleting my account
Enter the email address of the Yahoo account you wish to delete and click Yes, I want to close this account
The final step is to not sign into the account for thirty days. Otherwise, it will be reactivated. Users in some countries will have to wait even longer, such as 90 days in Australia and 180 days in Brazil.
How to Delete Outlook Account
Never one to keep things clear, Microsoft Outlook refers to the email client (that is on your desktop) as well as their email provider (which you may access from Outlook.com). Removing an account from Outlook (client) does not deactivate the account. However, knowing how to do both can be very useful, so let's start with removing an account and move on to deactivating it.
How to Remove an Account from Outlook (Client)
It is worth noting that an email account in Outlook can be from any provider. These steps are for Outlook, Outlook 2019, 2016, 2013, and 2010.
In Outlook, select File
Select Account Setting and then Account Settings again
Select the account you want to remove
Select Remove
You will see a warning message. Select Yes to confirm.
How to Deactivate an Account from Outlook (Provider)
Closing your Outlook.com account will close your Microsoft account. This will result in losing access to any Microsoft services that you have connected to it, such as Xbox, Skype, and OneDrive.
Go to Close Your Account
When prompted, sign in to the account you wish to delete
Ensure it is the correct account, then click Next
Read through the list of effects when an account is closed and select each checkbox to acknowledge you have read it
Select a reason for closing the account
Select Mark account for closure
How to Delete an AOL Email Account
AOL was the first foray into the world of email for many people, but everything came to an end eventually. If you still have an AOL login and are wondering how to delete your mail account, follow these simple steps:
Open the AOL cancellation page
If prompted, enter your account details to log in
Read through the outcomes of deleting your AOL email account and click on Continue delete my account
Enter your email address as prompted
Click Yes, terminate this account
When prompted, click the Got it button
Your AOL account has now been marked for deletion, which takes around 30 days in most countries.
If you wish to keep a copy of the data associated with your AOL account before deleting it then you can make a request:
Go to the Manage Your Information section and scroll to find the Download and view your data segment
Click on Download My Data
Select which data you wish to request and click Next
Enter the email address you would like to be notified on when the data is ready for download
Click Request Download
It can take up to 30 days for the data request to process and the download to be ready, so if you're just looking for how you remove an email account, check if you need this old data.
How to Delete a Zoho Mail Account
If your Zoho Mail account is part of a company service, you will need to ask that company to delete your account. If it is a personal mail account that you have set up, you can delete the account yourself:
Log into your Zoho Mail account
Select the My Profile icon in the top right-hand corner of the screen
Click on My Account
Select Preferences
Click Close Account
Enter your current Zoho Mail password as prompted
Click Close Account and select OK to delete the account
Remember that closing your Zoho Account removes access to all of the Zoho tools.
How to Delete an iCloud Mail Account
You can't delete an iCloud Mail account without deleting your entire Apple ID, so there are a few steps you should consider taking before committing to your email's closure.
First, download all the files that are associated with the account. This could be a serious amount depending on the number of Apple products you use.
It includes:
•

All files from iPhones, iPads, Apple computers, and the iCloud

•

•

iTunes songs, podcasts, etc.

•

•
Next, you should remove any devices that you have associated with the account to associate them with a new Apple ID easily. To do this:
Sign in to your Apple ID account
Go to Devices
Click on the device you wish to remove from the account. It will open a pop-up window.
Click the Remove from Account button at the bottom of the popup window
Repeat this process until all devices have been removed from the account you wish to delete
Now, how to actually delete an iCloud Mail account:
Log into your iCloud account
Click on the Go to your Apple ID account page link under the Manage Account section
Scroll down until you find the Data & Privacy section then select Manage Your Privacy
Find the Delete Your Account section and click Request to Delete Your Account
Select a reason for closing the account in the popup window that appears
Click Continue, review the terms of deletion, and select the checkbox to confirm
Provide an email account (not your soon-to-be-deleted iCloud account) at which you can receive emails and note down the provided access code in case you want to reverse the decision
It will take up to 7 days for your account to be deleted.
How to Delete a ProtonMail Account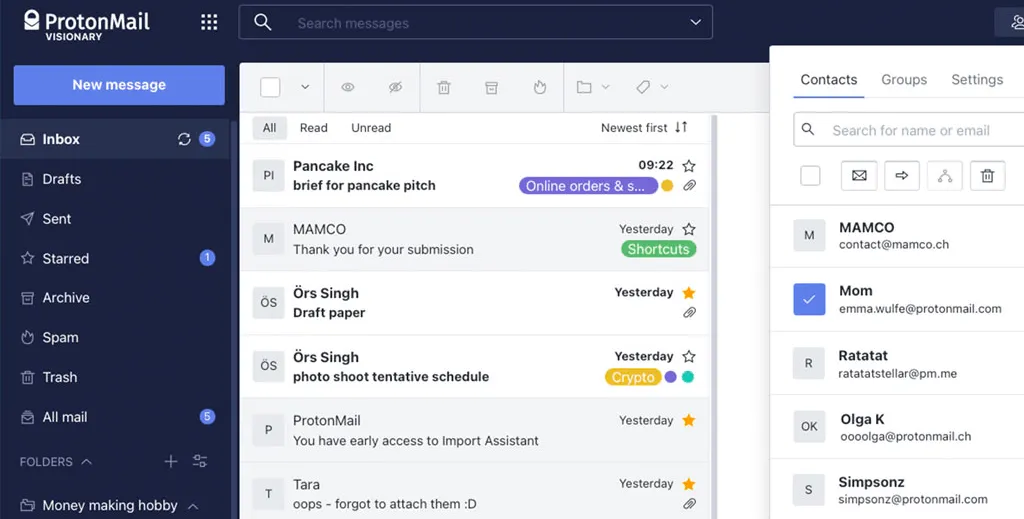 ProtonMail has become increasingly popular for its focus on security and privacy, but that doesn't mean you'll never want to delete your account. First, however, secure an account if you're not using it.
Since ProtonMail is so security-focused, they make deleting your account very simple and highly effective – once it's gone, it's gone. So, think hard before following the next steps on how to delete an old email address on ProtonMail.
Go to Settings at the top right of the page and select Go to settings
In the left sidebar, click on Password & recovery
Scroll to the Delete account section
Select Delete your account
Confirm that you want to delete the account by clicking Delete
As with other services, when you delete your ProtonMail account, you also lose access to the other Proton apps, such as Proton Drive and Proton Calendar.
How to Delete a Tutanota Account
Tutanota is another security-focused email provider, this time based out of Germany. Their motto is einfach.sicher.mailen, meaning easy.secure.mailing and deleting an account with them is pretty easy too. Follow these steps to find out how you remove a Tutanota email account:
Go to Subscription under the Admin Settings or simply follow this link: https://mail.tutanota.com/settings/subscription
Scroll down and select DELETE ACCOUNT
Click Delete account
Enter your password and optionally a reason for deleting your account. If you wish, enter a takeover email address at the same time.
Click Delete in the top right corner of the popup box
Click OK to confirm
There is no way to recover the account, so make sure you are confident before hitting the Delete button!
How to Delete a Mail.com Account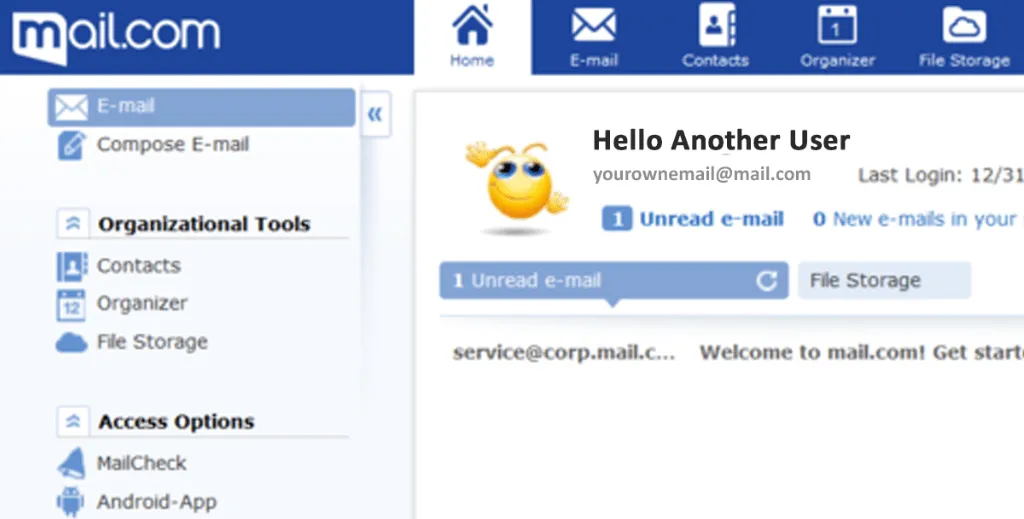 Deleting a Mail.com account is relatively simple and can be achieved in a few simple steps. Unlike other providers, Mail.com accounts aren't really tied to other services so you shouldn't have to worry about losing access to other tools.
Click on Home and then select My Account
On the left-hand side, select Delete Account
Click on Delete Account
Enter your password as prompted
Click Save Changes
Your account has now been deleted and the name (i.e. the address) won't be available for a year. Keep in mind that this is much shorter than more secure providers (such as ProtonMail and Tutanota), which never reuse a deleted email address.
How to Delete a GMX Email Account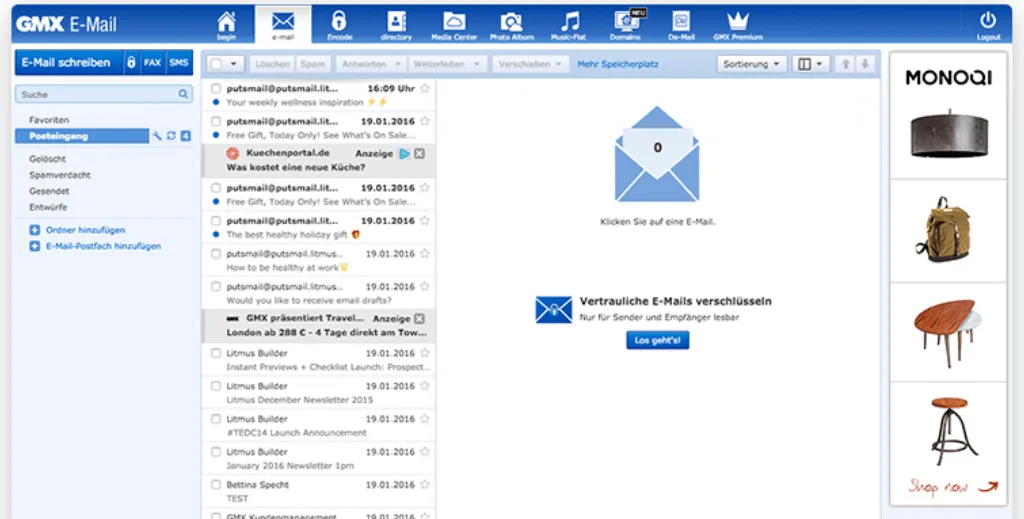 GMX Mail has the same parent company as Mail.com (United Internet), so it is no surprise that the method to delete an account is the same for both providers. If you're looking for how to remove a GMX email account, simply:
Click on Home and then My Account
On the left-hand side, select Delete Account
Click on Delete Account
Enter your password as prompted
Click Save Changes
Just as with sister-brand Mail.com, your address will not be available for anyone else for a year.
Don't Want to Delete Old Email Accounts?
If you don't want to delete old email accounts but are also aware of the security risks if they sit and linger, then the answer is consolidating them within a single email client. Spike allows you to combine all your accounts in a single app so you can keep an eye on them without having to lose your data or associated services.
What's more, Spike gives these old emails a 21st-century boost by equipping them with:
Conversational Email – Spike lets you chat just like you're using a messenger app, clearing the clutter of old email accounts and delivering only the info you need.
A New Way to Organize – your inbox can be sorted by Person, Subject and more to deliver old accounts in a new format.
Priority Inbox – Spike automatically filters messages so you see what's most important while everything else gets pushed to an "Other" folder for when it suits you.
Super Search – any email, file, or attachment can be searched for and accessed without having to scroll through mountains of messages or open tons of threads.
Additionally, Spike offers all the productivity tools you need right within your inbox, including everything from Video Meetings and Online Notes to Voice Messages and interactive Tasks. So, if you'd rather consolidate than liquidate, try bringing your old account into Spike.
Otherwise, follow our simple steps on how to delete an email account on all major email service providers.
How To Delete An Email Account FAQs
Google makes it very simple to delete a Gmail account. Simply go to your account, select Data & Privacy, scroll down to the Data from apps and services you use section and look for the Download or delete your data box. Click on Delete a Google service and enter your password if prompted. Click on the trash bin icon next to Gmail.
If you're looking to delete an email account from your iPhone, first navigate to Settings then to Mail. Click Accounts and then select the email account you wish to delete. Scroll down and click Delete Account. Confirm your choice by tapping Delete from My iPhone.
Be aware that since Google accounts sync with Android phones, removing your account will also remove all associated data and access to tools. That said, if you want to remove an account then:
Open the Settings application on your phone
Click Accounts or Users & accounts, depending on what you see
Select the account you want to remove
Click Remove account 
To access email accounts on a computer, you will generally be using an email client such as Spike, Thunderbird, or Outlook. How you delete an account will depend on the client, but generally speaking if you remove an account from your computer, this will not delete the email account itself. For that, you will normally have to go direct to the provider.
You may also like