What Is The Best Time To Send An Email?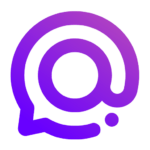 By
Spike Team
,
Updated on August 10, 2022, 6 min read
If you're an online marketer, you know the struggle of getting people to read your email. Most people can get email on many devices, but even with that convenience, statistically, email newsletters are only opened by 22% of subscribers across all industries. This low number of email opens means that you have to get detailed with what your subject says when you send your email.
Even if you aren't an email marketer, you might want to know when is the best time to send emails to your company, your team, or your boss. Many email apps support email scheduling, so you can draft the email on your schedule where it will remain in a scheduled state until the right time.
Scheduled send is also beneficial for people who like to stay on top of the game. If you're a pre-planner, you can simply schedule email deliveries ahead of time and get a jump on your workload. If you want to send an email at the end of the week to remind people of an impending deadline, you can easily preschedule it for Monday to be delivered on Friday. If you need to send an invoice to a client, you can have it be delivered on the first of the month rather than the 27th when you drafted the email.
Why Email Timing Matters
Are you more likely to read an email at a particular time of day vs another? Of course you are. It's well known that right before and after lunch are the best times to send an email since that's when people are more likely to be focused on their inbox. If you send someone an email around 4:00 PM, it's going to go to the bottom of the list with the rest of their afternoon inbox. Key things to know: what time you send an email matters, and what day you send emails also matters. Before you send an email, consider the context of your message, what you're asking, and when the person is most likely to be able to expend the energy to respond.
If you're trying to start a new project, sending an email at 4:00 PM on a Friday is a quick way to get your email ignored. Instead, send that email on Tuesday right after lunch and it's more likely to be read then since it's during a time when people are more receptive to reading and responding.
What are the Best Days to Send General Email?
Monday
Most experts agree that Monday is the worst day of the week to send out an email newsletter or a marketing pitch. If you want to send a business email, it's a really great day, though. People spend Monday morning getting ready for the week, so they're often looking at the inbox for critical emails.
If you're sending an email to your team, Monday is the best day to send it because everyone is focused on the work week ahead.
Midweek
Experts say that Tuesday, Wednesday, and Thursday are good days to send marketing emails. People are settled into their workflows for the week, so they are more likely to open your newsletter.
These days are also good days to send emails to your team about critical reminders and deadlines as everyone is focused on their workweek.
Friday
Most people have one eye on the weekend by the time Friday rolls around, so Friday isn't a great time to send emails that require action, but if you have a fun newsletter to send, it might get some attention. People aren't likely to start new tasks on Friday, so they might spend more time in their inbox.
If you have some negative business news, it's a better idea to send it at the beginning of the week and not ruin your team's weekend.
Weekend
In places like Italy and France, people rarely check email outside of their key work hours. In places like the UK and the US, they often spend Sunday afternoons preparing for the workweek, so if you're looking to get someone's attention, Sunday might be a way to sneak something into their line of sight. People also receive fewer emails over the weekend, so it might be easier to stay at the top of their inbox for longer.
When are the Best Days to Send Negative Emails?
For remote teams, email might be the best way to share negative news with your team. But what is the best day to send those types of emails? Some might say that sending them on Friday lets people "get over it" over the weekend. Others say that sending them on a Monday lets people enjoy their weekend.
Ultimately, Thursday is the best time to send a negative email as it won't impact the productivity and morale of the team during the week, but it lets everyone regroup on Friday and possibly hold a company Q&A to talk about the negative news further.
What's the Best Time of Day to Send an Email?
It's important to consider time zones when sending emails. If you're coordinating with an international team, you might want to schedule an email at the end of the day to be delivered in their morning time. It's important to understand the context of what's inside your email. If you plan to deliver some information that your team might be frustrated with, it's probably best to avoid sending it at 4:00 PM, so they leave the workday frustrated. Have it sent first thing in the morning, so can you be available to answer questions and keep people from talking overnight.
If you're an email marketer, you especially need to understand time zones. Because so much of the US population is in Eastern Standard Time (EST), it's probably best to coordinate your marketing efforts around that time zone. If your email newsletter system allows you to coordinate time zones with your user base, it's best to look at the 6:00 AM, and 9:00 AM hours. If you send a newsletter at the end of a workday, it'll likely be buried by the time people are focused at their desk again. You'll want to try to be at the top of their inbox when they're most focused on email.
A secondary time to consider an email newsletter going out is between 8:00 PM and 10:00 PM EST. Does it seem crazy to send it at the very end of the day? Possibly, but how many times do you check your email right before bed? Studies show that a lot of people do!
Scheduling team emails to be sent first thing in the morning lets people know that their time is very important, so you want them to focus on work when they're at work. A good rule of thumb is that just because you're up late working doesn't mean that your team is, so preschedule those emails to be delivered in the morning. It's also a good idea to avoid using text messaging for work, so you keep a healthy work-life balance for your team.
Best Time to Send an Email Wrap Up
When planning out your week, using an email app that lets you schedule email is going to be critical to your productivity plan. If you have recurring emails that need to be sent to your team or your customers every week, look for an app like Spike that lets you preschedule an email to be delivered at the best time. Spike also supports shared calendars and shared notes to become a productivity powerhouse and digital workspace.
Updated 10/15/2021
You may also like