Best Free Cross Platform Productivity Apps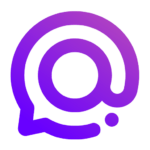 By
Spike Team
,
Updated on January 11, 2023, 5 min read
We all aim to get more done using fewer resources and effort. Employing the best technology tools can unlock efficiencies that didn't exist previously. However, finding the best tools can be a bit of a challenge. It can particularly be challenging if you use a number of technology ecosystems. If you use a PC for your primary work, but an iPhone on the go – finding apps that work well and sync across platforms can be tricky.
Thankfully, the team here at Spike has compiled a list of our favorite productivity tools which are absolutely free to use. If you're looking to break the chains of being tied to iOS, Android, Mac, or PC, check out our list of the best cross-platform productivity apps to help you achieve your goals.
Spike – Manage Your Email, Calendar and Notes
Available for:
Windows
Web
Android
macOS
ChromeOS
Spike is a revolutionary cross-platform productivity app. It combines your email, calendar, team chat, collaboration, task management, video conferencing, audio calls, and more into a single digital workspace. Instead of requiring your team to use separate apps for each of their core work functions, Spike creates a unified digital workspace that combines everything.
Spike works wherever you work as well. It has native apps for Windows (PC), Mac, Android, iPhone, iPad, and even the web. So wherever you work, Spike can streamline your productivity. All you have to do to get started is log in with your email address. Spike works great with all of your email accounts including Gmail, Google Workspace, Yahoo, iCloud, Outlook, and many more.
Use the platform that unify all your email accounts on every device
Asana – Team Productivity
Available for:
Asana has become a popular productivity tool to deploy across your organization for growing teams. It brings a Kanban-style user interface to your project management needs. Asana's free plan supports unlimited teams, projects, in-app messages (siloed off from your email with clients), logs, doc storage, multiple project views, and more.
Using Asana, you can view projects and manage tasks in several different ways to suit your needs. The views include Kanban boards, lists, calendars, and timelines. Asana is primarily a web-based application, so it can be considered a top cross-platform productivity app. One of the best functions of Asana is its graphical workflow builder that allows you to automate repetitive tasks for your team.
Google Docs – Best for Cloud File Storage
Available for:
Google Docs has been the gold standard for cloud-based document management for over a decade now. It supports rich text, simultaneous editing from anywhere in the world, robust sharing tools, and more. Google Docs has been eclipsed in functionality by other tools as time has gone on, but it's still a solid tool if you're using Google's email plan.
What Google Docs does really well is file organization in Google Drive. Google Drive supports folder creation, the ability to control read/write access, and desktop syncing through the Google File Stream app. Google Docs lacks a native app for Mac and PC, so all editing must happen in the web browser, but it's easy to pick up and popular among college students.
Microsoft Office – Best for Those in the Microsoft Ecosystem
Available for:
Mac
PC
Windows
iOS
Android
Microsoft Office has been the de facto standard for productivity and collaboration for 20+ years at this point. Many businesses have used nothing but Microsoft products for collaboration for as long as they've been in business. The products are easy to understand, but one of the negatives of the platform is everything is separated into separate applications. So as you switch from email (Outlook) to collaboration (Word), you must change applications and lose your context.
Microsoft's platform works well when paired with Sharepoint and Microsoft Teams tools. There's an old joke in IT that no one ever got fired for going with Microsoft products. As hybrid and remote work have evolved, many teams have looked for new unique solutions from smaller vendors to meet their needs. For a legacy solution, Office is a usable cross-platform productivity solution.
Box – Great for File Sharing
Available for:
For simple file sharing needs, Box is a great solution. Many people are familiar with Dropbox and the "folder that syncs" type of product. Box does something similar, but it offers a lot of additional features for enterprise teams. Since it works cross-platform, it's a great app for increasing cross-platform productivity.
For shared folders, files, and other content with internal and external employees, Box makes it possible to share locally to a folder on a Mac or PC while also working great on the web and on mobile devices. Box meets the strictest compliance requirements for every industry, including FINRA, HIPAA, and GxP, so if you're in an organization that typically hasn't been able to use cloud solutions, Box might be an option for you.
Lastpass – Best for Team Password Sharing
Available for:
Mac
PC
Android
iOS
Web
ChromeOS
Having a secure password management solution for hybrid and remote teams is a must-have. With multi-factor authentication and a growing usage of SaaS products, having a secure password solution that increases security while also ensuring ease of use is to be important. LastPass integrates tightly with all major browsers and mobile platforms to your password are always available.
When creating new online accounts, Lastpass will offer to generate a secure password and then store it inside an encrypted file. To unlock your Lastpass vault, you'll use a strong password that only you could know. Many operating systems offer Biometrics that Lastpass can integrate with as well. Its cross-platform functionality makes it a viable password productivity app.
Summary – Best Cross-Platform Productivity Apps
Finding the best cross-platform productivity apps can often be a challenge as many solutions are only available on Mac or PC. One part of finding productivity solutions for your cross-platform needs is finding mobile options with syncing functionality. Mobility allows you to be productive on the go. For the best all-in-one cross-platform productivity solution, be sure to try Spike today!
You may also like