Spike Groups—The Only Slack Alternative
By
Spike Team
,
February 11, 2019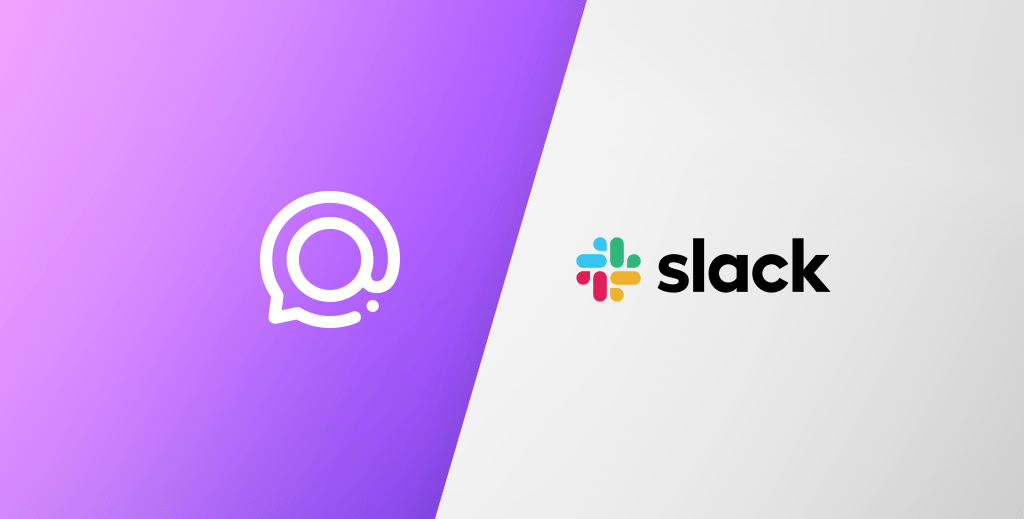 Looking for an internal email app that's better than Slack? Look no further!
Slack has got a big following in the world of internal email. As an alternative to conventional email, it ranks high on the usability index, providing a responsive solution designed for fast-paced working environments. However, like all things in life, it has its fair share of compromises when it comes to your workflow, and those compromises can impact productivity and frustrate your creativity on a daily basis.
There's a reason why Slack is so popular—its simplicity. It does one job, extremely well. The problem is, for dynamic teams who need to share information internally but who also need to connect to the wider world, Slack begins to show its limitations. As an internal communication app it's great, but as a productivity tool, not so much. It creates silos of information by forcing you to switch between different apps such as email, cloud drives, and calendars. It also compounds the "always-on" mentality by bombarding you with constant notifications—distracting you from the task at hand and slowly degrading your productivity levels.
Add to this the high prices for larger teams and limited functionality for the free version, and suddenly, Slack starts to look much less attractive. It's also missing handy features such as read receipts and a decent file manager. Here at Spike, we think we have a better way to manage your internal communication, and we're sure that our slack chat alternative will be a breath of fresh air when it comes to creative collaborations and team productivity.
Say Hello to Spike Groups—The Only Slack Alternative
Groups is designed to provide a quick and easy way to communicate with your team both in and out of the office using a single app. No more switching between apps to chat to colleagues and clients, no more downloading files from email to be shared across your internal channels! You can do it all with Spike—seamlessly and efficiently. It's just like using your favorite instant messaging app, with notifications and read receipts keeping the conversation going. Real-time messaging is key when it comes to dynamic group work, and Spike Groups lets you start a conversation on your laptop and finish it on your smartphone or tablet—a truly versatile chat app that goes wherever you go!
Setting up a Group takes just a few clicks. Simply open a new Group, give it a great name, and invite everyone who needs to be part of the conversation. Once your colleagues have accepted your invite, you're ready to get to work—pushing productivity to new heights with an internal email app that runs quietly in the background. Even if the people you want to chat with don't have Spike, you can still enjoy all the benefits of Groups. However, it works best when everyone is online with the app—boosting real-time awareness and streamlining communication as only Spike knows how!
Spike is a heavyweight alternative to Slack when it comes to team chat, and it's got exactly the kind of features you need to streamline all of your collaborations. But don't take our word it, check out how Spike compares with Slack in the table below:
| | | |
| --- | --- | --- |
| Feature | Spike | Slack |
| Instant Messaging | Yes | Yes |
| Advanced Email Functionality | Yes | No |
| File Preview | Yes | Yes |
| Integrated Calendar | Yes | No |
| App Independent | Spike lets you create a workspace with anyone using email. You can also communicate with people outside your organization | All users must download and install Slack |
| Security | Encrypted Email Messaging uses the AES256 protocol | EKM encryption |
| Asynchronous Communication | Yes | No |
| Other Features | Team collaboration is enhanced with Send Later and Unsend features | No |
And there's more.
More Features. More Efficiency. Less Slack.
Groups offers teams some big advantages when compared to other internal email apps. You can forget those frustrating silos of information and access everything you need directly within Spike. No more switching between internal and external mail apps. No more managing multiple Calendars across separate productivity tools. And no more shuffling files to your desktop only to upload them again.
Spike Groups provides instant previews of your shared files, allowing you to look at shared documents directly within the Spike app—saving time and storage space. It also means you can quickly find the right document even when there are multiple working copies being shared among the group. It's quick, easy, and offers the ultimate in accessibility when sharing attachments of any type.
Finally, there's plenty of people out there who don't enjoy paying a premium for premium features, and Slack can be notoriously expensive—particularly for large organizations. Spike, on the other hand, offers a simple two-tier approach depending on the features you require. A Spike Personal Account is a completely free slack alternative that offers unlimited personal accounts, up to 100k (10x more than Slack) of message storage, and up to 10 Groups. For larger corporations with custom email domains, a Business Account offers unlimited Groups and message archiving for just $5.99 a month.
Spike—The Asynchronous Slack Chat Alternative
The always-on mentality that Slack encourages does nothing for your productivity. Your brain is constantly switching between different tasks, projects, and conversations, meaning you never get a chance to focus on your work and find your flow. However, Spike is proud to do things differently, and we've found the perfect balance between instant messaging and email.
Spike's foundation is asynchronous. That means you don't have to be online and active to be part of the conversation. In a similar way to conventional email, colleagues and clients can send you messages that will happily wait in your inbox until you are ready to deal with them. They don't demand your instant attention, and they don't constantly disrupt your day. However, with Spike, you also have the option of communicating and collaborating instantly when you need or want to. As an alternative to Slack, it's got all the functionality you need to work smarter and faster.
Additionally, Spike is a powerhouse when it comes to innovative features and tools designed to make team chat and other kinds of communication easier. If you're the type who likes to get ahead of the game, then our Slack alternative includes powerful Send Later functionality that allows you to schedule emails and messaging for a more suitable time. Want to remind your team of an impending deadline but stay focused on your own work? Simply schedule an email for a later time and date. Only have time to compose the weekly update email at midnight? Just schedule it to be sent the next morning. Simple.
The Slack Alternative—A Final Thought
Groups is the future of team collaboration and internal communication—and once you've tried our Slack alternative, we're sure you'll never want to go back! Download Spike today and discover how it works best for you. We're always open to new collaborations and we would love to hear your thoughts on how we can push email firmly into the 21st century. Additionally, head over to our blog to keep up with all the latest updates and releases, alongside a wealth of productivity tips & tricks. You're going to love it.