How to Motivate and Reward Remote Employees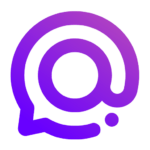 By
Spike Team
,
Updated on September 13, 2021, 6 min read
Companies around the country, and the world, are increasingly going remote. Working from home (or more exotic locations) has been on the rise for a while, and after the pandemic flipped most offices online, it looks like remote work is here to stay—at least for the near future.
Remote work has undoubtedly brought many benefits, but also a few problems that companies are looking to overcome. One of the major challenges businesses have highlighted — how to keep up the morale and motivation of remote employees.
However, by leveraging the tools that make up a modern digital workplace, there are plenty of things you can do. So, let's take a look at 6 ways to keep remote employees motivated and rewarded for their work.
What Not to Do: A Lesson from Google
In early August, Reuters revealed that Google employees who decide to switch to working from home permanently could face a pay cut, depending on their location. As is to be expected, the internet blew up over this!
Despite it being in line with Google's normal location-based pay scale (which most major companies have), it was very short-sighted in terms of flexibility for remote workers. If a New York City office worker goes remote in a different part of the state, they will likely suffer a pay cut. But if they stay in NYC? No pay cut.
This kind of inflexible thinking and action, when it comes to modern remote working, is a sure-fire way to demotivate your remote staff.
Motivating Remote Workers: Let's Keep it Brief
The most important thing to remember when trying to motivate and reward remote workers is: find out what they want. Give trust and be flexible in your approach to work and rewards, and don't be afraid to adapt. Cut worktime, maybe even entire days. Explore new ways to support your staff professionally, through wellbeing, and in their own work choices.
For more information on how to motivate remote employees and other remote working issues, check out the Spike Blog. Alternatively, if your company has successfully introduced other perks, then let us know by tweeting @SpikeNowHQ with your story!