Spike — A Free Video Conferencing Solution for Everyone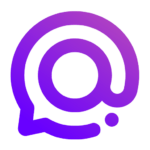 By
Spike Team
,
Updated on August 28, 2022, 4 min read
With remote and hybrid work becoming more and more prevalent in the last two years, there's been a dramatic increase in the use of video conferencing tools to allow simultaneous communication when working remotely. It's not just about having video meetings, though. There's a need for a tool that offers desktop sharing, audio calls, multi-person meetings, etc. All of this needs to be tied together as a seamless solution that works on all devices without needing to download software or create a new log-in. That's why we built Spike Video Meetings with 1-click video meetings in your Inbox.
Spike Video Meetings is completely free, unlimited, and guaranteed to keep you safe and secure at all times.
Stay Connected with Video Conferencing Solutions for Home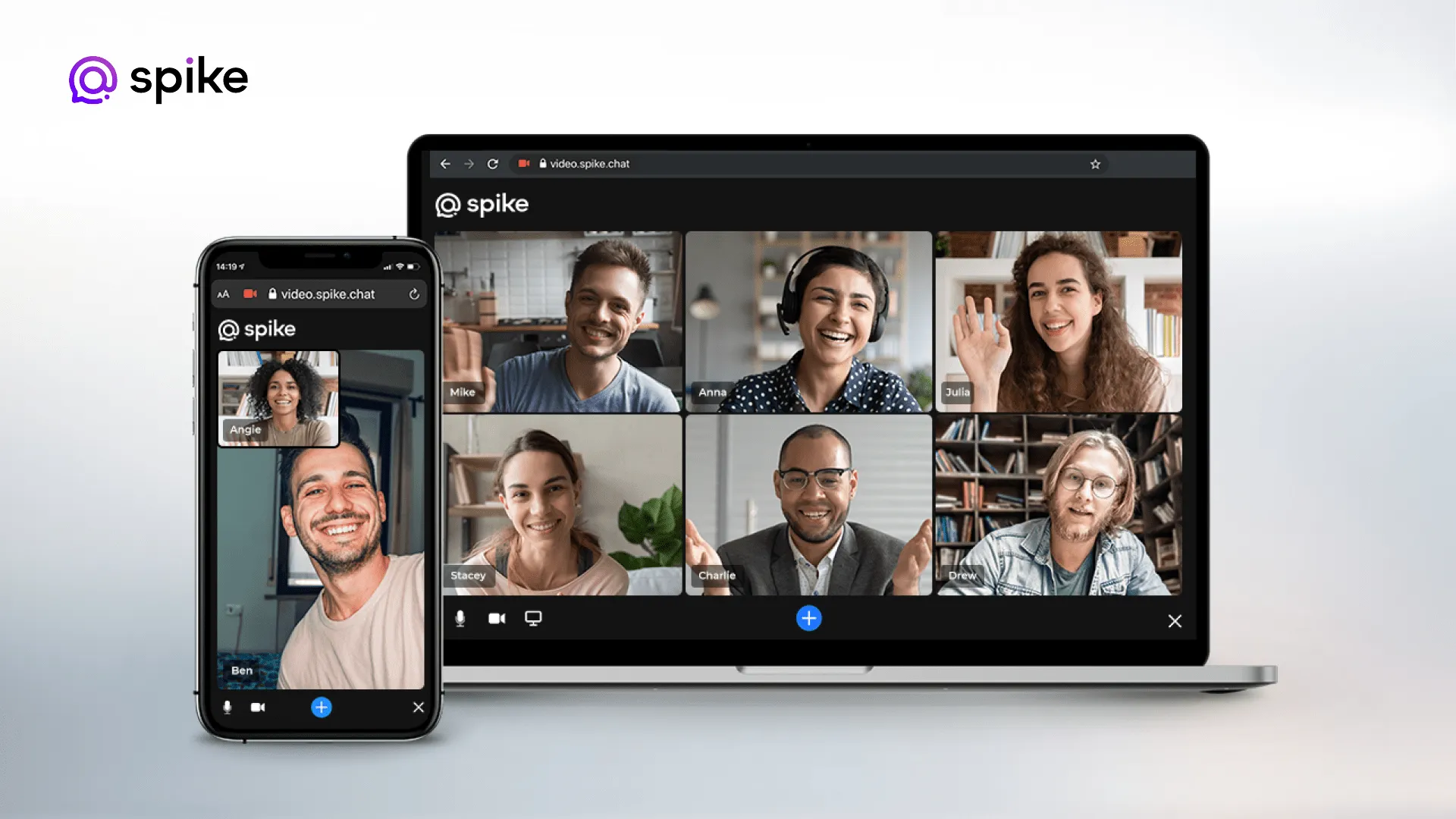 Whether you need video conferencing solutions for your small business or to keep in touch with family, Spike has got exactly what you need. Our video conferencing solution is perfect for connecting multiple members of your team, so everyone is on the same page, despite being in different locations. The same is true if you want to connect with family or friends, just get everyone to jump on a video conferencing call and share the love.
Spike Video Meetings includes a free video conference tool with desktop sharing, so it's ideal for working with tech support, product pitches, online training, and more.
Our video conferencing solution is also perfect for education, and whether you're holding online classes for your students or you need to bring together your peers to work together on a group project, connecting using Spike couldn't be easier. Set up virtual classrooms, organize group brainstorming sessions, or just get together for after class drinks—just remember to stock up on ice first!
Conduct Video Meetings With Your Students, Team Or Colleagues
No App Download Required: A Cloud-Based Video Conferencing Solution
Here at Spike, we believe in tech for good—and that's why we want our video conferencing solution to reach as many people as possible. We've made it easier for you to stay connected with those who matter most by giving you a video conferencing solution that is entirely in the cloud—you don't need to download anything, install anything, or even create a Spike account. It makes it possible for someone on their desktop to start a meeting with someone on an iPhone who's traveling without needing a separate app. This is one of the many reasons why Spike Video Meetings is the best free video conferencing tool for iPhone.
Anyone can join the party and there are no time limits on call length or the number of participants. It's tightly integrated with Spike's desktop and mobile apps and works directly from Chrome, Firefox, and Safari on desktop, as well as Chrome on Android and Safari on iOS.
At Spike, we believe everyone has the right to privacy. Therefore, there are no ads in Spike Video Meetings and no private data is collected. And to ensure you and your fellow participants are protected, we've used SRTP connections for the ultimate in security.
Finally, screen sharing is integrated directly within the Spike Video Meetings, making it the best way to share your desktop screen for presentations, training sessions, etc.
Here's what you can expect from Spike's free video conferencing tool:
Free voice and video conferencing for everyone!

Anyone can join. No need to download or install an app, create an account, or use Spike—open access for all!

Connect as many people as you want

Works with your browser from your desktop or mobile (Chrome, Firefox, and Safari on desktop, Chrome on Android, and Safari on iOS—with support for Spike's internal browser coming soon!)

Secured with SRTP encryption

No ads and no private data collected
How to Use Spike's Free Audio and Video Conferencing Tool
Setting up team happy hours, board meetings, virtual classrooms, impromptu dance parties, or just a quick chat with your parents couldn't be easier. Here's how to start a free private video conference using Spike if you aren't using the Spike app.
Click "Create new meeting". If prompted, ensure Spike has access to your microphone and camera.

Once you've entered the meeting, you can either send an invite to your contacts, or copy/paste the meeting URL.
If you're already using Spike's next-generation email app, it's even easier to start a video meeting.
In an email thread: within the (+) icon menu, more options (3 dots) menu

Spike Groups, within the (+) icon, more options (3 dots) menu

Contact Info/ Group Info screen

Via calendar invites (web/desktop only)
From your computer or on the go – Spike makes video meetings possible to connect from anywhere to anyone with no fees, no privacy concerns, no apps to download, no accounts to manage, and generally – no fuss.
For more information on what 21st-century communication looks like today, stay tuned to the blog or tweet us @SpikeNowHQ.
Updated on 1/8/2022
You may also like