Looking for the Best Ways to Chat as a Team? Here are the Best Instant Messaging Apps for Business
By
Spike Team
,
April 23, 2021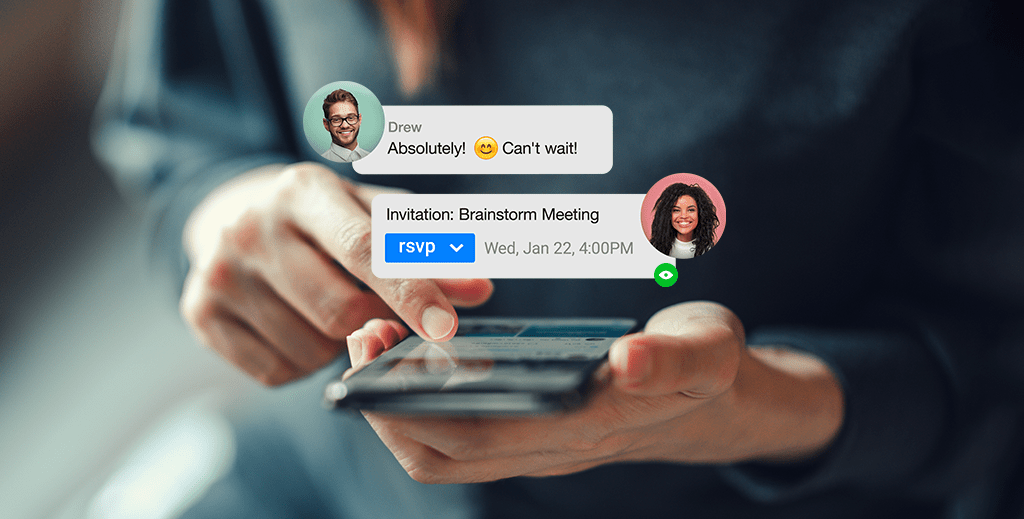 There is no water cooler talk in the new world that we're living in post-pandemic/COVID-19. There are fewer impromptu meet-ups in the breakroom. There are few chances to brainstorm and develop the next great idea in your company when the only conversations are planned video chat meetings.
Our new way of working has created a lot of positives. Still, companies have to evolve their toolset to meet the demands of a global workforce while remaining focused on their goals and objectives.
One of the critical tools that global companies with a remote workforce need are proper instant messaging for business solutions. When deployed and used correctly, an instant messaging tool for business can be a vital piece of your ability to stay in touch with your employees and colleagues while also fostering productivity and camaraderie.
In this article, we take a look at some of the critical solutions for instant messaging in the workplace while laying out their pros, cons, and things to consider before you make a final decision on what instant messaging business solution you choose. As new solutions come to the market, we will continually update it, so bookmark this page and check it often. Technology software moves at a fast pace, so the best solution for today might not be the best solution for tomorrow.
Our Top 3 Picks for Instant Messaging Apps for Business
At the current time, there are three popular instant messaging apps for business on the market. We've looked in-depth at all three of them and compiled some criteria to look at in each of them if you're doing your research.
•

Communication

How well does the tool handle communication between the company? Does it allow you to chat with people externally? Some tools focus on internal communication, while other apps enable you to talk internally and externally.

It's important to consider what kind of needs you require for your organization before choosing a solution and deploying it to your organization.

•

Collaboration

Instant messaging software for business isn't just about talking with people about the latest news. It can also provide a platform for collaboration among your team to work on a project, share files, and more.

•

Ease of use

Complex instant messaging tools for business will slow down deployment and acceptance of the tool by your team.

A tool that's easy to use and learn will become a tool to help your company become more efficient, while a complex tool will become a hindrance to your organization as your team spends more time trying to learn it's intricacies instead of using it to do their job.

•

Design

Even in the workplace, the design of software matters. Users are used to well-designed tools in their personal lives, and they expect the same in their professional lives.

A preferred instant messaging tool in business will have a modern UI that is fun to use.

•

Security

Instant messaging software for business will, of course, be secure. As an organization uses it to chat about its plans and products, the corporate IT department must ensure that all communications are kept confidential and away from prying eyes.

•

Supporting platforms

The best instant messaging software for business will be cross-platform, so regardless if your team is using Mac, PC, Chrome OS, Android, or iOS, they'll be able to chat and stay in contact, share files, and collaborate on all company plans.

•

Pricing

While most business solutions cost money and use a recurring subscription model, having a fair pricing plan will be critical in choosing the right instant messaging software for your business because it will be complicated to change in the future if you pick one you can't afford over time.
Spike excels at serving as an instant messaging software in business because it's built on top of something every business already uses: email. Spike turns your average, run-of-the-mill inbox into a supercharged instant messaging tool that is easy to use because it looks and feels like a messenger application.
Because it is based on email, it can work internally and externally with all stakeholders – no closed-silo communications here. It includes collaborative online notes that with synchronized real-time editing regardless of if they are Spike user or not. Spike users can edit their notes inside the Spike app, while non-Spike users can edit right inside of a web browser.
Spike includes a modern design that becomes a digital workspace for all of the tools needed to do a job, including email, chat, group chat, file sharing, online Notes with collaboration, and more.
Spike is also cross-platform, meaning it works seamlessly on Mac, PC, Android, iOS, and even a web version so those on Chromebooks can use this instant messaging tool in the workplace. Spike has a free version for personal use and offers plenty of flexibility with pricing for business users.
Spike is fast to deploy because a user only has to sign in with their existing Google Workspace or Microsoft 365 login to get signed up. A company IT department can easily deploy the Spike app to company devices so everyone can start chatting.
Slack
Slack has become a popular choice for teams and groups looking to use instant messaging software for business. While it's a responsive solution for fast-paced working environments, it does have some significant limitations.
It does one job exceptionally well. Slack does an exceptional job of third-party integrations, so you can create automations to automatically send an alert to a Slack channel when a crash is observed in software or when an e-commerce store completes a sale.
Slack includes robust security features as Salesforce now owns it, but many Slack customers are concerned about how the platform evolves now that a large company has taken ownership. Pricing is usually a concern for existing customers when a larger corporation purchases a smaller one.
Many existing customers will likely be searching for Slack alternatives in the future.
From a simplicity perspective, Slack is a lot more complicated for teams to learn. It can be confusing what a direct message is and what is in a channel, and the privacy implications around that reality. If something is said in a channel on one day, a person could be added to the channel the next day and then see all that was said previously.
Slack is mainly aimed at internal communications, but it recently built a solution to chat externally. Still, it was panned for the lack of control for receiving messages from unwanted people.
Slack works cross-platform, so it works well on Mac, PC, Android, iOS, and the web.
Microsoft Teams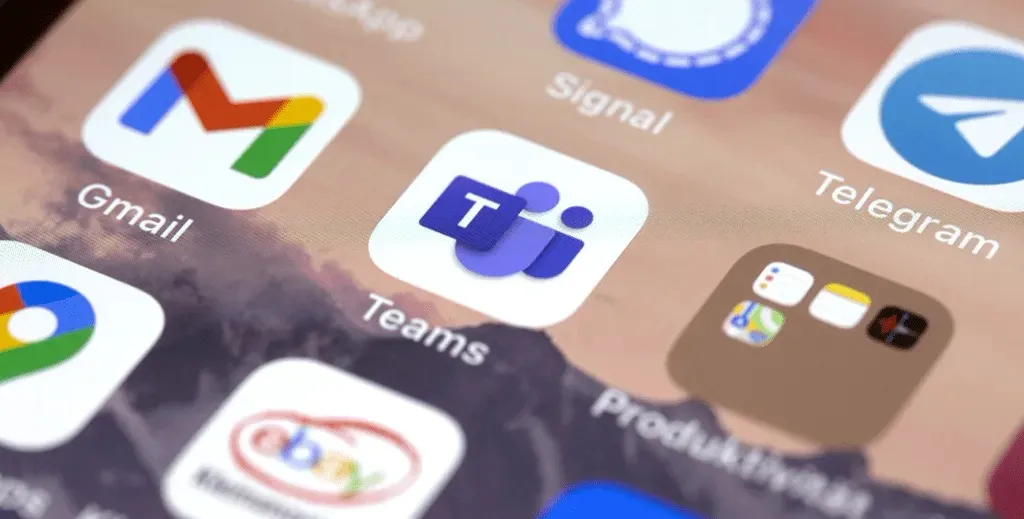 Microsoft Teams is one of the newest solutions on the market as an instant messaging tool in the business world. It's part of an organization's Microsoft 365 subscriptions, so it's not nearly as easy to purchase if you are already using Google Workspace as it's part of a larger solution.
Microsoft Teams was developed as a response to Slack becoming so popular in the workplace. Since Microsoft already has Microsoft Outlook, they have multiple products aimed at communication. Since Outlook is focused on external communication, Teams is focused on internal communication. By having two products, deployment becomes slightly more cumbersome as employees have to learn and understand two different products and check multiple inboxes throughout the day.
Having too many places to check slows down other work as employees just spend their time keeping their inboxes from overflowing. The lack of a combined solution has led many teams to look for Microsoft Teams alternatives as their needs for chat in the workplace have evolved.
Microsoft Teams is available cross-platform, so regardless of the types of devices your workplace uses, Teams is available as a native app or Microsoft 365 web edition.
Pros and Cons of Instant Messaging for Business
Pros
•

Quick communication for remote teams

•

File sharing with most solutions

•

Available on most devices

•

Faster than traditional email
Cons
•

If not built into email, it requires an entirely new software solution

•

Additional training and onboarding requirements

•

It can be overwhelming because it's another inbox to manage and check
Summary
Having the right instant messaging app for your business can differentiate between a productive remote workforce and a non-productive one. The right balance to find for your team is a solution that allows for seamless collaboration without becoming a burden.
Some of the effective use of instant messaging software for business will come down to culture. An essential tip for all teams to remember is that instant messaging in business should be viewed as asynchronous. If a teammate is focused on a project, they can't be expected to respond to every instant message as it comes in.
You may also like