How to delete/ archive/ mark as 'read' multiple messages?
To select multiple messages and do bulk actions, tap on the small 'Check' icon

 (top right) above your messages.
This will select all messages. If you wish to keep certain threads from being affected, you can select them and your command will not apply.
Then you can select the relevant icon to trash archive or mark as read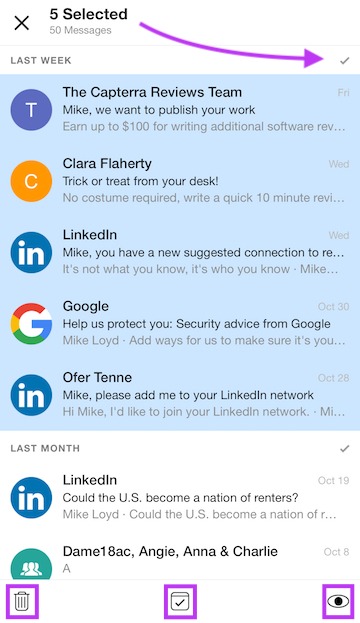 To select a message or thread, click on one of the Avatar circles that are located on the left side of the thread.
You can select multiple messages by tapping the Avatars of multiple threads. Another click on the avatars will de-select the message or conversation.