How to select visible widgets?
On mobile, you can use widgets to quickly access frequent contacts and to quickly preview upcoming events on your calendar.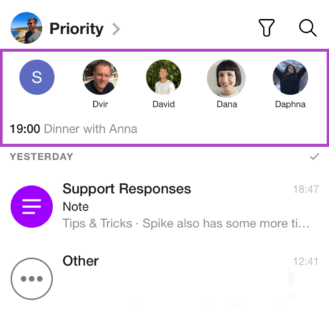 To select which widget you want to be visible follow these steps:
Swipe right to get to the menu.

Tap on 'Settings'.

Tap on 'Widgets' under 'Utilities'.

Tick or untick any widget you wish.
Currently only on mobile 🙂