How 2020 Changed Us Forever, Work-Wise
By
Spike Team
,
December 24, 2020
The end of 2020 is here, and we're joining the entire world with a "Don't let the door hit on you the way out" attitude, but not everything about 2020 was terrible. There is usually good among the bad in everything, and we don't always know the long-term benefits of terrible situations. As awful as this year has been, we have learned a lot about ourselves and how we go about our work, and we're going to be in a better place long term. 2020 broke down some previously long-held beliefs about where we work, how productivity is measured, and how businesses can evolve when forced. It's been said that COVID didn't create new trends but rather accelerated the ones that were already coming. Let's take a look at how 2020 changed our work forever and possibly for the good.
How 2020 Changed Our Work: Remote Work and Hiring Practices
A lot has been said about how 2020 changed our work here on the Spike blog and elsewhere, so we aren't going to repeat the same things, but we want instead to point out how remote work will change hiring practices for companies who operate on a national or global scale. For so long, companies who wanted to hire people had to convince them to move wherever they operated. Sure, some companies had remote hiring opportunities, but apart from the rare exceptions, operations were still built around being in the office.
Now that companies have gotten a 'taste' of remote work, many of them like it. Employee morale is up, operating expenses are down, and productivity is up. From a hiring perspective, companies can now hire the *the best of the best* from around the world without having to convince them to uproot their families and move. Now, they just ship them a laptop, send them the employee paperwork over email, and they are up and running. In many situations, it can cost less to hire people remotely if they live in areas with a lower cost of living. For those in the technology sector, it's costly to live in Silicon Valley, so employees must be compensated for the increased cost of living. If someone lives in Arkansas, where the cost of living is lower than in San Francisco, they won't require the same salary to maintain their quality of life as they would if they were forced to move.
Productivity Tools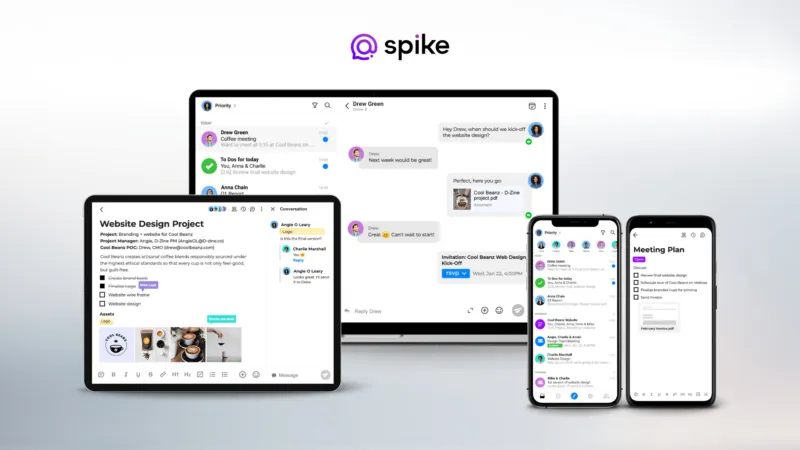 The tools we used to accomplish our jobs were asked to work a lot differently. Some companies pivoted their products to be better suited for remote work, where the existing feature set for other products shined as it was already built for remote collaboration. Either way, digital workspaces now have to excel at adapting to remote work and in-office work while enabling productivity everywhere across device types. Tools that are suited for in-office collaboration are not going to be useful in 2021.
Our productivity tools must now also address having a healthy work-life balance. Employees no longer "disconnect" by leaving the office. They "live" at the same place their office is, so tools must be well suited to encourage employees to stop working and ignore notifications after their workday is complete if their co-workers are in different time zones.
Workplace Benefits
One of the trends that has taken hold over the last 20 years is treating employees to lavish environments in order to promote staying as long as possible. Employees had gotten used to catered lunches, free haircuts, and gyms. Employers viewed these perks as essential to keeping employee morale at the highest level while eliminating reasons to leave the office. How do these perks translate to the home office? They don't, and organizations built around these perks will have to evolve their thinking in the future.
Instead of onsite gyms, employers might offer a monthly stipend for a Peloton subscription. Instead of free lunches, employees might get a DoorDash gift certificate to use during "working" lunches. Instead of onsite haircuts, doctors, and dentists, employees might get "half-day Fridays" as a time when everyone is encouraged to take care of their errands and spend time away from work to recharge. With remote work, employees are working longer hours than before because they aren't spending time commuting in the car, so it's going to be important for Human Resources departments to monitor employee morale to ensure that employees are happy, healthy, and still motivated to do their best work while maintaining a work-life balance.
How 2020 Changed Our Work: Will 2021 be Better?
Many people look at 12/31/20 as the end of a terrible year and the beginning of a great one. While we hope that's the case until the COVID-19 pandemic is under control, the world is likely to be still different than it was before, but we have to recognize the good that's come from rethinking how we work. As companies have restructured what "work" looks like, many people now have the opportunity to work for the company of their dreams while living in the city of their dreams. Our digital workspaces are evolving quickly, and as we look back on 2020 decades from now, we hope that beyond all the losses that occurred, we can look at the small glimmer of good that came out of a new way of working.
Remote Work FAQ's
Remote work is when employees work from somewhere other than the corporate office. It can be at home, a coffee shop, or a co-working space. 
The obvious tools are a computer and high-speed internet, but organizations also need to consider the productivity tools needed for employees to communicate and accomplish their goals.
2020 changed our work forever, but organizations will have to foster new ways for employees to bond together when they aren't physically in the same office. Ideas might be quarterly retreats, annual conferences, etc.