Tired of Checking Multiple Email Inboxes? Unify Your Email Inboxes with Spike
By
Spike Team
,
April 27, 2021
Having multiple email accounts, unfortunately, is a reality for most people. Many of us have at least one personal email account, one work email account, and maybe another for a freelance job. Some might even have another account that was an old personal one they're still checking from time to time. Bouncing around from inbox to inbox is time-consuming and can easily lead to missed messages, full spam boxes, and more.
What's needed is a way to unify all your email addresses, whether you have two or ten, into a single app that lets you check them all from the same spot so you never miss an important email or calendar invite.
One possible solution is to forward all of your email addresses to your work account, but that can lead to privacy issues. Then your work IT team will be able to see all of your personal email messages as they come into your work inbox.
What are the Benefits of Consolidating Your Email Accounts?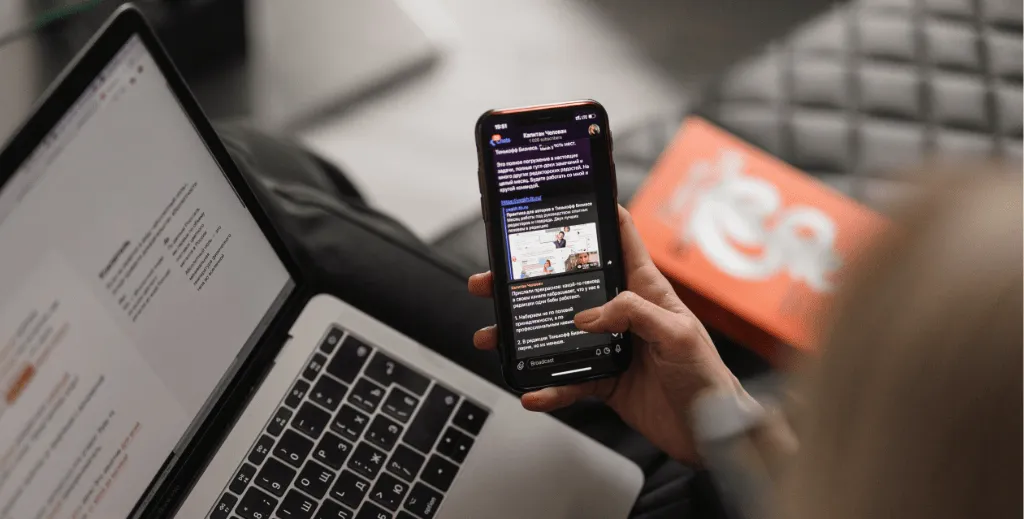 The best solution on how to manage multiple email accounts is to combine them all under a single email app. A next-generation email app will be able to provide a universal interface to as many email accounts as you have, so if you're a freelancer with ten different email accounts for all your different clients, you'll be able to see them all in a universal inbox.
When it comes to security, all of your email accounts will still be siloed off from each other, so your IT department at work won't be able to access your personal email, just as the provider of your personal email won't be able to see your work information. All of the accounts are added individually through the email app.
When it comes to productivity, the benefits of consolidating your email accounts into a single app are immense. You'll have a high-level view of what and who is needing your attention across personal, work, freelance, kid's soccer club, etc. Instead of checking them individually, you'll be able to process all of your emails and next action from a universal Inbox.
Consolidate Multiple Email Accounts Using Spike
Spike is the ideal application to merge multiple email accounts because it supports all the popular email services (Gmail, Yahoo, Outlook, iCloud, Google Workspace, etc.). Using the Spike email app, you can receive all your emails into a single application saving multiple steps each day of checking and rechecking numerous email boxes.
Spike is a new kind of email app that strips away the outdated and unnecessary clutter, leaving you with a simple, chat-like interface that is easy to read and allows you to focus on what's important—people! It turns your email into a powerful messenger app, and it's got everything you need to create, collaborate and coordinate.
Spike supports IMAP technology, so it's compatible with almost any email service available. It's easy to add accounts using Spike by following the instructions within the app. To get started adding your accounts, click on the Spike Logo in the app and look for Add Account. Once you type in your email address, Spike handles almost all of the configuration, so you shouldn't even have to enter your mail server address.
Spike doesn't just stop with email, though. It's a complete digital workspace that combines email, collaborative notes, a calendar, audio/video calls, and group chats. Everything in a single, unified platform is delivered to you into a single feed for all of your work.
It Doesn't Matter if It's a Gmail, Yahoo, or Outlook Account – We Support Them All
There are so many different email solutions on the market, but with Spike, you can combine them together to create a speedy process to read, respond, and archive all of your emails. Some popular email apps only work with Gmail or Outlook, but Spike can handle them all with ease. Add your Gmail, Yahoo, Outlook, and iCloud accounts into the same app and check them from a universal Inbox.
Get the Most Out of Spike
Now that you've got Spike downloaded, installed, and added all of your email accounts, it's time to learn more about what makes Spike a complete digital workspace.
Spike Notes
Spike Notes can help capture everything from your wildest ideas to a quick project update to share at your next team meeting. Notes can go as far as your imagination does: Take notes with text, images, code, or videos. Attach all your files, add to-dos, and set reminders for easy project management. Your notes automatically save to Spike's cloud service, so they're available on all your devices and available on mobile, desktop, or web browser.
Spike Groups
Spike Groups offers you a simple way to collaborate with multiple people at the same time, whether they have a Spike account or not. It boosts productivity by allowing you to plan, manage, and work together in real-time, giving you the opportunity to create a new group chat for any number of people. You can set up groups per client, per project, or per anything else. And the best part? Anyone can participate on any platform without worrying about threads, recipients, or signing up for anything.
Using groups is ideal for small businesses or freelancers that have many clients. It allows everyone to stay in touch without having to deal with yet another chat service. If you're a Spike user, simply set up the Group and send the invite; your collaborators can easily participate without worrying about downloading anything, without having to manage another app, and without having to worry about missing important information.
Spike Tasks & To-Do Lists
Spike lets you ditch your traditional task manager for one that lives inside of your email inbox. Your inbox already contains most of your daily tasks and to-dos ranging from invoices to be paid to fixing a problem with your website. Spike lets you track updates, attach files, and cross items off your list without needing to switch to another app.
Spike Calendar
Say goodbye to the days of using multiple browser tabs to see all your calendars to get a high-level overview of your schedule. Spike does the hard work for you by merging the numerous calendars you manage into one single calendar, giving you a simple and unified list of your schedule.
Summary
Using an email app like Spike, you can stop checking multiple email accounts in multiple browser tabs. If you have multiple Gmail accounts, it can be especially tedious to swap between those accounts as Google's multi-account switcher is quite buggy. By unifying them all with Spike, you can check them all at the same time. Many of our users will only sign into their primary Google account on the web to use Google Drive, but then add all of the accounts in Spike for email.
Spike will become your digital workspace for all of your email accounts, notes, tasks, and group chats.
Here at Spike, we want you to be as efficient as possible with your technology. To better manage multiple email accounts, download the app. Once you've added all your email accounts, start enjoying a universal Inbox, sync your calendars, and enjoy free video calls from your smartphone or tablet with other Spike users. Want to learn more? Check out the full feature set here.
Multiple Email Account FAQ's
Using a desktop and mobile email app allows you to sign into multiple accounts together and create a universal Inbox. The email accounts are only merged in software, so your work email won't actually be mixed with your personal email. Most email apps let you have a universal inbox that contains all of your emails, but you can also look at each inbox individually. 
A lot of people will sign up for unique email accounts for different tasks. It's completely feasible to end up with 5+ email accounts over your lifetime. People will generally have a personal email account, another for work, another possible one for a freelance contract, and then it's quite common to have one dedicated to shopping sites to avoid getting your inbox filled with spam, but Spike offers a Priority Inbox function to help categorize this into the Other Inbox to keep your main Inbox clean.