Spike - A Better Gmail Client for Windows Users

By
Spike Team
,
August 26, 2019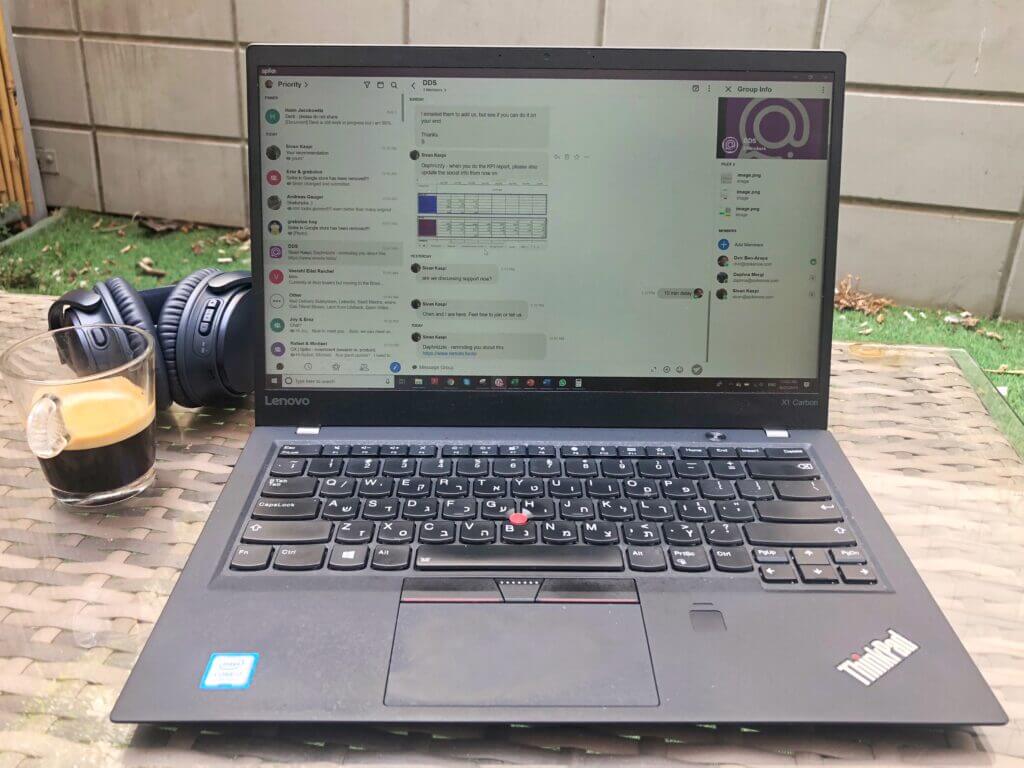 Microsoft, Windows and Gmail. They go together like peanut butter and jelly. Respectively, they're also the most recognized OS and email providers in the world. But (and this is a big BUT), while the popularity of Gmail with Windows users can't be ignored, there's plenty that could be improved.
In fact, while almost all Windows users will have at least one Gmail account, Google doesn't offer a dedicated Gmail client for the Windows platform—meaning you're either stuck using Gmail through your web browser or a third-party email client. Microsoft's own Outlook is a popular option, but it has its limitations, and of course, there's plenty of others to choose from that follow a very similar pattern.
The thing is, almost all the Gmail clients available for Windows are the same. They use the same old inbox formats, bring the same kind of email management tools to the table, and rely on the same productivity features to improve your communications. You'd be forgiven for thinking that Windows users aren't exactly spoiled for choice when it comes to innovative Gmail desktop clients. Forgiven, that is, until you give Spike a try!
So, for those looking for a refreshing change to conventional email clients, for everyone who demands something more, for anyone who wants a real alternative Gmail client for Windows, we've got just the thing. Check out how Spike is revolutionizing your inbox and pushing email into the 21st century. For Windows users everywhere, it's exactly what you've been looking for.
Say Hello to the Best Gmail Client for Windows
Like other Gmail clients for Windows, Spike has all the standard features you need. You can manage multiple Gmail addresses from Spike, use commonly available features such as CC and BCC, organize and access contacts and documents, and much more. However, there's a whole bunch of additional features that truly make Spike the best Gmail client for the way we communicate today. These innovative additions to your email include:
Priority Inbox ➡️ You'll love the way Spike lets you manage your email. Priority Inbox puts all your most important mail front and center, redesigning the way you engage with your email client. We've ditched the old-style folder system to create something more streamlined. Now, all your less important emails, such as newsletters and notifications are sent to the "Other" inbox, while messages from the people who matter most are conveniently sent to the top of your Priority inbox.
Real-Time Email Awareness ➡️ Email has a long history of being a bit… well, static. It's one of the reasons that so many instant messenger apps have come along. However, Spike's real-time email awareness combines the best of instant messenger's responsive design with the advanced functionality of email to create the perfect balance.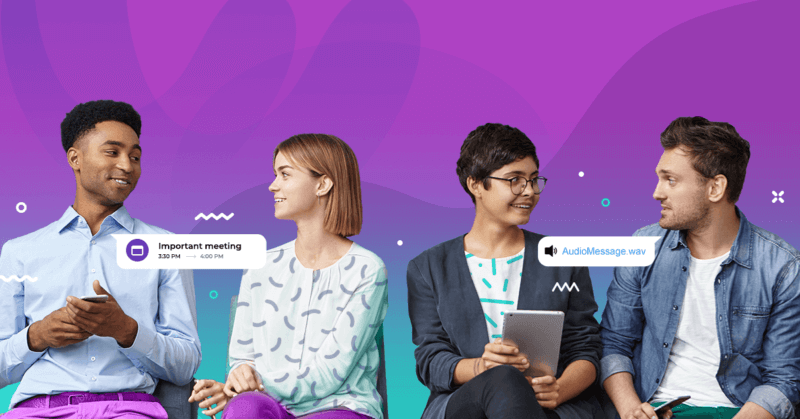 Image: Spike
Groups ➡️ If you're using a separate Gmail client for Windows alongside other messaging apps such as Slack or WhatsApp, then our tip for you is to STOP. Spike Groups combine the best of collaborative messaging and email to give you a truly responsive solution to team chat. Anyone can be part of the groups you create, whether they use Spike or not—it only requires an email.
Calendar ➡️ The best desktop apps for Gmail will include calendar features to help you manage your schedule. Spike, however, goes one step further and puts your calendar on the same page as your email—streamlining appointment making and giving you a practical overview of your schedule at all times. You can easily integrate calendars from multiple email addresses and manage them all simultaneously.
Super Stealth Encryption ➡️ Security is super important for anyone using email. That's why Spike has simplified email encryption to bring you all of the security you need without requiring complex set up or certification. We use powerful AES256 encryption to keep your data and documents out of the hands of hackers. For Spike users, encrypted mails are displayed instantly. For non-Spike users, they're just a click away!
Undo Send and Send Later ➡️ If you make a mistake (attached the wrong file again?), or work with teams across time zones and want to schedule an email to be sent at a normal hour for you recipient, you can access both features in two simple steps right from your workspace. No more looking around for the elusive scheduling or unsend button in a cluttered toolbar.
A Streamlined Gmail Client for Windows
The best Gmail clients for Windows should be slick, streamlined and easy to use—so you can concentrate on the things that really matter. Spike does this by ditching a few of the old email conventions to make your communications simple. Gone are old fashioned headers, signatures and confusing email threads, and in their place, we've consolidated all the information you need into an easy-to-read instant messenger style format. Reading and replying to your messages is quicker and more intuitive than conventional Gmail clients, and all of your communications are more conversational. In fact, we call it Conversational Email. We know you're going to love it.
To help you navigate your daily communications, Spike's File Manager and Advanced Search give you full control of your documents and attachments. File Manager allows you to instantly access attachments and documents from a central location, displaying previews of your files directly within the emails they are attached to. Advanced Search, on the other hand, ensures you will never lose another file again, even if you can't find the email it is attached to. Simply type in a contact name, file name, or keyword and voila! Everything you need is instantly displayed.
Spike – The Best Gmail Client for Windows
Ok, we might be a little biased, but we're sure that Spike is the best Gmail client for Windows, bar none! If you don't believe us, then why not give it a try—it's free to download and you can access all of our great features as soon as you are set up. Stay up to date with all of Spike's features and the latest on how you can boost productivity and work more creatively on the Spike blog.