Spike - A Better Gmail Client for Windows Users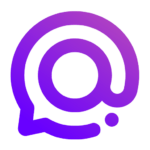 By
Spike Team
,
Updated on September 04, 2022, 13 min read
Updated 7/27/2022

Microsoft Windows and Gmail. They go together like peanut butter and jelly. Respectively, they're also the most recognized OS and email providers in the world. But (and this is a big BUT), while the popularity of Gmail with Windows users can't be ignored, there's plenty that could be improved.
Here's the problem:
Almost all Windows users will have at least one Gmail account, Google doesn't offer a dedicated Gmail client for the Windows platform—meaning you're either stuck using Gmail through your web browser or a third-party email client. Microsoft's own Outlook is a popular option, but it has its limitations, and of course, there's plenty of others to choose from that follow a very similar pattern.
The thing is, almost all the Gmail clients available for Windows are the same. They use the same old inbox formats, the same email management tools, and rely on the same productivity features to improve your communications.
So, for those looking for a refreshing change to conventional email clients, for everyone who demands something more, for anyone who wants a real alternative Gmail client for Windows, we've got just the thing. Check out how Spike is revolutionizing your inbox and pushing email into the 21st century. For Windows users everywhere, it's exactly what you've been looking for.
Say Hello to the Best Gmail Client for Windows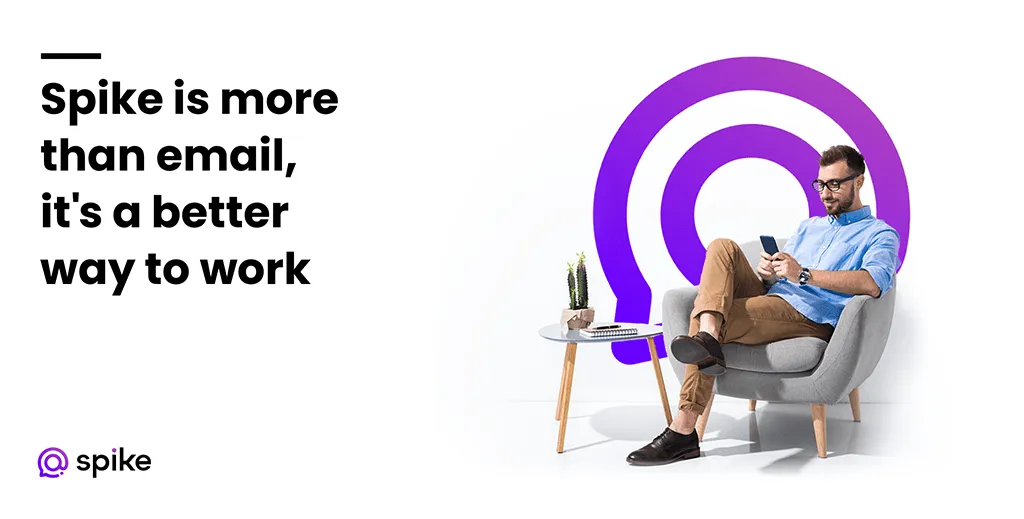 Spike has all the core features you need. You can manage multiple Gmail addresses from Spike, use commonly available features such as CC and BCC, organize and access contacts and documents, and much more. However, there's a whole bunch of additional features that truly make Spike the best Gmail client for the way we communicate today.
Boost Your Email Experience on Windows
These innovative additions to your email include:
Priority Inbox

You'll love the way Spike lets you manage your email. Priority Inbox puts all your most important mail front and center, redesigning the way you engage with your email client. We've ditched the old-style folder system to create something more streamlined. Your less important emails, such as newsletters and notifications, are sent to the "Other" inbox, while messages from the people who matter most are conveniently sent to the top of your Priority inbox.

What's more, Spike allows you to customize how you interact with your emails by offering three distinct views:

Inbox view, which provides a classic sent/received partition, sorted by subject, for the more traditional email users out there.

Subject view, sorting your emails by (as the name would suggest) subject, but focusing on recent activity to keep active projects at the front of your mind.

People view, which sorts your conversations by contact and date, allowing you to communicate with an email as you would face-to-face.

Real-Time Email Awareness

Email has a long history of being a bit… well, static. It's one of the reasons that so many instant messenger apps have come along. However, Spike's real-time email awareness combines the best of instant messenger's responsive design with the advanced functionality of email to create the perfect balance.

This blended approach means faster messages and faster responses, as IM is much more informal. However, real-time doesn't mean always-on, and with Spike's foundation firmly in Asynchronous Communication, two people can communicate fluidly without being on the same platform at the same time. This helps team wellbeing and productivity, making for a better workflow all around.

Groups

If you're using a separate Gmail client for Windows alongside other messaging apps such as Slack or WhatsApp, then our tip for you is to STOP. Spike Groups combine the best of collaborative messaging and email to give you a truly responsive solution to team chat. Anyone can be part of the groups you create, whether they use Spike or not—it only requires an email.

This is ideal for companies who regularly work with clients since they can be brought into group decision-making without going through the pain of creating a whole account or dealing with onboarding.

Online Notes

When using many desktop Gmail clients, you'll also have to get a separate note-taking app and switch between the two, but Spike brings it all into one place – reducing time spent clicking around and increasing productivity. What's more, Spike Notes isn't your run-of-the-mill note application; it can help you capture any idea by combining words, images, code, videos, and more.

They can be private to you or collaborative, allowing team members to write, edit and create simultaneously for the ultimate in teamwork. Being online, Spike Notes can be accessed anywhere, at any time, across any device, so you're able to get ideas down whenever and wherever inspiration strikes.

Tasks & To-Do Lists

Emails are where most of our tasks are already created, with requests, questions, and deadlines being emailed to and from your team members. So why would you want to switch to a whole other app just to write them in a list? You don't, and nor does Spike, which is why we've baked Tasks & To-Do Lists right into your Inbox.

Tasks can be created for you or somebody else and tracked in real-time through Open, In Progress, and Done stages, so you know exactly how each job is coming along – and there's a Stuck stage too because sometimes things just don't go to plan. Tasks can be pinned to the top of your Inbox or snoozed for a later time to keep you on track without breaking your flow.

Super Search

Email client search functions are notoriously bad, pulling up thread upon thread with no indication of why or how it relates to what you searched for. Well, not anymore! Spike's email search lets you see conversations, contacts, files, and more all on a single screen when searching with a keyword.

Also, with customizable tags and the ability to "star" certain emails, you'll never lose sight of what's important again. Knowing that most conversations happen with people rather than per topic, Spike's Super Search also enables you to type or click a contact's name and bring up all the related files, sent and received messages, and more.

Video and Voice Calls

Spike gives you the power to start or join a meeting from any email thread or team chat straight from your inbox. Built-in Video Meetings are perfect for quick 1:1 calls, team meetings, or client calls. Plus whether your client has Spike or not they will still be able to chat with you from an external link.

File Management

There is likely a folder sitting on your computer, cluttered with files with all manner of bizarre names. That's right; we're talking about the Downloads folder. Having to download and open every attachment is a little outdated, so Spike streamlines the process with advanced file previews inside your emails. Images, video, audio, GIFs, and more are all displayed front and center, so you don't need to go digging through Downloads to see what's important.

Calendar

The best desktop apps for Gmail will include calendar features to help you manage your schedule. Spike, however, goes one step further and puts your calendar on the same page as your email—streamlining appointment making and giving you a practical overview of your schedule at all times.

You can easily integrate calendars from multiple email addresses and manage them all simultaneously, meaning whether it's personal appointments or company-wide meetings, they're all under one roof—no more wasting time hopping between calendars or missing important deadlines. What's more, Spike offers In-line RSVP, allowing you to respond to invites in seconds without even opening the message – and it's all synced to your calendar.

Super Stealth Encryption

Security is super important for anyone using email. That's why Spike has simplified email encryption to bring you all of the security you need without requiring a complex setup or certification. We use powerful AES256 encryption to keep your data and documents out of the hands of hackers. For Spike users, encrypted emails are displayed instantly. For non-Spike users, they're just a click away!

Undo Send and Send Later

If you make a mistake (attached the wrong file again?), or work with teams across time zones and want to schedule an email to be sent at a normal hour for you recipient, you can access both features in two simple steps right from your workspace. No more looking around for the elusive scheduling or unsend an email with the unsend button in a cluttered toolbar.

Email Account Color Coding

Managing a lot of Gmail accounts on Windows can get confusing. With Spike's new Email Color Coding Feature, you'll never get confused or overwhelmed again. Spike lets you customize each account with a specific color so you can easily differentiate between your email accounts and see what's important in one glance.

No more worrying about sending an email from the wrong account, just choose a unique color to customize each inbox. The account's custom color will appear on all messages, Groups, Notes, and Tasks — even in search results! It creates a great Gmail experience on Windows.

Voice Messages

Many people love sending voice messages on iMessage, WhatsApp, and Trello, but why can't you do that on your Gmail account? Now with Voice Messages on Spike, you get that feature for your Gmail account on Windows. Tap a button, start talking, stop, and then send it. It's a quick way to send feedback asynchronously. Using Spike's Voice Messages feature might even help you cut a few meetings out of your schedule.
A Streamlined Gmail Client for Windows
The best Gmail clients for Windows should be slick, streamlined and easy to use—so you can concentrate on the things that really matter. Spike does this by ditching a few of the old email conventions to make your communications simple. Gone are old-fashioned headers, signatures and confusing email threads, and in their place, we've consolidated all the information you need into an easy-to-read instant messenger style format. Reading and replying to your messages is quicker and more intuitive than conventional Gmail clients, and all of your communications are more conversational. In fact, we call it Conversational Email. We know you're going to love it.
Unlike other email clients, Spike is designed as a full-fledged productivity program that anyone can use (inside and outside your team) regardless of what system they're using. That's why Spike supports email on any platform as well as Android, iOS, macOS, and a web-based app, for true cross-platform collaboration.
Spike – The Best Gmail Client for Windows
Ok, we might be a little biased, but we're sure that Spike is the best Gmail client for Windows, bar none! If you don't believe us, then why not give it a try—it's free to download and you can access all of our great features as soon as you are set up. Stay up to date with all of Spike's features and the latest on how you can boost productivity and work more creatively on the Spike blog or tweet us @SpikeNowHQ.
Gmail Client for Windows FAQ's
Gmail doesn't have a client for Windows, meaning users are often stuck with web-based mail or a clunky third-party solution. Spike, on the other hand, offers a native Windows app that can handle multiple Gmail accounts, other mail accounts and has all the productivity features you'll need built right in, including: 
Groups

Encryption

Calendar

Online Notes

Tasks and To-Do Lists

Video and Voice Calls

And

so much more

! 
People are becoming increasingly aware of privacy (or the lack thereof) in relation to big tech firms. Gmail offers some protection from outside threats, but that's about it. Spike, on the other hand, enables users to protect messages and files with powerful AES256 encryption. 
Think about what you get from Gmail and what you need for your business. Do they match up? Probably not, since most enterprises operate in a fluid way that doesn't appreciate jumping between different online apps to get things done. Spike promotes productivity by folding core email features into a productivity suite made for the 21st century. 
Custom domains on your email lend credibility and professionalism to your communications. However, to get them with Gmail you have to sign up for the rather costly Google Workspace. Many companies use their own email providers and don't want to switch everything over to Google. Spike offers users the ability to build their productivity around their custom domain emails, no matter where they're hosted. 
There is no Gmail client for Windows, which is a major problem for the roughly 1.5 billion users worldwide. Spike offers an app specifically for Windows platforms, along with support for Android, iOS, macOS, and the web. 
You may also like