Looking for the Best Free Email Client? Here are the Top 8 Free Email Clients for 2023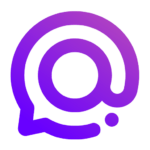 By
Spike Team
,
Updated on July 09, 2023, 11 min read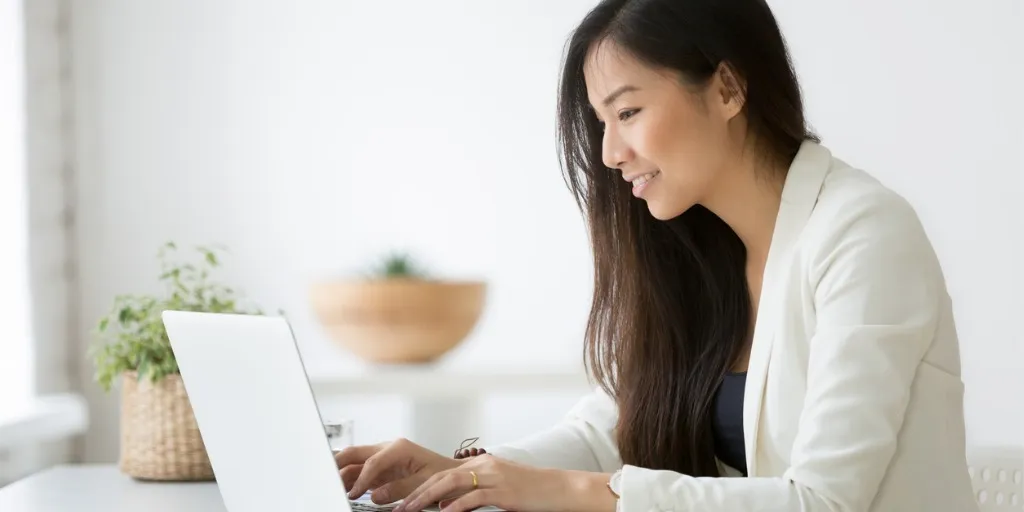 Updated on Jul 9, 2023

If you were an early adopter of the internet, say in the early 2000s, chances are your maiden voyage into the world of email was via a local email client like Outlook Express. But then, in 2004, Gmail burst onto the scene and suddenly, webmail was the new "in" thing. Fast forward a few years, and the mobile device revolution brought email clients back into the limelight. As commendable as web apps are, there's something about having a dedicated email client app that can supercharge your productivity in ways you never imagined.

We've done the legwork and put together a list of the crème de la crème of free email client apps for the year. We're all too aware that in the tech world, things change at a breakneck pace, with apps appearing and disappearing like shooting stars. However, the email client apps we've handpicked as the top free choices have stood the test of time, so you can rest assured that as you delve into their features and benefits, these email clients won't vanish into thin air anytime soon.

So, without further ado, let's plunge into our curated list of the top eight free email client apps that are making waves in 2023 on mobile and desktop devices!
Spike
Compatible with: Mac, PC, iOS, Android, Web
Pricing: Free for personal use, paid plans for businesses
Key Features: Scheduled Send, Conversational Email, Built-in Collaboration and Productivity, Powerful Keyboard Shortcuts
Our top pick for a free email client is Spike. If Spike doesn't ring a bell, stick around because it's about to revolutionize your email client experience with its groundbreaking features and interface. Spike is user-friendly and seamlessly integrates with your existing email services, supporting Spike for Teams, Google Workspace, Gmail, iCloud, Hotmail, Outlook, Yahoo, and more.
Spike transforms your email client into straightforward chat-like experience, enabling you to work and collaborate with friends, clients, and team members in a more intuitive manner. It feels like you're using a messenger app, but it's all happening within your email.
Spike also features a custom calendar that syncs with your online calendars from Google, iCloud, etc., making it a breeze to keep track of your appointments right from your Spike email client and digital workspace.
Spike is packed with several powerful features designed to enhance efficiency and productivity in communication.
Schedule Send
Working with teams across different time zones or just want to schedule those holiday or birthday greetings in advance? Schedule Send allows you to draft that email, select a date and time, and you're done! No need to remember to send that email later.
Snooze
Some tasks can wait. Spike helps you manage your time and tasks more effectively in just a few clicks. You can set a reminder to respond to a message at a specific date and time.
Undo Send
Ever made a mistake in an email you just sent? With Spike's email client, there's no need to fret. You can hit Undo Send within 10 seconds after sending your email, and it's as if that email was never sent. This feature comes in handy when you forget to add an attachment.
---
Discover:
How to unsend an email in Outlook
---
Pros
Seamless experience across desktop and mobile
Free email client for personal use
Powerful features to streamline communications
Cons
Business plans come with a cost
Schedule Send feature is not available on mobile
Take control of your inbox with a powerful email client. Experience seamless organization and productivity like never before
Operating System Support: Mac, PC, and Linux
Price: Free with Donation Support
Key Features: Open Source, Classic Email Experience, Add-Ons
Thunderbird is one of the oldest free email clients on the market. Initially created by the team that managed Firefox as an alternative to Outlook and Outlook Express, it's continued to evolve and receive updates as the industry has changed.
If you're looking for a client who shares the same mobile experience, you'll need to look elsewhere, though. Thunderbird is limited to a desktop-only application, and there are no plans in the works for a mobile version.
Thunderbird is one of the few free email clients that include support for add-ons and themes. These additions make it easy to customize Thunderbird to whatever way works best for you.
Thunderbird supports all IMAP and POP3-based email accounts, so it'll work great with Gmail, iCloud, Outlook, Yahoo, etc. In addition, Thunderbird includes a setup wizard to help onboard new email accounts without needing to know all of your settings.
The two more notable features of Thunderbird are the forgotten attachment feature and tabbed email. With the forgotten attachment feature, the app looks for the word attachment (and other words like file types) in the body of your message and reminds you to add an attachment before hitting send. If you like tabbed browsing in Safari or Firefox, you'll love tabbed browsing in Thunderbird as well. You can switch between open emails like you can browser tabs.
Pros
Fast app
Open-source
Plenty of add-ons
Cons
No paid business features
No mobile support
eM Client
Operating Support Support: Mac and PC
Price: Free with Pro Upgrades
Key Features:

Snooze, encryption, message translation
eM Client for Mac and PC is designed to be much more than a traditional email app. It combines email, tasks, calendar, and contacts into a single app. eM Client includes email rules, encryption, template emails, custom signatures, a full spell-checker, and a built-in translator function.
Em Client for Mac supports all of the primary email services, including Google Workspace, Gmail, Hotmail, Outlook, iCloud, Exchange, and more. In our testing, it comes off as an Outlook+ type application. If you want a very traditional email experience (no conversational email, no built-in video calls, etc.), it might be an app check out.
The main drawback to the free version of eM Client is it only lets you manage two email accounts. In addition, there is a one-time $50 upgrade fee if you want to manage more than two accounts.
Pros
Cons
Free accounts limited to 2 email addresses
No mobile access
No document collaboration
Microsoft Outlook
Operating System Support: Mac, PC, iOS, Android
Pricing: Included with Microsoft 365 subscription on desktop, mobile is free to use
Key Features: Office integration
Microsoft Outlook is Microsoft's business email application for Mac and PC. It's purpose-built to work with Microsoft 365 and Outlook.com accounts. There is also a very robust app for iOS and Android. However, even though it's designed to work with Microsoft's email service, it still works with Google, iCloud, and Yahoo!.
Outlook includes a built-in calendar, but it lacks support for an iCloud calendar. In addition, it only works with Microsoft and Google calendars. So if you use iCloud for your personal calendar, you'll have to use another app to access it. A popular alternative would be Apple's Calendar or Fantastical.
One area that Outlook struggles with is power-user features. It does excellent with sending and receiving emails, but it lacks options like scheduled send or snooze on the desktop app. Its mobile app includes several powerful features, but it hasn't made its way to the desktop app yet.
Outlook displays your most important messages first and enables intelligent filters to help keep you focused if you receive many emails. This feature works best on mobile, but it's available on desktop.
Pros
Office app integration
Robust mobile app
Cons
Requires a Microsoft 365 subscription
Lacks power user features on desktop
MailBird
Operating System Support: PC with Mac coming soon
Includes 3rd Party Integrations
Optional Lifetime Upgrade
MailBird has established itself as one of the best free email clients for Windows 10 and Windows 11. It includes a great design, support for Gmail/Yahoo!/Outlook/iCloud, LinkedIn lookup, snooze, and helpful keyboard shortcuts.
MailBird, similar to Spike, includes multiple layouts for unique ways to manage your inbox. For example, you can set Mailbird just to show a reading pane to read emails as you click through them. If you get a lot of emails, Mailbird might not be the best app for you to use, though. It lacks filters or other automation tools for responding to emails quickly or automatically archiving them.
A glaring weakness of MailBird is the lack of Mac and mobile support. While a Mac app is in development, there are no stated plans for a MailBird mobile application.
Pros
Fast searching
Strong integrations
Cons
Lack of Mac app
Lack of filters
Apple Mail
Operating System Support: Mac, iPhone, iPad
Price: Free (built into macOS and iOS)
Key Features: Integration with Apple ecosystem, Smart Mailboxes, VIP contacts
Apple Mail, often simply referred to as Mail, is Apple's built-in email client for all its platform devices. If you're an Apple user who hasn't explored beyond the pre-installed apps, you might be surprised to find that Apple Mail is a robust and capable email client.

Apple Mail is deeply integrated with the Apple ecosystem, supporting iCloud, Exchange, Gmail, Yahoo, and other IMAP mail systems. It syncs seamlessly across all your Apple devices, ensuring that your emails are accessible whether you're on your Mac, iPhone, or iPad. It's not available on PC, though. For the web, it's only available for iCloud email.

One of the standout features of Apple Mail is its Smart Mailboxes. These are folders that automatically organize your emails based on specific criteria that you set. For example, you can have a Smart Mailbox that gathers all emails from your family members, or all emails related to a specific project.

Another handy feature is the ability to designate certain contacts as VIPs. Emails from these contacts are placed in a special VIP mailbox and can trigger unique notifications, ensuring you never miss an important email.

Apple Mail also supports rich text formatting, flagging emails, and a variety of swipe gestures on iOS. It's a straightforward, no-nonsense email client that gets the job done.


Pros
Seamless integration with Apple ecosystem
Smart Mailboxes for automatic email organization
VIP contacts to highlight important emails
Cons
Lacks some power-user features found in other clients
Limited customization options
No built-in calendar (though it syncs with Apple's Calendar app)
Spark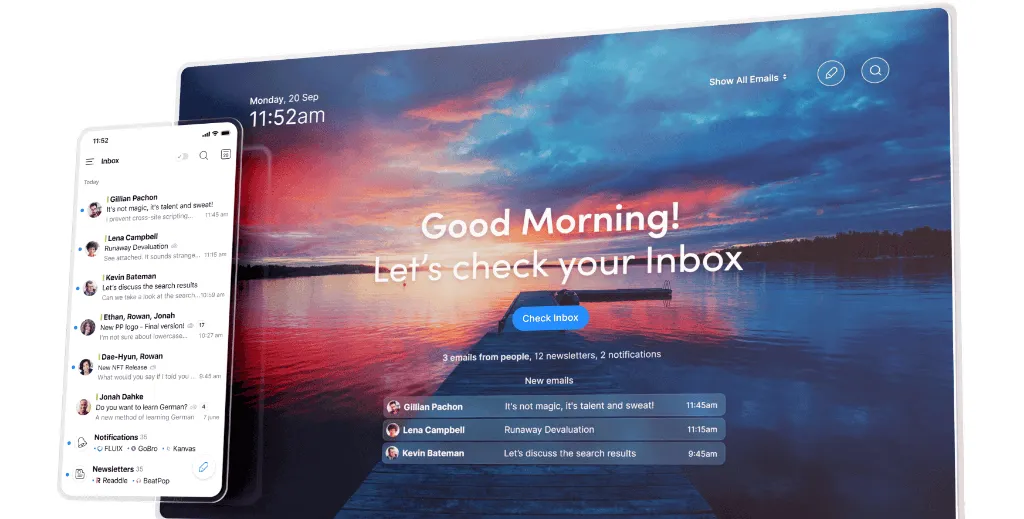 Operating System Support: Mac, iOS, Android
Price: Free for personal use, paid plans for teams and prosumers wanting more features
Key Features: Smart Inbox, Email Scheduling, Follow-up Reminders

Spark, developed by Readdle, is a modern email client that claims it's Smart. Focused. Email. Spark is compatible with a wide range of email services, including Gmail, Yahoo, iCloud, Outlook, and Exchange. It's available on Mac, iOS, Windows and Android,
One of Spark's standout features is its Smart Inbox. This feature automatically categorizes your emails into personal, newsletter, and notification sections, making it easier than ever to manage your inbox and focus on the emails that matter most. It's not as fully featured as Spike's Priority inbox, though.

Spark also includes useful features like email scheduling and follow-up reminders. With email scheduling, you can write an email and set it to be sent at a later time or date. Follow-up reminders, on the other hand, ensure you never forget to respond to an important email.

Pros
Smart Inbox automatically categorizes emails
Useful features like email scheduling and follow-up reminders
Team collaboration tools for shared messages
AI integration for responding quickly
Cons
Some advanced features require a paid plan
New version is not well liked by existing users
Mimestream
Operating System Support: Mac
Price: $49.99 per year
Key Features: Triage Features, Gmail Search on a desktop email client, Tracking Prevention, Multiple accounts, List support
Mimestream is a native macOS email client designed specifically for Gmail and Google Workspace. One of the standout features of Mimestream is its powerful triage capabilities. It supports Gmail's intelligent message categorization, full support for Gmail labels, and server-side Gmail filters. It also includes a quick response feature for calendar invitation emails.

Mimestream also offers the full power of Google-backed search in a desktop email client.. It also includes a message list filter to focus on the messages that matter the most, like unread or starred.

Mimestream supports multiple Gmail and Google Workspace accounts, allowing you to add all of your accounts and keep tabs on everything without switching back and forth in the browser. It also offers custom notification schedules for different accounts and a unified inbox view. Mimestream supports Gmail Aliases, pre-written templates, send and archive in a single step, undo send, markdown formatting shortcuts and code blocks, and in-text mentions.

Pros
Deep integration with Gmail and macOS
Powerful triage features and Gmail-backed search
Supports multiple accounts for Gmail and Google Workspace
AI integration for responding quickly
Cons
Only available for macOS
No iOS version
No built-in calendar
No support for non-Gmail accounts
Wrap up on top free email client apps in 2023
We trust our curated list of the top free email client apps for 2023 will serve as a valuable resource as you hunt for an email client to boost your productivity and streamline your email management. Scouting for a free email app to tame your inbox can be a daunting task for personal users, but remember to keep the following in mind when finding the perfect fit for you:
•

•

Compatibility with Operating Systems (including Mobile)

•

•
Here at Spike, we've engineered our app to be the ultimate free email client to elevate your workflows, declutter your day, and make you fall in love with email all over again. We've done away with the repetitive headers and signatures of traditional email apps to transform your email inbox into a chat-like app complete with built-in video meetings, collaboration Groups, a built-in task manager, and more. With Spike, there's no need for third-party integrations because everything is integrated into one app. We envision Spike as a unified feed for all your work.
Welcome to the future of email! Download Spike today to start chatting on PC, Mac, iOS, Android, and even the web.
You may also like