Project & Task Management Apps to Check Out in 2021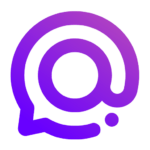 By
Spike Team
,
Updated on August 31, 2022, 8 min read
As the world turns increasingly digital, and more people work remotely from home or some far-flung destination, project and task management have taken on new meanings. Today, without face-to-face engagement (and often even with it) email is no longer enough to efficiently manage projects and delegate tasks. We need tools that can be accessed from anywhere, at any time, and the challenge is to ensure all types of information, data, and files can be clearly presented, easily accessed, and logically sorted. We also need to be able to communicate effectively, discuss in detail, collaborate seamlessly, and work more efficiently.
We're asking for a lot!
However, there's plenty of help out there, and a wealth of project and task management apps designed to achieve all of this….and more. But which is the best task management app out there for you? Here, we look at the pros and cons of some of the most popular apps out there so you can organise your projects more effectively—wherever your collaborators are.
Project Management App Comparison Table
| | | | | |
| --- | --- | --- | --- | --- |
| App | Platform(s) | Integrations | File Storage | Price |
| Spike | Android, iOS, Windows,Mac, Web-based | Everything is integrated in your email inbox, along with your calendar, groups, calls, and more | 5 GB of storage | Free with the Pro version starting at just $8 a month |
| Todoist | Android, iOS, Windows, Web-based | Standalone app is only a to-do list and requires third-party integration. | N/A | Free with premium starting from $3 a month |
| Asana | iOS, Android, Web-based | Requires extensions & add-ons to programs like Gmail. | 100MB per file | Free with premium from $10.99 a month |
| Trello | Android, iOS, Windows, Web-based | Premium required for more than one "power-up" aka integration  | 10 MB file upload limit | Free with premium from $9.99 a month |
| Basecamp | Android, iOS, Windows, Mac, web-based | All in one platform, but this means less integration with external tools such as email or external members (clients, etc)  | 1GB | Free for personal, otherwise $99 a month (all users) |
| Monday.com | Android, iOS, Windows, Web-based | Focus on external rather than inbuilt integration  | N/A | From $49/month (5 users) |
| Casual | Android, iOS, Web-based | This is exclusively a task-flow manager  | N/A | From $25/month (5 users) |
| nTask | iOS, Android, Web-based | Zapier, Dropbox, Asana, Jira, Github | 100MB and up | Free forever plan, $2.99/per per user and up for paid plans |
| ProofHub | Android, iOS, and Web-based | A feature-rich tool with all the features you need to stay in ultimate control of your teams, tasks, and projects. | 100 GB storage (in Premium plan) | $89 per month (unlimited projects and users) |
A Closer Look at 7 To Do List Apps
Spike
Spike email app is based around your existing email, as opposed to forcing your team to transition to another platform, and has been around since 2013. It pulls productivity tools, such as Tasks, To-Do Lists, collaborative Notes, Calendar, video and voice calls, email/chat, Groups and more into a single app that is available cross-platform, so users no longer need to switch between programs. All its functions are available without premium that will be sufficient for most personal accounts (meaning integrations such as "read" notifications, snoozing, encryption and more are available to all users)—making it a very powerful free project management app.
Pros
Utilization of existing email enables users to seamlessly communicate with non-users
Cross-platform for Windows, MacOS, iOS, Android and the web
Full integration of productivity tools in a single location
Works great even if everyone on your team isn't using it
Cons
The chat-like style can require some adjustment from regular email
Business email addresses require Premium
Cost
Free version: Yes
Premium Version: From $8 a month
All The Tools You Need For Your Project Management In A Single Platform
Todoist
Todoist has been around since 2007 and is one of the more popular task management apps on the market. It works across multiple platforms and the base app is free (although this does limit some usability such as personalized labels). It is designed solely as a task-manager, which means it is simple to create lists, but unfortunately you still have to use other apps for different areas of your workflow such as email, calendars and, importantly, comprehensive collaboration.
Pros
Cross platform (Android, iOS, Windows, Web-based)
Quick Adds keep it simple while Expanded task views allow you a more comprehensive overview
Recurring due dates allow for ongoing tasks
Cons
Only basic collaboration features
Custom labels are only available for premium users
Cost
Free version: Yes
Premium Version: From $3 a month
Asana
Asana is a powerful team management app that has been around since 2008. For the free app, tools are limited to a task-lists, which might be exactly what you are after! Asana is focussed on collaboration, so this is really designed for those who are looking for team-based tasks rather than personal lists. It is split into projects, to which you can add tasks and assign team members. It is available on several platforms, but not Windows, and while there are numerous integrations, these are external and require extensions and add-ons.
Pros
Extremely comprehensive within its own system
Android and iOS apps as well as web-based
Cons
No Windows app
The basic to-dos and tasks are simple, but once you start to integrate more features, there is a steep learning curve
More expensive than some other options
Integration requires addons and extensions
Cost
Free version: Yes
Premium Version: From $10.99 a month
Trello
Trello is a board-based to do list app, with each list containing cards of tasks, to-dos and assigned roles. There are numerous integrations available (such as calendars) but these are limited to one "power-up" per board on the free account so, to use the full spectrum of tools, a paid account is necessary. Trello can be used to create team boards for collaborative projects, but these are limited on free accounts.
Pros
Cross-platform
Simple to use as it mimics the whiteboards people are used to
Cons
Full integration uses add-ons and realistically requires a paid account
Need a separate app to access other workflow tools such as email and video calling
Requires full team buy-in to make it a useable product
Cost
Free version: Yes
Premium Version: From $9.99 a month
Basecamp
One of the longest-running project management apps on this list, Basecamp came out in 2004 made by a software company founded back in 1999. It is comprehensive in what it can do, but rather than integrating existing tools (such as calendars and email) it requires users to migrate everything to Basecamp. The premium app is divided into teams, projects and basecamp (full company) in order to organize tasks, messages, chat and more. There is a free personal option, but it is limited to just three projects.
Pros
Cross-platform
Flat rate rather that per-user rate
Cons
Full migration of all team members needed
Severely limited free version
Potential overkill if you are a freelancer / work alone
Need multiple accounts for each organization
Cost
Free version: Yes
Premium Version: $99 a month (all users)
Monday.com
This platform is focussed on larger organizations rather than individuals and freelancers (hence the minimum plan being 5 people). That said, if you do go forward with Monday.com, it has the ability to create tasks and to-do lists as well as integrating chat, timelines, prioritization and more. There is also an integrated calendar to view tasks and encryption to ensure safe data.
Pros
Cross-platform
Designed with groups in mind
Encryption for security
Cons
Considerably more expensive than others with no free version
Aimed at businesses rather than individuals and freelancers
Difficult for new users to understand
Cost
Free version: None.
Premium Version: From $49/month (5 users)
Casual
Casual differentiates itself from the rest of these to do list apps through its visual approach to project management, building flow diagrams of work rather than classic lists. Unlike some of the others, this app also works for smaller or personal projects rather than being geared towards enterprise users. By focussing on being a project / task manager, it is very simple, but this also means having to swap to alternative platforms for other productivity tools such as email.
Pros
Geared towards small and medium sized operations
Visual approach makes it simple
Cheaper than other premium-only solutions
Cons
May not suit those with less visual styles
No free version
Not designed for comprehensive integration of other tools
Cost
Free version: None
Premium Version: From $25/month (5 users)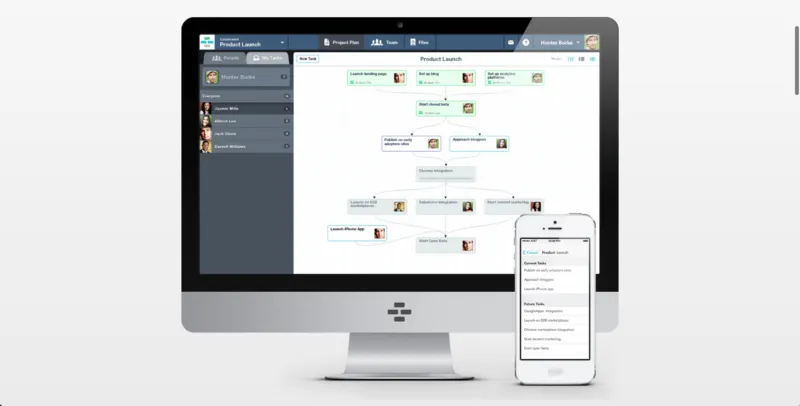 nTask Manager
nTask is a cloud-based project management software used to plan, execute, and manage projects for individuals and businesses of all sizes. It enables organizations to collaborate with team members on tasks, meetings, projects, issues, and risks.
nTask offers features to allow teams to keep all work documents in one place. nTask integrates with Slack, Google Drive, Dropbox, and several other apps through Zapier. Using this tool, users can assign tasks, attach, and share files, set recurring tasks, generate a to-do list, and use timesheets for tracking time for in-house and remote teams."
Pros
Robust meeting scheduling
Administrator controls on assigning tasks
Includes time tracking
Cons
Unable to control which day of the week the calendar starts on
Difficult to add attachments
No integration with Zoom
Cost
Free-Forever Plan
Premium Version: From $$2.99/month (per user)
ProofHub
ProofHub focuses on bringing together all the aspects of project management and team collaboration under one roof. It simplifies task management with its to-do lists. You can also create custom workflows using kanban boards. With in-built features like a chat app, online discussions, Gantt chart, online proofing tool, file sharing, note-taking, time tracking, reporting, and more, it helps teams focus more on their tasks and less on managing things.
Pros
Easy to use interface
All-in-one project management and team collaboration software
Simple, no per-user pricing that makes it a highly cost-effective option for even larger teams
Cons
Limited third-party integrations
Cost
Free trial available
Ultimate control plan with unlimited projects and users available at $89/month
Each project management app has benefits and drawbacks, but there is sure to be one that suits your needs, enabling you to get on top of your workflow and increase your productivity. Find the best task management app for your workflow style, then head over to the Spike Blog for tips and techniques on how to improve your productivity even further.
You may also like