Microsoft's Phone Link App Attempts to bring a iMessage to PC integration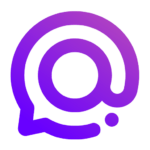 By
Spike Team
,
Updated on July 12, 2023, 5 min read
In the world of big tech, it's not uncommon to see giants like Microsoft wanting to do all it can to help their PC customers use their iPhones. They're attempting to do something no company has been able to do: the ability to use iMessage on PC. Currently, there is no way to use iMessage on Windows or on the web. iMessage is exclusive to Apple's Macs, iPhones, iPads, and Apple Watches.
Microsoft's Phone Link app, previously a tool for connecting Android devices to Windows, is now extending in an attempt to reach the realm of iOS. But what does this mean for the average user? And how does it change the way we interact with our devices? Read on as we delve into Microsoft's latest Windows expansion with the Phone Link app, how it works, and its significant limitations.
What Is the Phone Link App?
Microsoft claims that its Phone Link App bridges the gap between Windows and iPhone for iMessage, but does it work as well as one would expect if they've used a Mac before?
The Phone Link app operates on a simple technology: it uses Bluetooth to link your iPhone to your Windows OC. This allows you to send and receive messages via iMessage, make and receive calls, and even see your phone's notifications right on your Windows 11 PC.
However, there are limitations. For one, you won't be able to send pictures in iMessage on your PC or chat in group messages. It's a bit like having a new car but not being able to use all the gears. Additionally, you won't see the entire message history on your PC from iMessage, as only messages that have been sent or received using Phone Link will be shown inside of Windows. Microsoft isn't using blue or green bubbles in Phone Link either, as the company isn't able to differentiate between standard SMS messages and one sent via Apple's iMessage platform. One thing to note is that there is no definitive method to determine how to know if someone blocked you on iMessage through the utilization of Microsoft's Phone Link App.
Functionally, it works, but it has severe limitations. It's also possible that Apple will block this access with future iOS and macOS updates. iMessage is a proprietary network and not open like email that is based on protocols like SMTP and IMAP.
What Are Some Other Alternatives for iMessage on Windows?
While Microsoft's Phone Link app is making strides in bridging the gap between iPhone and Windows PC, it's not a full-feature solution There are a few other alternatives that have been making waves in the tech world, each with its unique approach to solving the iMessage-on-PC conundrum. Let's take a look at some of them.
Spike
First up is the Spike email app. This isn't your average email app, though. Spike takes a conversational approach to email, turning your inbox into something that feels more like a chat app than a traditional email interface. It brings an iMessage-like experience to your email inbox. It's the perfect solution for team chat at work as well.
With Spike, your inbox of clunky threads, messy inboxes, and repetitive email signatures are extinct. This is the world that Conversational Email unlocks. It's a departure from the traditional email clients you've grown accustomed to, offering a fresh approach that puts people, not processes, at the focus.
Imagine having all your communications – emails, threads, files, social profiles, and attachments – neatly organized under each contact, past and present. It's like having a personal assistant who keeps everything in order, making it easy to find precisely what you need when you need it. And it's not just about the organization. You can quickly identify people with profile pictures, you'll know when they're online and responding (similar to iMessage). Plus, you can track message delivery and read receipts, giving you the assurance that your messages are not just sent but also read.
The best part is that there's no need to create a new email address, Spike works with your existing email and is available on iOS, Android, Mac, PC, and web browsers. Just log in with your existing email address and let Spike upgrade your email experience. Spike also lets you unify your inbox–see all your emails in one organized space. Of course, if you want a new email address, Spike for Teams collaboration tool is the perfect solution for you.
No more context switching. Use a single communications platform with your team and customers
Remote Desktop App
Next, we have remote desktop apps. These apps allow you to connect your PC to a Mac, essentially giving you access to the Mac's interface (including iMessage) right on your Windows device. It's not the most elegant solution, as it requires you to have access to a Mac, but it's a viable option for those who work across multiple devices. Some popular solutions include Chrome Remote Desktop (free) and LogMeIn (paid).
Beeper App
Finally, there's the Beeper app. Beeper is a universal chat app that combines 15 different chat platforms, including iMessage, into a single interface. It's a bold attempt to solve the fragmentation issue in the messaging app landscape. At the same time, it's not without its challenges. For Beeper to work with iMessage, you'll need to have a Mac running 24/7 or use a Beeper-provided jailbroken iPhone.
Wrap-Up
As we wrap up, it's clear that Microsoft's Phone Link is a commendable attempt to bring iMessage to Windows users. However, it's not without its limitations. The inability to send pictures or participate in group chats, for instance, is a significant issue for users who rely on these features. In fact, they might be the two most used features for folks wanting to use iMessage on a Windows PC
For those seeking a more streamlined chat app experience, solutions like Spike are worth considering. Spike brings a conversational approach to your email experience, transforming your inbox into a chat-like interface. It's a cross-platform solution, meaning it works seamlessly across different devices and different email accounts. Someone on iCloud can chat with someone on Google Workspace, while someone using Spike for Teams can chat with people using Outlook. It's completely interoperable – which is how technology should be!
You may also like