How to Welcome New Employees Efficiently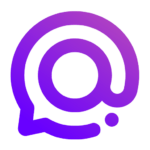 By
Spike Team
,
Updated on May 18, 2020, 4 min read
There's nothing quite like a warm welcome. Connecting with a new group of people who take an interest in you. Feeling truly wanted and appreciated in a new place. However, when it comes to welcoming new employees to the office, it can really make or break your future working relationships. It might seem a little inconsequential, after all we're all professionals with a job to do, but the importance of first impressions really cannot be underestimated.
In fact, it's been scientifically proven that first impressions are essentially, subconsciously, the stepping-stone to good working relationships, with both the amygdala and posterior cingulate cortex first assigning value to a person based on a first impression and then processing that information to help us orient ourselves to an individual or group. All of this in the blink of an eye. It's pretty amazing stuff.
There are plenty of different ways to welcome new employees to the office, and you'll find a wealth of HR-based info online that can guide you through the finer points, but for Spike users, we've got a much simpler and streamlined way to make new employee announcements and send welcome messages to new team members. Sure, you can hire an entire HR department to do it for you, but then you'd need to find a way to welcome them to the team too!
Getting Set Up
Photo by Nick Fewings on Unsplash
The first thing you should once you've confirmed your latest hire is to schedule the start date in the Spike Calendar. It might sound a little obvious, but believe it or not, there have been plenty of people who've turned up at the door of their new office only to be greeted by confused faces and hastily prepared seating arrangements. You can set a reminder then begin your preparations, making the whole process simple and straightforward on the day.
Assuming you've got a dedicated company email address, then you should also add the new employee's contact to your list before they arrive. If your company doesn't, then you can just use the email address provided by the new employee. Once you've set this up, then Spike has plenty of useful features to streamline your onboarding process and welcome your new employee.
Crafting a Warm Welcome with Spike
The contents of your welcome introduction email to new team members should contain all the relevant information the new employee needs to get started. This includes everything from passwords and login details through contact information for other team members to directions to the bathroom and details of breaks (particularly team lunches!). Spike allows you to craft your employee welcome message when you have time and schedule it to be sent on the start date using the Send Later feature.
After you've written this email, you can go ahead and do the same with your new hire announcement – an equally important part of the process that shares your new employee's professional profile and contact details with the rest of your staff. Using the Send Later feature for both of these welcome emails will automate the whole process the day-of so you can get on with meeting your new team member face to face.
Next up, it's time to introduce your new employee to your most important Spike Groups. These can be set up for specific teams, company-wide communications, for after-work activities, or any other reason you find to engage multiple staff members in a team chat. In most cases, Spike users will already have these set up, and you'll just need to add the employee to the group and drop a quick welcome note to the new employee.
For companies onboarding more than one staff member at a time, Groups is a super useful tool to have. Simply set up a Group to welcome your new employees and you can streamline the whole process by sending all the relevant materials to multiple team members at the same time. It's truly the most intuitive and efficient way to communicate everything you need to through email.
There's no denying that welcoming new employees to your company can help you build long-lasting professional relationships that are likely to benefit your existing team and, subsequently, your company as a whole. Spike is the perfect tool to help you streamline the whole process but still remain sincere, helping you to free up time from the administrative side of things so you can really connect with the people you are hiring.
If you haven't already, download Spike today and push your company's communications to the next level.
You may also like