5 Surprising Ways to Improve Collaboration in the Workplace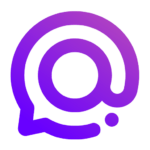 By
Spike Team
,
Updated on March 23, 2023, 5 min read
Spike loves collaboration. It's in our bones. We know it's where the best ideas are found, the best plans are made, and the most productive work is done. Put simply, a collaborative office is an effective office, and businesses that champion collaboration between teams are more likely to achieve long-term, sustainable success.
However, reaching that hallowed state of seamless collaborative symbioses is not always as simple as it should be. Perhaps you've tried the usual routes and you're still not quite there, or maybe you're looking for a new approach to managing your collaborative teams so you can push on to the next level. Well, not to worry, if you want to know how to improve collaboration between your employees, we've got exactly what you need. Read on to discover 5 surprising ways to boost your teams collaborative partnerships.
Think About Your Space
Photo by Dan Gold on Unsplash
The spaces we inhabit on a daily basis play a huge part in our willingness to work together. However, while today's expansive, open offices may seem the most logical layout when thinking about how to improve collaboration in an organization, they can often have the opposite effect. Unfortunately, noise levels and a lack of privacy can be quite limiting when it comes to collaboration, making everything more difficult than it should be.
That doesn't mean you have to ditch your expensive, freshly renovated open office just yet though. Ensuring you have a good balance of open space, private rooms, and collaborative corners gives everyone the opportunity to find their niche. Introverted workers will feel safe enough to come out of their shells, while extroverted workers are free to command open spaces and give that spectacular presentation to the entire office.
Embrace Asynchronous Communication
In our always-on world, it seems we spend more time looking at screens than at the faces of our coworkers, a habit that means we're never quite engaged in the task at hand. Today, every meeting or get together is punctuated by the incessant notification chimes of emails and messengers. It's enough to distract anyone, throwing off productivity, and is a surefire way to stifle collaboration.
Learning to switch off can help everyone concentrate and deliver their best work. The way to do this is to get everyone on board with asynchronous communication. While it may seem counter-intuitive, ignoring the ever-increasing demands of digital communication is a great way to improve collaboration. Whether you're in a face-to-face meeting or you're collaborating digitally, embracing an asynchronous approach means that you're more focused on working together and less distracted by other demands. More often than not, if someone messages you with a question, you can simply leave it be to figure it out and reply later!
Get Out of the Office
Photo by Ryan Jacobson on Unsplash
Remember those summer days at school when your favorite teacher suggested working outside for a few hours to enjoy the glorious sunshine? Well, recent studies have shown that those savvy educators were on to something. Getting a little fresh air can actually bring big benefits to your cognition by boosting creativity and improving collaboration within teams. It may be true that most work gets done in the office, but that doesn't mean it's your best work!
So, rather than an afternoon of lost productivity, shipping your team to your local coffee shop's outdoor terrace may give them the boost that they need to solve that next big problem or challenge. Changing your scenery is a great way to fire up the imagination and boost productivity in ways you might not have previously imagined.
Mix it Up
Having a longstanding team that has worked successfully on previous projects is a great resource to have, ensuring the job gets done quickly and efficiently. Often, with your most trusted coworkers and clients, you work to build a healthy, professional bond that eases communication and promotes effective collaboration. However, it's also easy to get stuck in a rut, assembling the same teams time and again, ignoring the potential of different dynamics.
Change things up by teaming together staff members that haven't worked together yet. This change in team dynamics can have a surprising effect and help to improve collaboration between departments. A little bit of conflict and competition can help people think critically and creatively, move employees out of their comfort zones, and motivate them to solve problems in new and exciting ways.
Add a Few New Faces
Photo by Timon Klauser on Unsplash
Collaboration loves fresh ideas, and ensuring you have a steady stream of them bouncing around your office walls is a great way to keep everyone on their toes. Of course, it can sometimes be difficult to inject a dash of inspiration into your teams, particularly for small companies and startups that only have limited staff. However, a few new faces might be exactly what you need–but If hiring new staff is out of the question, it's time to start thinking outside of the cubicle!
Ensuring you have a healthy roster of freelancers and remote workers on your books is an ideal way to foster inspiration and improve collaboration in the workplace. They can pick up the slack when staff members are sick or on vacation. They can jump in when you have looming deadlines, and they can also bring new skills, experience, and know-how to all of your projects.
For more information on Spike's commitment to better collaborations, check out the Spike blog. Or, if you've got your own surprising tips & tricks on how to improve collaboration in an organization, tweet us @SpikeNowHQ.
You may also like