Keep Closing! The Best Team Communication Platforms for Real Estate Agents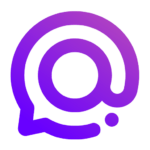 By
Spike Team
,
Updated on January 11, 2023, 8 min read
In a field like real estate where it's hard to stay organized and productive, it's crucial to find the right communication platform. With so many options out there that look similar on the surface, it's easy to get overwhelmed by all the choices. That's why we've compiled this list of ten different options based on our extensive research into how real estate agents use each tool, what features they love most about them, and why they would recommend these platforms in particular above others in their space. Let's look at the top team communication platforms for real estate agents and how they can keep you ahead of a changing landscape for real estate.
Spike
Spike is the first collaborative email platform that helps teams of all sizes connect, create and collaborate to accomplish more. Spike lets you chat just like you do in a messaging app. It clears the clutter and makes it easier to talk. Conversational Email puts real conversation at the heart of your communications, both in the office and out of it. With traditional email client, threads are clunky and confusing, inboxes are messy, and repetitive email signatures are unnecessary. Ditch your traditional email and discover a new approach to email that puts people first.
If you're looking for an easy way to stay on top of the latest opportunities in your area, this app makes it easy to keep track of everything from property listings to open houses. It lets agents create new leads from an uploaded phone number or email address—or even by searching social media profiles for relevant contacts. Of course, if you need real estate email address ideas, multiple options are available.
The app also allows agents to add notes and documents to each lead, making it easy to track all the information you need in one place. This is a great option if you're looking for a new tool to help streamline your business—and make sure nothing falls through the cracks.
It's easy to get started and use, and it's full of great features that make it a powerful tool. For example, Spike Notes helps agents keep track of their entire pipeline—from initial contact to closing—so they know exactly where they stand at any given time. It also allows users to set reminders for themselves, so they don't forget important tasks throughout the day.
If you're looking for the top all-in-one team communication platforms for real estate agents, Spike fits the bill.
Core Spike Features for Real Estate Agents:
•

•

•

•

Audio Messages (perfect for documentation about a house)

•
Enhance your work productivity and instant communication with your customers
RedBooth can be used as a real estate CRM that helps real estate agents manage their leads, properties, and client relationships. RedBooth is a cloud-based platform that is mobile-friendly, easy to use, and affordable.
RedBooth's mission is to help agents build their business by providing the tools they need to succeed as professionals. RedBooth's team communication platforms for real estate agents include:
•

Lead management

RedBooth integrates with your existing database so you can easily import leads and update their status. It also offers a lead scoring tool that allows agents to create custom fields and assign points based on each client's needs.

•

Property management

RedBooth helps real estate agents manage their listings and showings by allowing them to set up appointments, accept or decline requests, send updates to clients, and more.
Asana is a cloud-based project management tool that helps teams organize and prioritize their work. This can be especially helpful for real estate agents, who often have multiple clients and projects at once. Asana allows you to collaborate on projects with your team members by assigning tasks, due dates, and other relevant details. You can also use it as an online whiteboard to brainstorm ideas or share documents with one another.
Asana also has a mobile app that allows you to access your tasks from anywhere. This can be especially helpful for real estate agents who are on the go and need to stay organized. For larger offices with commercial operations, Asana can serve as a part of a team communication platform; however, it can only handle internal communication.
Basecamp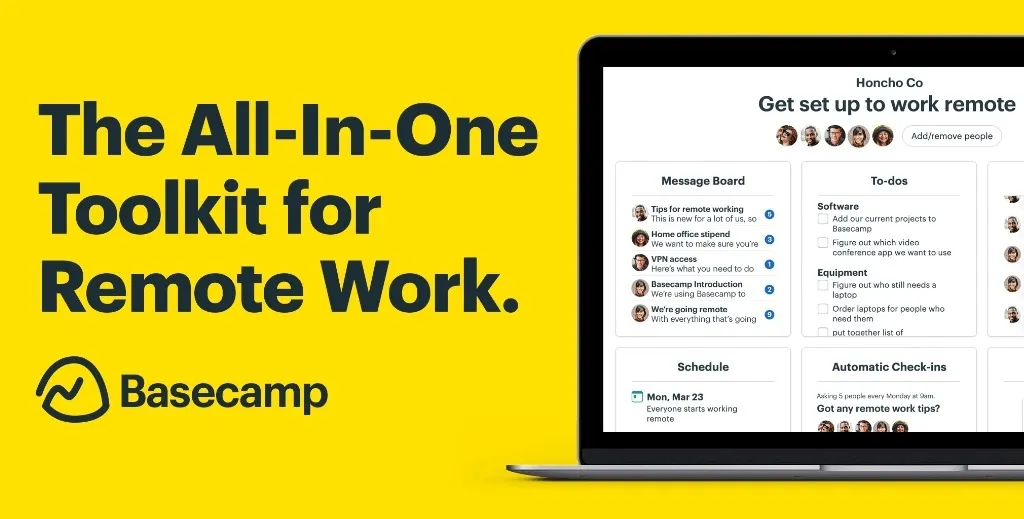 Basecamp is a project management tool that allows you to assign tasks, set reminders, and organize projects. The free version is great for small teams, but the paid version offers more features such as collaboration tools and multiple users who can access the same project from different locations.
You can also use Basecamp to share documents and images with your team members. This will allow you to collaborate more effectively on projects such as house listings or client proposals instead of clogging up their email inboxes.
Facebook Messenger
Facebook Messenger is a great communication platform for real estate agents. It's free to use, and as most people already have Facebook, it's an easy communication platform when chatting with clients and other real estate agents. You can also use it as a team chat or one-on-one with people outside of Facebook who don't have a Facebook account.
Here are some ways you can use Facebook Messenger to improve your real estate business:
•

Find new clients

You can use Facebook Messenger to communicate with people who have messaged you through the website or app, and if they're interested in buying or selling a home, they'll be able to sign up for your services right then and there.

•

Be more efficient than ever before!

You can sync up with your clients by sending them messages directly from within the app once they connect with you from your Facebook page.
Flock
Flock is an app that lets you and your team stay in touch, serving as a great team communication platform for real estate agents. It integrates with other apps and services, so if your agent has an existing platform they're using, they can still take advantage of everything Flock offers. There's also a free version of the service if you don't have the budget for a paid plan—but as with any freemium product, it may not be worth paying for unless there's some sort of specific reason to do so (like needing to host files or collaborate on projects). If you're looking for something more lightweight than Slack but more comprehensive than GroupMe or WhatsApp Groups though, Flock should be high on your list. The free version is limited, but the paid plans are affordable and give you access to everything Flock has to offer.
Trello
Trello is a project management and collaboration platform that can help you organize your team's efforts to streamline communication and ensure everyone is on the same page.
Trello works well for real estate teams because it offers a flexible structure, allowing you to create projects with their own set of tasks, labels, members, and deadlines. You can use Trello to plan out a timeline for upcoming initiatives or track ongoing ones by assigning tasks to different team members. Each task has its own due date so that everyone knows when they're expected back at work on a particular project or assignment. The "card" layout makes it easy for each team member to see what needs to be done next without asking someone directly – just look up! The best part? It's accessible on your computer or mobile device, so you'll always have access no matter where you are in the world (or how many cups of coffee). Trello is free for teams of up to five users. Beyond that, prices start at $5 per month per person.
Microsoft Teams
Microsoft Teams is a popular option for team communication platforms for real estate agents. It creates a workspace where teams can collaborate on projects and share ideas. Teams is a free service that is available for desktop, web, and mobile devices. Teams allows you to chat with other agents in your office or sell leads right from within its interface. You can also use it to plan events and receive real-time updates like when someone sends an email or shares a document. Real Estate agents can set up channels with clients to chat, share documents, and much more. It's also an excellent tool for chatting internally with your other agents in the office as well.
---
Learn about Microsoft Teams alternatives
---
Podio
Podio is a powerful, free-to-use productivity platform. It was founded by software engineer Scott Hansen in 2007 and has been used by over 1 million people since its release. Podio works on desktop computers and mobile devices, allowing you to work from anywhere in the world easily. All you need is an internet connection! Setting up your account is super simple: just create an account on podioapp.com and follow their step-by-step process to select your desired user role (agent or broker). You can then invite other users through email or text message if they don't have a Podio account yet.
Once everyone has joined the platform, they can start using it! The home page will show all projects that have been shared across the entire team—you can see each project's title as well as who created them (for example, "Bob" might have created "Buyer Profile"). To view a project individually, simply click on its name and you'll be taken into that project where all relevant information is clearly listed, including tasks, due dates, and more.
Zoho Projects
Zoho Projects is a task management tool that helps teams manage work and stay on track. You can create tasks, assign them to team members, and track their progress in real-time. If you need help managing your projects, Zoho Projects might be a good option for you.
You can use it to:
•

Create tasks and assign them to team members, so they know what they need to do next.

•

Track the progress of each real estate task throughout its lifecycle from start to finish.
Wrap up: Top Team Communication Platforms for Real Estate Agents
We hope you enjoyed our list of the top ten team communication platforms for real estate agents. We tried to include a wide range of products that could be used by real estate agents and their teams. Some platforms are free, while others require a monthly or annual subscription fee. Each has its own strengths and weaknesses, but we think all of them are worth trying out! Having the right tools for real estate agents can help you stay ahead of the game when it comes to real estate trends.
As always, we would love to hear from you. Did we miss any of your favorite real estate team communication platforms? Let us know on Twitter @Spikenow.
You may also like