The 11 Top Collaboration Tools for Designers in 2022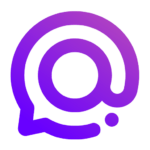 By
Spike Team
,
Updated on March 12, 2023, 7 min read
Updated on Mar 12, 2023

Across every industry, remote workforces and distributed teams are becoming commonplace, which means collaboration tools are an increasingly important part of any business. Nowhere is this truer than in the world of design, where major projects are a culmination of ideas, input and plans from a range of team members and clients.
For designers, it's essential to have tools to communicate with colleagues and clients while avoiding the numerous distractions that could block their creative flow. As such, we've put together a list of the 11 best collaboration tools for designers, wherever you're based and however you like to communicate.
Spike
Spike is an all-in-one collaboration and productivity platform that offers designers and their teams all the tools they need to communicate effectively both internally and externally. Based on your existing email, Spike brings powerful collaboration tools into your inbox, so everything is in one place and you can focus on the flow.
Spike's Online Notes offer a blank canvas to collaborate with your team, where you can add text, images, code, videos, and more. No more switching to a different app to get feedback on the latest design, simply drop it into Spike and chat directly from within the Online Note.
If you need to take the discussion a little more in-depth, jump on a video call without ever leaving your inbox using Spike's Video Meetings. Whether you need to chat one-on-one or as a whole team, Spike's one-click calls make meetings as easy as sending an email. And speaking of emails, they couldn't be simpler than when you're working in Spike. The Priority Inbox delivers the messages you need, when you need them, sending everything else to the "Other" pile – allowing you to focus more on designing and less on decluttering your inbox.
The emails you do need to read are all served up in Spike's Conversational Email format, cutting the clutter and making business communication as simple as an instant messenger, while the baked-in tools like instant templates and simple Schedule Send allow you to deal with emails when it suits you, and focus on design the rest of the time.
For professional teams, Spike starts at just $5 per user, per month, billed annually, and comes with all the features you need from a comprehensive collaboration tool for designers.
Use a complete collaboration tool to work better as a team for your creative designs
It's easy to get lost in your design work, but missing meetings is detrimental to collaborative teamwork and a surefire way to lose clients. Managing your calendar as a designer is key, and Doodle takes the pressure off by offering a fast and easy way to automate scheduling.
Built for both group meetings as well as one-on-ones, Doodle offers a booking page where clients or colleagues can pen in meetings directly on a calendar as well as tools to suggest times to participants. Group polls allow your whole design team to stay on the same page by offering a set of times and seeing what works for everyone.
Starting at $6.95 per user, per month, paid annually, Doodle sets out to solve a single issue and does that well.
InVision
Billed as an "online whiteboard", InVision is a broad productivity and collaboration platform that is based on its numerous integrations. It can be broken down into two main parts: "Freehand," a digital whiteboard for collaboration including Adobe XD, Figma, and Photoshop integrations, and "Spaces," which acts as a hub for information and data sharing.
The information, data, and collaboration tools are, generally speaking, integrations. This means that if you want a video meeting, you have to have Teams or Zoom plugged in, and if you want to display spreadsheets, InVision taps into Google Sheets.
This hub of integrations makes InVision a great collaboration tool for designers who already have a full stack of apps they use. However, for those looking to build their team collaboration or simplify their existing tools, it will likely require too many subscriptions, especially when it comes in at $4 per active user, per month, billed annually, for the pro version.
Prezi
Prezi is the ultimate tool for making presentations more engaging, allowing designers to present concepts to clients or colleagues using motion, zooming, and spatial relationships rather than old-school slides.
Prezi offers three major tools:
•

Prezi Video

Online meeting software with visual presentations in mind

•

Prezi Present

What many people will know the company for, this is their presentation app

•

Prezi Design

An online visual design tool
The business solution (Plus), starts at $12 per month and is a good collaboration tool for designers looking to present their concepts in a more interesting way.
Smartsheet
Smartsheet may look like you've accidentally opened Excel at first, but you'll quickly realize that this is a powerful collaboration app for designers and whole companies. Smartsheet can be used to create and track tasks, manage calendars, share files, and track projects.
In addition to its built-in features, Smartsheet also offers integrations with existing tools for greater flexibility, including apps for graphic design like the Adobe Creative Cloud, which could prove very useful for designers. The Business plan is $25 per user, per month, billed annually, with a minimum of three users.
Slack is a collaboration tool for designers based around simple-to-use IM-style chats. It is a professional messaging platform that allows teams to communicate easily in a single place, as well as incorporate their other tools through Slack's many integrations.
Slack is built around "Channels" which are centralized spaces for communication, as well as offering one-on-one messages, video meetings, and audio-visual messages. There is also the Slack Connect feature which allows you to collaborate with teams at other companies, which could be very beneficial for an outsourced design firm. The Pro account starts at $7.25 per active user, per month, billed annually.
Monday.com
Monday.com is a broad-reaching work management platform for mobile and the web, offering users the ability to organize their time and tasks as well as collaborate within the same platform. It is based on the ability to track projects and workflows, which can be very useful for designers whether working freelance or as part of a firm.
In addition to having tasks and team communication in one place, Monday.com also has integrations with existing productivity and design tools, including the Adobe Creative Cloud. The Basic plan costs $8 per person, per month, paid annually, and doesn't include features like timeline, Gantt, and chart views or integrations and automation, which are limited to a set number of "actions".
Google Drive
Google Drive offers cloud storage and synchronization as well as encompassing the Google Docs Editors office suite, which allows for team collaboration on documents, spreadsheets, and presentations. Any Google user has a limited amount of free storage space but the Business Standard Google Workspace plan offers more space and tools for $12 per user, per month.
In terms of collaboration tools for designers, some type of cloud storage is a must, and Google Drive offers a simple solution that's easy to use and widely accessible to clients and colleagues.
---
Discover More:
How Cloud Computing Benefits Small Businesses Productivity
---
ProofHub
As a designer, it's vital that you stay on top of projects, which can often mean keeping up with dozens of clients, colleagues, and deliverables all at the same time. ProofHub is a centralized spot for you to plan, track, organize and deliver on your projects while collaborating efficiently.
The project planning takes many forms from simple tables to Kanban boards, while the collaboration tools are built with designers in mind, including features such as proof-ready documents with markup tools, chats, announcements, and more.
Unlike other collaboration tools for designers, ProofHub doesn't work on a per-user model. Instead, they offer the Essential package for $45 per month for unlimited users across 40 projects, and the Ultimate Control package for $89 per month, which offers unlimited users across unlimited projects, both billed annually.
Pics.io
Pics.io is a centralized asset library to store all of your digital assets in a single location. This allows designers to keep their work organized and accessible, as well as boost collaboration through internal permission management, built-in chats for feedback, simple sharing options, and various integrations with commonly-used tools such as Adobe software.
Pics.io is designed to sit on top of Google Drive, so you can utilize Google's storage capacity, but can also be used externally. They offer a tiered pricing system that starts with a relatively limited Pay-as-you-go package from $18 per user, per month.
Dropbox
Another cloud storage solution, Dropbox offers secure storage with a robust filing system. The ability to integrate Dropbox directly into your desktop as well as via mobile apps and the web makes it a great collaboration tool for designers working across multiple platforms.
It's one of the oldest consumer cloud storage solutions on the market, making it a trustworthy name among clients and colleagues, and offers a variety of plans. They offer a solo-worker plan that might be great for freelance designers, starting at $16.58 per month, billed annually, while the business plans start at $15 per user, per month, billed annually.
---
Team collaboration – Use case:
"The simple and intuitive approach of Spike's conversational email lets us run and understand tasks easily. Once horrifying email threads are now short and focused conversations. We're actually addicted to it now!"
Read more about Max Shcherbakov, the co-founder and CEO of Hooligans, that uses Spike as a unified collaboration tool.
---
Collaboration is key for modern business and these top eleven collaboration tools for designers can make it simple and easy for any creative firm or freelancer. From cloud storage to online chat, and comprehensive all-in-one productivity suites, these tools will help keep you in the loop so you can focus on design.
You may also like