The Most Important Tools for SMB Collaboration and Where to Find Them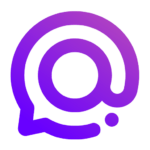 By
Spike Team
,
Updated on November 22, 2022, 9 min read
One of the weakest areas that many small businesses face is team collaboration. Even for a team of five, having top-notch and easy-to-use collaboration tools can make the difference in a business succeeding or failing.
Finding a single solution is hard, considering that the modern working environment requires mobility, seamless sync, and cross-device access. Small businesses need a portfolio of tools that can handle everything from file editing to flawless communication to project management. So, what are the most important tools for effective SMB collaboration, and which software solutions provide them?
Important Tools
File Editing Tools
File editing and collaborative notes are vital for modern SMBs as they allow teams to work together remotely. They should include the ability to access files on any device (iOS, Android, Mac, PC), work in different formats (text, images, video, etc.), and of course, offer the ability for multiple people to collaborate on a document simultaneously.
Messaging Tools
You can't have collaboration without communication, which is why messaging tools should be one of the major considerations for any SMB. Modern platforms should include various messaging mediums such as email, IMs, voice messages, video calls, and more.
Cloud Storage Services
Cloud storage enables teams to access all their work from anywhere with an internet connection, which, these days, if you have a smartphone, is practically everywhere. What's more, cloud storage allows for greater transparency and collaboration on projects and tasks while also maintaining a backup.
---
Discover More:
How Cloud Computing Benefits Small Businesses Productivity
---
Project Management Tools
Having an overall idea of what is being worked on is vital for the smooth running of any SMB, which is why project management tools are a must-have. They allow your team to stay on track and accomplish company, project, and personal goals.
Calendar Tools
Having a reliable calendar with features to help you get to your meetings on time and get a bird's eye view of your schedule is key for SMBs. In addition, employees are likely to have multiple calendars, so a tool that consolidates them into a single view will help balance professional and personal appointments in the same app.
Now that you know the tools to look for, let's explore the solutions that could work for your SMB.
The Best File Editing Tools For Small Businesses
Google Workspace
Google has been the go-to place for collaborative file editing for many people for a long time, with its range of online office tools: Docs, Sheets, and Slides. These have replaced more traditional office software for many SMBs, partly because of the collaborative aspect and partly for their seamless integration with other Google products.
Dropbox Paper
An extension of Dropbox's cloud storage services, Paper is an online document that allows for real-time collaboration, along with tasks, to-do lists, and more. Dropbox Paper stems from the company's acquisition of Hackpad in 2014 and has been available to Dropbox clients since 2017.
Spike Notes
Spike offers a collaborative Notes tool that seamlessly integrates with your email and syncs to all your devices. Spike Notes can help capture everything from your office supply list, to your team meeting notes and everything in between. Spike Notes supports plain text, images, code, and videos. It will let you attach all your files, add to-dos, and set reminders for easy project management.
Evernote
Unlike Google and Dropbox, online documents are Evernote's primary focus. It allows for personal and collaborative notes using a variety of media to suit your team's workflow. It is available on all major platforms as well as on the web, making it accessible for most teams.
The Best Messaging Applications for Small Businesses
Spike
Spike has pioneered the model of conversational email. With Spike, you can quickly process all of your messages in a single Inbox. Spike lets you snooze items, schedule messages to go out later, attach files, add a doodle response, and more.
Additionally, Spike now offers Voice Messages for when you need to get across more complex ideas, or those that will require a bit more back and forth discussion.
Slack
Slack is one of the most well-known business chat apps on the market and offers a single service very well: threaded communication. It is great for fast-paced environments but requires third-party plugins to extend functionality.
Microsoft Teams
Teams is part of the Microsoft 360 package and offers video conferencing and chat functionality. Teams ties in well with Microsoft's other products, such as Outlook, Word, etc., so it is a good option for those already heavily invested in the Microsoft ecosystem.
Zoom
Zoom is primarily a video conferencing service, but also offers a broader multi-media communication platform through in-call chat, screen sharing, and more. Using Zoom's chat features could be a good option if your SMB is already considering it as a video meeting platform.
Best Cloud Storage Services for Small Businesses
Mega
Mega is a New Zealand-based cloud storage and file hosting service with a focus on privacy, offering end-to-end encryption with keys controlled by you. Mega offers synchronization between desktop operating systems (Mac, Windows, and Linux) and mobile apps (Android and iOS). What's more, they also offer a command-line tool for desktops (which is great news for those Linux minimalists out there).
Box
Box offers a similar cloud storage service to other competitors, but really shines for their focus on permission-sharing within, and more importantly, outside of your organization. This allows for easy collaboration between teams, clients, and customers. Box also offers integrations with more than 1,500 other apps, meaning it can be slotted into your existing tech stack.
Google Drive
The clear choice for those SMBs already using Google tools, Google Drive offers simple cloud storage for multiple file types. It is fast and integrates well with other Google tools, but can be a little tricky to navigate shared vs personal files if you aren't used to it, with often complicated permissions. This only gets worse if anyone inside or outside your organization has multiple Google accounts – say, one for work and another for personal communication.
Best Project Management Tools for Small Businesses
Spike
Spike brings together the various features you need for a successful project management tool. Primarily, SMBS will use interactive Tasks, which allow teams to monitor projects with live progress updates and notifications within their Inbox. Spike also offers To-Do Lists that can be collaborated on in real-time with a detailed edit history and multimedia options. It's project management simplified, and all from right within your Inbox.
Trello
Trello is a Kanban-style list-making application that allows teams to track tasks within a project across various custom boards. Each task is a "card" that can be moved across boards for a workflow that suits the SMB. It is a highly visual project management tool with the ability to automate frequent actions and more.
Asana
Asana is an extremely comprehensive project management application but can be intimidating for teams that have never used it. Projects, tasks, and individual actions can be tracked and assigned within the platform, which offers various views (calendar, etc) depending on your team's workflow and preferences.
Wrike
Wrike allows for detailed task creation and allocation across an SMB and has customization at its core. With Gantt charts, Kanban boards, custom request forms, dashboards and workflows, Wrike can be adapted to any team's needs. It is also highly scalable making it an interesting option for teams on a fast growth path.
Best Calendar Software for Small Businesses
Spike
Once you get signed into the Spike app with all of your work and personal emails, you'll be able to see all of the events from all of your calendars in a single location. If your job requires you to take an out-of-town event, you'll be able to see how the unexpected travel will impact personal circumstances like ball games or dance recitals. If you suddenly need to attend your child's school to meet with a teacher, you can quickly see a list of all of your work meetings to know what needs to be rescheduled.
Microsoft Outlook
Outlook is part of the old guard of calendar software providers and is rolled into the email client that many businesses already use. It offers the basic features you would expect from calendar software without the need for any more advanced functionality and is a sensible choice for those already using Microsoft Outlook emails.
Calendly
Calendly's primary offering is scheduling, and integrates with existing calendars (such as Gmail, iCloud, Microsoft 365, etc), and automates bookings, reminders, and follow-ups according to your availability. It is used to plan and arrange meetings rather than keep you on top of existing commitments, for which you will need another calendar.
The Most Important Tools for SMB Collaboration: Starting Your Search
Finding the right collaboration tool for your SMB will require some research, but keeping in mind these key features will put you ahead of the game:
File editing
Messaging
Cloud Storage
Project Management
Calendar
You'll want to find a tool that's built for teams, supports email, has options for video meetings, works across all your devices (including Android), and includes robust collaboration tools.
Updated On 11/29/2021
FAQS About SMB Collaboration Tools
There are loads of tools to consider when getting collaboration software for your SMB, but some of the key ones to look for are: 
File editing (real-time access for multiple team members)

Messaging (email, chat, and voice)

Cloud Storage integration

Project Management features such as tasks and to-do lists

Calendar management (consolidation and automation) 
Why choose? Spike offers the power and familiarity of email with the simplicity of instant messaging. Each type of message has its place, so find a collaborative tool that incorporates both with the click of a button. 
A reliable calendar helps team members get to meetings on time, have a bird's eye view of project and company schedules, and generally manage their time, making it a key tool for SMBs. It's important to look for a tool that allows you to consolidate multiple calendars into a single place. 
You may also like