What is a Work OS and How to Choose the Right One?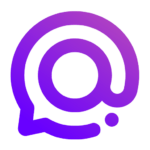 By
Spike Team
,
Updated on March 23, 2023, 7 min read
As the world of work shifts towards digital communication, remote roles, and dispersed teams, the old ways of staying on top of your company comms and running a smooth business are gone. Instead, what you need now is a system that's as up-to-date as you are, which is why so many companies are opting for work operating systems.
What Exactly is a Work OS?
Just as the operating system on a computer is the underlying software that allows you to run other tasks, a work OS is the underlying common software of your company, allowing each member of your team to carry out their tasks efficiently and on common ground.
Work operating systems (Work OS) are cloud-based software platforms that act as a common digital space for your company. Work operating systems are multi-functional, containing a range of tools that allow your team to work productively on any project. That said, what are some of the tools or features that a good work OS should have?
We're going to take a look at some of the must-have features for the best work operating systems before exploring why you should be using one and how to choose the best OS for your team.
Must-have Features of a Work OS
While the exact specs you need for your work OS depend on your company, there are a few must-have features to look out for. We've put together the top 7 features that you'll find in the best work OS.
1. Integration With Apps and Data Sources
The ability to integrate a work OS with other apps and information sources is invaluable since it enables individuals or departments to continue using more specific tools while treating the OS as a collaborative hub.
For example, having the ability to add multiple different calendars from differing providers to a single calendar in your work OS allows each individual team member to use their preferred digital calendar while also retaining a centralized calendar system.
2. Automation
Automation removes repetitive (and boring!) tasks from your team's to-do list, freeing them up to focus on what's important. The rule of thumb for a work OS is: The more automation, the better.
For example, having your email filtering automated to prioritize your communication and work will save you time, energy, and money that would otherwise have been wasted on app receipts and newsletters.
3. Data Visualizations
Many of the most important decisions in a company are driven by data, so it's vital to have a way to present it clearly. Data visualizations include everything from automated reporting on a dashboard to collaborative spaces to track a project's process.
4. Permission and Supervision
Managing a team doesn't end when you enter the digital realm and having the tools to do so as part of your work OS is vital. This will most commonly involve the ability to set permissions for different employees by, for example, creating departmental or project-based groups.
5. Communication
One of the most vital elements of any work operating system is communication. The ability for the OS to act as a multi-faceted communication tool between individuals, departments, and those outside the organization, such as clients or partners, is vital.
The communication channels offered should be as numerous as possible since different forms of communication are appropriate for different situations. As standard, this should include an email client as well as video meetings and voice calls.
6. Progress Tracking
The ability to know how any project or task is progressing is key to staying on top of work. It also gives practical feedback about variables such as workload or deadlines to help you better structure tasks in the future.
For example, you can find dedicated trackable tasks with live updates and notifications to follow a task from creation to completion.
7. Fits the Entire Organization
The best work OS offerings are those suitable for an entire company, or more accurately, for every individual within a company. The OS should be available on any platform, such as Windows, Mac, Android, and browser-based, for the widest possible availability. It should also be flexible enough that it can be used by every department – from code reviews by developers to customer outreach by the sales team.
Why you Should use a Work OS
Now you know what to look for in a work OS, let's talk about why you should be using one at your organization.
A Work OS Encourages a Fast and Dynamic Work Environment
A centralized digital space where information and communication can be shared quickly and simply across your company makes for a more streamlined, fast, and dynamic work environment.
---
Related: Team Dynamics: The Key to Effective Teamwork
---

A good work OS enables both efficient independent work as well as seamless collaboration.
Centralizes Data in one Easy to Access Place
The best OS for office work also lets team members get what they need when they need it. Rather than having a bunch of tools across a dozen apps, a work OS centralizes everything for a more productive workflow. No more context switching, just efficient work.
Flawless Communication
With a centralized work OS that offers numerous communications channels, you can improve the way your team connects. A good work operating system brings together otherwise disparate communication threads, whether written correspondance, video calls, voice messages, phone calls, or even comments in shared documents.
By bringing them all onto one platform, work communication can become clearer, more contextualized, and ultimately more productive.
Transparency
Having tools, data, and communication on a centralized work OS brings a level of transparency that is otherwise hard to achieve with digital teams. From clearly seeing how projects are progressing to a collation of comments on shared notes to explore contributions.
How to Choose the Right Operating System for Your Organization
Work operating systems aren't sector-specific and need to work across any department that needs to use one. As such, the best work OS options out there tend to pool tools and information together rather than replacing the basic building blocks, such as your email provider.
Therefore, to find the right work OS for your business, you need to figure out:
•

What your company already uses for communication, workflows, etc. Once you know this, you'll be able to establish how a new OS would fit into your business.

•

How easy is an OS to set up? If you don't need certain features, be careful not to get an overpowered OS that ends up wasting time to implement tools you don't need.

•

Will the OS improve your systems? If you're finding yourself wasting time, energy, and resources switching apps and tools, centralizing with a work OS is likely to improve your system.

•

What different members of your team need. Talk to your team members and different departments. They will know what they need (and don't), which will help you make your decision.
Why Spike Could be an Option for Your Business
If you're looking to bring your systems together into a more comprehensive, centralized work OS, then consider Spike. Spike offers a simple to use, powerful productivity system that can be implemented company-wide across any number of departments, teams, and users.
Spike offers a variety of communication channels built right in, including:
•

•

Priority Inbox

Automate your inbox by letting Spike deliver only what you need to your main Priority Inbox, sending everything else to "other" to deal with on your schedule.

•

Video Meetings

Start or join a meeting with a single click right from your Inbox.

•

Voice Messages

Record and share audio messages right from within your Inbox.
Not only this, but Spike can help you manage projects with interactive Tasks and To-Do Lists, letting you easily monitor your progress or scratch out your daily to-dos. For advanced collaborative work OS, Spike has built-in Groups, allowing teams to come together and Online Notes, where you can capture everything from text to images, code, and more.
Spike's Calendar gives users the ability to bring all their other calendars into a single place, whether they're Google, Outlook, Apple, or others. What's more, with great File Management and Super Search allowing you to find whatever you need without ever opening an email, Spike offers innovative ways to make data accessible.
Summary
The modern work environment requires modern tools, and the one that brings them all together is your work OS. When trying to figure out the best work OS for your office, keep in mind our seven features to look out for:
•

Integration with other tools (like your calendar)

•

•

•

•

Streamlined communication

•

•

Company-wide adoption possibilities
From there, think about how each work OS suits your needs and ensures it won't be more of a hindrance than a help. And, of course, check out Spike to see how you and your team can start boosting your work today.
For more information on the largest in work technology and tips and tricks to keep you and your company productive, check out the Spike Blog. If you have your own tips or techniques for managing a work OS, let us know by tweeting @SpikeNowHQ.
You may also like