The Best Productivity Apps on iOS Exclusively (and a few for Mac too!)
By
Spike Team
,
July 21, 2019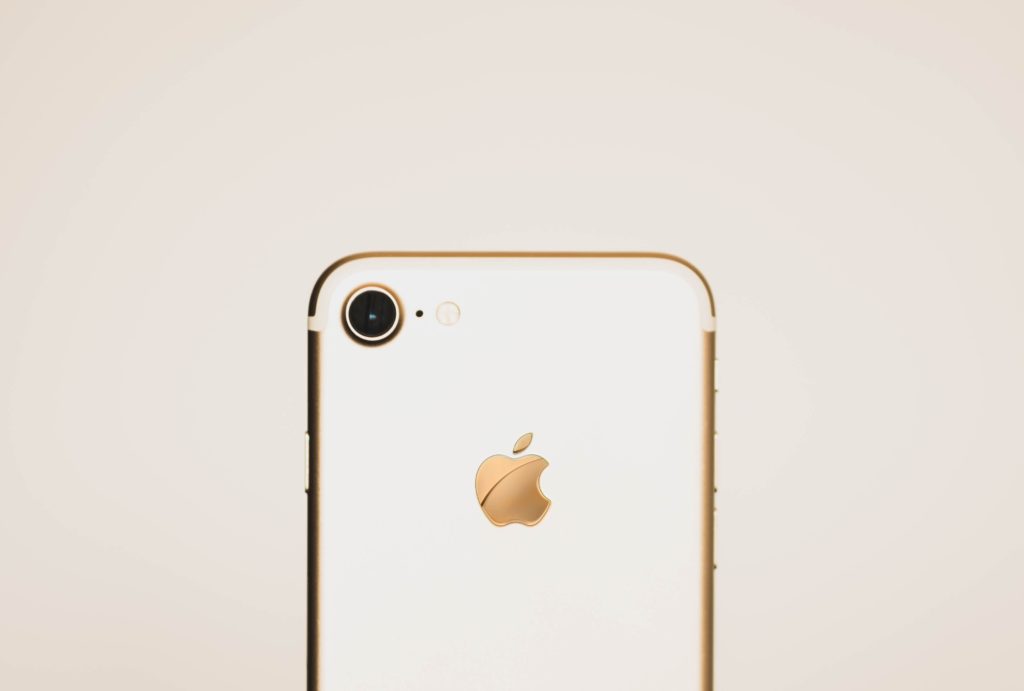 When the iPhone hit the shelves way back in 2007, there was nothing quite like it. Its smooth lines and slick graphics brought Apple's award-winning design to the masses, and while it wasn't the first smartphone available in stores, it was definitely the most desirable.
However, it wasn't until a year later that the true potential of the iPhone was unlocked. And it was all contained in a handy little app. In 2008, the Apple AppStore was made available to iOS users, opening up a whole new world of possibility. Now, your iPhone was a pocket-sized computer capable of the most amazing things.
Today, of course, the AppStore is bursting with fantastic apps that are built to make your life easier, improve productivity, or just help you waste a little time while you're waiting for friends. Here we take a look at a few of the best productivity apps for iOS that are exclusively available on iPhone, iPad, and the iPad Pro.
Bear
Bear is a beautifully designed note-taking app for iPhone, iPad and Mac. If you want to take notes on the go, then it's a great choice, combining to do lists, a wealth of editing and exporting options, plus the ability to share notes across all of your devices instantly.
It's also among the best iOS productivity apps for software engineers, with an advanced markup editor that supports more than 20 programming languages. Finally, its smart data recognition functionality and cross-note links help you to build up a body of work for any project. This ensures that notes are never lost or forgotten, and you can easily follow your train of thought even if your they are little more than hastily written scribbles.
Timepage
If you're a sucker for Apple's sophisticated design, then you've probably already heard of Moleskine. The Italian brand manufactures sleek and stylish notebooks, planners, and schedules for everyone who still loves to use a pen. However, they've have now also branched out into the digital world with Timepage—and this smartest of smart calendars is one of the best time management apps for iPhone and iPad.
Designed to continue Moleskine's minimalist aesthetic, Timepage combines events, maps, and contacts with intuitive split-screen features for managing two apps at the same time, alongside double view options so you can simultaneously manage your day and your week or month. It integrates directly with your existing calendars too, so setting up is quick and simple.
OmniFocus
OmniFocus is available on Mac and iOS platforms, with web browser functionality for when you don't have your devices to hand. It's based on David Allen's GTD (Getting Things Done) philosophy and mirrors the structure and system of this approach as closely as possible, essentially combining an extremely powerful to-do list and project manager together in a single app.
It allows you to add Actions which serve as individual tasks, build Projects from those Actions and add tags, plan your days with Perspectives that allow an efficient overview of your to-do lists, and set custom reminders for project reviews. Notifications, device syncing, and full Siri support round off the feature list and ensure OmniFocus is among the best productivity apps iOS and Mac available today.
Duet
If, like many people, you own a Mac, and iPad, and an iPhone, then syncing them together is one of the great joys of Apple's advanced operating systems. However, when it comes to screen sharing, Apple never thought about your devices playing nicely together. it's a shame to let all that screen real estate go to waste while you're using your Mac, so why not open the Duet app and connect your iPad (or even iPhone) to be used as a second screen.
You can choose to mirror your screen or extend it, just like you would with any second monitor, and it's the best iPad productivity app currently around for anyone who needs more screen space. Hook up your MacBook and iPad for two screens on the road or use it in conjunction with your iMac while at home to, say, manage your email or calendar on one screen and work on the other.
Productive
Productive is all about encouraging good habits and pushing you to achieve your daily goals. Build a routine of things you want to achieve throughout your day; schedule habits by morning, afternoon or evening; track your wins and keep motivation high with rewarding chains that push you to maintain your streaks. It's simple to use and is sure to keep you on track—however distracting your day.
This handy little app sends you notification reminders when you've scheduled an activity. You can add notes to each completed activity and get week by week summaries of your progress. It's ideal for all the little things you need to remember that don't necessarily require a project planner. It also helps you focus on the now by automating smaller tasks, so you don't have to keep them at the front of your mind all the time.
Spike
Ok, we're definitely cheating a bit here since Spike is available on ALL your favorite platforms. That's iOS, Mac, Android, Windows, and web browsers. However, Spike really rocks the iOS platform, and it's definitely among the best productivity apps for iPhone, iPad, and Mac.
Spike combines the best of both email and instant messenger (plus a wealth of other useful productivity tools) together in a single app to ensure you can manage everything from your daily communications to your calendar. We've ditched the useless headers and footers, trashed the long and boring threads and created something more conversational. We call it Conversational Email, and it's going to revolutionize the way you communicate with colleagues, clients and your friends.
💡 If you're more an Android than iPhone fan, don't worry, we've got you covered. Check out our recommendations for the best Android apps to boost your productivity and leave all those iOS users in your wake!  Don't forget to check out the Spike blog for terrific tips & tricks, great guides, and amazing advice on all the topics important to you.