5 Common Fears About Working From Home, Busted
By
Spike Team
,
May 26, 2020
For those who haven't tried it before, working from home occupies this abstract, slightly daunting, world. Sure, it's fun to work in your PJs all day and eat Pop-Tarts on tap without judgment. But what about loneliness? And don't you struggle to focus?
The truth is, working from home is a lot easier and more efficient than people like to make out. You just need the right tools to ease you in (that's us at Spike ?).
With the spread of Coronavirus forcing record numbers of employees to make the transition, here are some common myths, dissected – and the Spike hacks that'll keep you on track:
"I'll Get So Distracted"
Photo by Chris Adamus on Unsplash
You may indeed – but not in the way that you think. When you work from home, your biggest enemy is not that washing pile or free cable TV: it's online.
You're under pressure to be present and alert in a way that makes up for your lack of physical presence. And this means you may well spend your entire working day firing off messages in Slack or Asana, without actually *doing* anything.
These messaging apps are attention drains, and all the more so if you have three running at once. It takes a lot of energy just to switch between platforms: and every time you try to settle down, a notification is there to throw you off course. This happens without you even being aware of it, because the instant alerts are so addictive.
The solution? Ditch the different apps you use and focus everything in one place. With Spike, you can run all your messages, video calls, file sharing, group chats and more from your inbox. This means you can collaborate seamlessly, without breaking focus or flow.
"Who Will Be My Office Buddy?"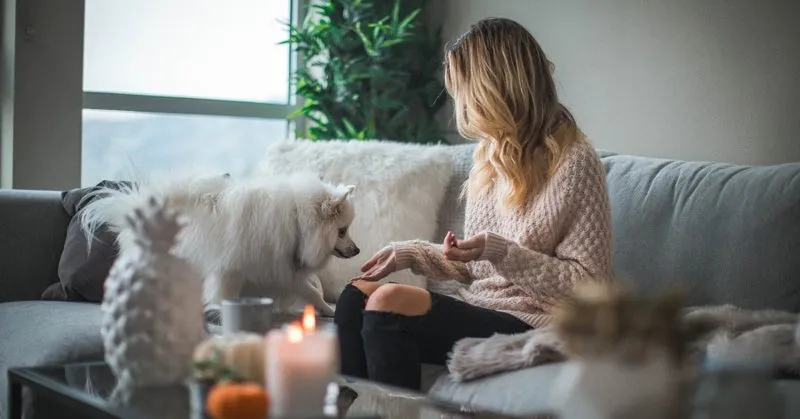 Photo by Roberto Nickson on Unsplash
Working from home can be a lonely business, but not if you play your cards right.
Start by building up a strong support network. You may already have this, in the form of a permanent team you work with – great. If not, make an effort to find your people through networking, or joining a local coworking space.
Then, stay tuned with your crew throughout the day. Just because you're working from home, it doesn't mean you can't have fun. Spike transforms your email into an easy real-time chat format, so it's never been easier to share jokes and banter – just as you might do in the kitchen area at work.
With conversational email, you can follow the flow of an instant and natural conversation, using doodles, GIFs or voice notes to keep the energy up. It's the next best thing to being together in person.
"I'll Be Completely Out the Loop"
Photo by Jae Park on Unsplash
Actually, you may well be *more* in the loop than you would be in the office. When you're based in a formal work environment, it's easy to get complacent about communication. You assume you will know about an upcoming project deadline, or a new company policy, because – well, you're right there in person.
Working from home forces you to be more organized in your approach. Spike syncs all your email and calendar accounts into one place – your inbox – so it's easier to keep pace with what's going on.
With Priority Inbox, your most important conversations appear at the top of your feed, so you never miss a task or deadline again. You can enhance this process by manually pinning emails to the top of your inbox, or snoozing messages with a reminder to deal with them at a set point when you have more time.
In addition, Spike strips your inbox of clutter, for a clean, bloat-free inbox, with real-time awareness to help you stay on track with work developments.
All this hands you full control of your communication and projects. There's no need to rifle through long, bulky email threads, or chase info spread across different apps. Instead, you can see at a glance what you need to do at any one point, just by checking your inbox.
"Any Issue Will Be on Me and Me Alone"
Photo by Inside Weather on Unsplash
Social contact is one thing. But when you work from home, you may also feel isolated when it comes to broader work support issues. What happens when your computer freezes? Or you need a group to brainstorm ideas with?
This is where Spike steps in, making collaboration the easiest and most natural skill there ever was.
With Spike Groups, you can set up chat groups for one to one-hundred people or more, and get real-time updates on people's thoughts and feedback. You can also see, in real-time, when someone has read your message, and when they're in the process of responding.
This keeps the conversation moving, but it also harnesses a profound sense of connection between you and the people around you. You will never feel alone because you are SO connected.
And you're connected via email: a universal tool that almost everyone has access to. You don't need everyone to be a Spike user in order for it to work for everyone, so unlike other messaging apps, there are no walls between you and the wider world.
"But… How Will I Ever Switch Off?"
Photo by Artem Beliaikin on Unsplash
Work and life have a tendency to blur, and all the more so when you're working from home. How can you expect to crash on the sofa come 8 pm when you're surrounded by reminders of work?
Spike has a simple solution here: one that returns us to the concept of a centralized hub. When you run every part of your life, from work tasks to personal admin, from your inbox–you cut down the need for diversions.
By bringing together all your appointments and tasks into one calendar and one email feed, nothing will get confused. You will see in an instant if your dentist appointment clashes with a 3 pm conference call, or whether to prioritize your boiler fix over tomorrow's presentation prep.
Work and personal commitments will overlap, but that's fine because they do anyway – you'll spend a lot more energy trying to separate them than you will if you just let them merge.
Crucially, by focusing everything you need to do in your inbox, without the distraction of other apps, you'll get work done faster. And that means more time to switch off and play as you please.
Are you working from home right now? Let us know what realities you've come up against – the highs and the lows – by tweeting @SpikeNowHQ, or browse our blog for more tips on staying productive and focused.