Writing a Killer Email Subject Line to Grab Attention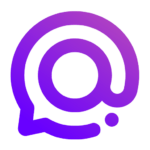 By
Spike Team
,
Updated on May 18, 2020, 4 min read
It's the first thing anyone sees when they receive an email, but it's amazing how often it's forgotten. It can grab your recipient's attention and encourage them to read on, or it can be an instant red flag that gets your email sent straight to the spam folder. It's usually short and succinct but, surprisingly, the only limit on the number of characters is truncated by your email provider. It can be funny, serious, intriguing, inspiring, or just plain factual. We are of course, talking about the humble email subject line, and if you didn't get it already, it's an important component of any good email.
The thing about the best email subject lines is that they ensure your message gets opened and read—which is important for almost any reason you can think of. Whether it's an application for your dream job or a sales email that you've written and sent a thousand times, nailing a good subject line can make or break your request. But how do you go about writing email subject lines that work? And how do you make sure that you always grab the attention of your recipient even if your message is….well…..a bit boring? Relax. We're here to guide you through so you can compose a killer email subject line each and every time.
Write Your Email Subject Line First. Edit at the End.
One of the biggest email faux pas' is forgetting your email subject line entirely, so it's always good to write it before you start your message – just in case! However, when summing up the contents of your message in just a few short characters, it can be useful to refer to the message in its entirety, allowing you to easily identify the most important information and condense it into a short and snappy subject line. In the worst-case scenario, if you forget to edit your subject line, you'll have a perfectly serviceable example already filled in. However, getting into the habit of editing your subject line after you have completed your message will give you the best chance to optimize the finer points.
Put Your Most Important Information at the Beginning
Depending on the particular email provider, longer email subject lines may be cut off once they reach your recipients' inbox. Add to this the fact that around 50% of all email is now read on mobile devices, and there's a good chance that only around 30 characters is all you have to play with. Keeping this in mind, it's important that the most important information you need to convey is placed at the beginning.
Focus on Formatting but Stay Away from ALL CAPS
Photo by Jelleke Vanooteghem on Unsplash
Using careful formatting within your email subject line can make a huge difference to its impact. You can break up your subject line using any standard punctuation to draw focus to specific information and draw in the recipient. Hyphens (-), en dash (–), and em dash (­­­—) work particularly well, but colons and commas can also be useful. Use exclamation points sparingly as they can come across as a little spammy. The same goes for all caps. After all, no one wants to open their inbox to a digital shouting match first thing on a Monday morning.
Use the Right Keywords
Writing catchy email subject lines is one thing but making it practicable and ensuring your message easy to find is also very important. If your email is heading to a very busy inbox (and let's face it, they all are), then using keywords is a great way to start building an email subject line that works. Once it's buried under thousands of other emails, the recipient will easily recall the subject of your message, but perhaps not using clearly defined keywords will make sure it's quick and simple to find later on.
Bring Added Value
Photo by Clark Tibbs on Unsplash
When writing your email subject line, you should never just copy/paste information from the body of your message. Adding value to your subject line is a great way to support the content of your message and grab someone's attention. Call-to-action messages can be useful, urging the recipient to take the next step. Personalizing your subject line with the recipient's name, position, or company can also be a good idea depending on the reason for your email.
Try a Subject Line Tester
Today, there's plenty of useful apps out there that can help you test your subject lines and improve open rates. Simply add your subject line and you'll receive a score based on its readability. Automizy is an excellent example, using an AI to measure your email subject line against millions of others. It will also offer a few subject line templates for you to optimize your creation further. It's quick, simple, and super useful.
Writing catchy email subject lines is a great way to grab the attention of your recipients. However, once you've got a foot in the door, there's a more streamlined way to communicate and really connect. Spike's 21st-century approach to email has got everything you're looking for. Useless headers and stuffy signatures are a thing of the past, and real-time email awareness makes your communications responsive and intuitive. Download today and discover the future of email for yourself.
You may also like