How to set Spike as my default on Mac?
Open the "Mail" application in Mac OS X.
Pull down the "Mail" menu and choose "Preferences"
Go to the "General" tab
Look for "Default email reader" and click on the menu to pull down other mail app options and choose Spike.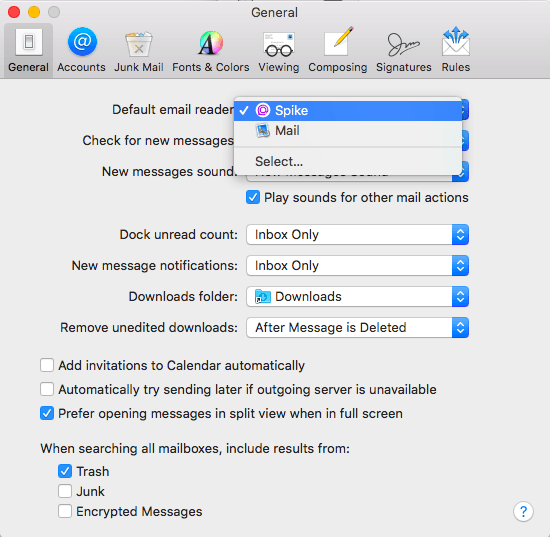 *If the mail app you want to use is not shown in this list choose "Select" to browse the /Applications/ folder and select one manually.