How to Start a Small Business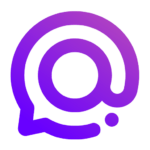 By
Spike Team
,
Updated on March 30, 2023, 8 min read
Starting a small business can be an incredibly rewarding experience, both personally and financially. However, it's not always easy to start, especially if you don't know where to begin. In this blog post, we'll outline the steps you need to take to start your own small business. We'll also provide some helpful tips and resources to make the process easier for you. So, if you're thinking about starting a small business, read on!

1. Find a Business Idea
The first step to starting a small business is finding a business idea. This could be something you're passionate about, or it could be a service or product you can offer that meets a demand in your community. Once you've found your business idea, the next step is planning and building your business. This will involve research, creating a business plan, and getting financing. Once you've done all of this, you can start working on making your business a reality.
2. Create a Business Plan
A business plan is a formal document that outlines the goals and objectives of your business. It also provides a roadmap for how you will achieve those goals. Your business plan should include an executive summary, company overview, market analysis, product or service line, marketing and sales strategy, financial projections, and a management team.
Creating a business plan can seem daunting, but it doesn't have to be. Just start with a basic outline and flesh it out as you go. You can always revise and update your business plan as your business grows and changes.
Several resources are available to help you create a business plan, including online templates and software programs. Once you have a business plan, starting your small business will be much easier.
3. Finance Your Business
You will need to finance your business to get it off the ground. This can be done through various means, such as taking out a loan, investing your own money, or finding investors. Once you have the necessary funds, you can then start working on setting up your business.
4. Choose Your Business Structure
There are several different business structures to choose from, each with its advantages and disadvantages. The most common business structures are sole proprietorships, partnerships, limited liability companies (LLCs), and corporations. You will need to decide which business structure is right for you based on several factors, including the nature of your business, the amount of capital you invest, and your liability preferences. Once you have chosen your business structure, you must obtain the necessary licenses and permits to operate your business.
5. Choose Your Business Name
If you're ready to start your own business, the first step is to choose a name. This may seem small, but it's one of the most critical steps in starting a business. Your business name is how customers will identify you, so it's important to choose something that is both catchy and easy to remember.
6. File Registration Documents
After you have chosen the structure of your business, you will need to file the appropriate registration documents with the state government. This usually includes filing for a business license and registering your business name. You may also need to file for other licenses and permits, depending on the type of business you are starting. Once you have registered your business, you can start operating legally.
7. Apply for EIN or Tax ID
A federal tax identification number, also known as an employer identification number (EIN), is a nine-digit number that the Internal Revenue Service (IRS) assigns to businesses for tax filing and reporting purposes.
You can apply for an EIN online, by fax, or by mail. Applying for an EIN is a free service offered by the IRS.
You need an EIN if you are a sole proprietor who files any of the following tax returns: employment, excise, alcohol, tobacco, and firearms. You also need an EIN if you are a partnership, corporation, estate, trust, or other entity that files any of the following tax returns: income, employment, excise, or alcohol, tobacco, and firearms.
If you are a sole proprietor with no employees and don't file tax returns for any of the above-mentioned items, you don't need an EIN. You can use your Social Security number instead.
---
Discover More:
---
8. Open a Small Business Bank Account
Opening a business bank account is an important step to starting your own small business. A business bank account will help you keep track of your expenses and income and help you build up your business credit. You can open a business account with most major banks, and many online-only business banks offer great rates and features for small businesses. When choosing a bank for your small business, compare fees, minimum balance requirements, and other features to find the best account for your needs.
9. Obtain Any Necessary Licenses or Permits
If you're starting a small business, you'll need to obtain any necessary licenses or permits. Depending on your business type, this could include a business license, a food handler's permit, or a retail permit. Check with your local city or county office to find out what licenses and permits you may need. Once you have all the necessary documentation, you'll be ready to start your small business.
10. Market Your Business
The last step to starting your own small business is to market your business. This can be done in various ways, including online marketing, print marketing, and word-of-mouth advertising. Marketing your business will help you reach your target audience and let them know what products or services you offer. It is important to have a well-thought-out marketing plan before you begin advertising your business. This will ensure that you reach your target market and make the most of your marketing budget.
Easily manage instant communication and marketing operations for your business with a complete communication platform
Conclusion
If you're feeling motivated to start your own small business after reading this post, we applaud you! It's not an easy journey, but it can be incredibly rewarding. We hope the 10 steps we outlined will help make the process less daunting. Before you start, do your research and plan everything out as best as possible. And most importantly, don't be afraid to ask for help when you need it – plenty of resources are available to entrepreneurs just starting out. Good luck with your new adventure!
FAQs
It costs money to start a business, and there is no getting around that. The amount of money you will need to get started depends on the type of business you want to open. For example, a service-based business will require less startup capital than a manufacturing company. Plan to have enough money to cover your expenses for at least the first six months of business operation. In addition to the money you'll need to get started, it's also important to factor in the ongoing costs of running a business. These costs include rent, utilities, employee salaries, and marketing expenses. By knowing what your costs will be, you can better plan for the financial success of your business.
There are many types of small businesses, each with its unique characteristics. The most common type of small business is the sole proprietorship, owned and operated by a single individual. Partnerships, corporations, and limited liability companies (LLCs) are also popular choices for small businesses. Each type of business has its Pros and Cons, so it's important to choose the right one for your needs.
There's no one answer to this question – it depends on what type of business you want to start and what your goals are. If you're looking to start a small, local business, you probably don't need a formal business degree. However, a business degree can be very helpful if you're aiming to start a large corporation or want to increase your chances of success. Ultimately, it's up to you to decide whether or not a business degree is right for you and your business goals.
You may also like