From Communication Chaos to Clarity: Introducing Spike for Teams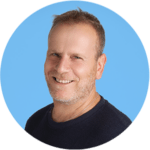 By
Dvir Ben Aroya
,
Updated on September 13, 2023, 4 min read
Since our journey began as a highly-rated email app in 2018, we've learned a lot about how teams collaborate, communicate, and deliver value for their customers.

Spike for Teams is the beginning of the next phase of our journey to streamline how teams work together. Here's what we know:

According to a recent survey, 91% of businesses use at least two messaging apps to communicate and collaborate with their colleagues, clients, vendors, and partners, resulting in communication silos.

The issue of scattered communication sources is all too familiar. We all experience the problem of not knowing where all our communication is coming from. Was it Facebook Messenger? Slack? Gmail? iMessage? WhatsApp? The constant switch between apps creates "communication chaos", leading to wasted time, missed opportunities, and productivity loss. This reality isn't just frustrating, it's extremely costly.

Teams deserve better.
I'll say it again: Teams deserve better. They deserve a solution that brings clarity to communication. They deserve an environment where they can focus. We feel their pain. We see that teams are scattered, frustrated, and unable to reach their full potential.

Spike already made it so there was no more switching between email apps, collaboration tools, and video calls, but we wanted to do more. We set to work developing a new kind of service. One that would eliminate the need to use a third-party email service or team chat service. We wanted a solution that would provide an entirely new experience for teams and how they work.
We wanted to remove the obstacles that the chaos of too many tools had brought to productivity.
Introducing Spike For Teams
Today is a day we've been waiting for at Spike for some time. We're proud to officially launch Spike for Teams! Spike for Teams takes everything we learned from the Spike app and builds a completely new team communication platform from the ground up that's as easy as using your favorite messaging app.

Spike for Teams tackles 'communication chaos' by bringing together email hosting, a next-generation email app, company-wide chat Channels, document collaboration, video meetings, audio calls, dedicated groups, and much more, in a single unified feed that's organized and minimized distractions. It's the world's first solution designed as an end-to-end internal and external communication platform.

There's no need to maintain two separate services for internal chats and external vendors. That's why Spike for Teams includes the option to use Spike as your email hosting solution.

With Spike for Teams, you can use @yourcompanyname.com and eliminate the cost of your existing email provider. If you don't have a domain name, you can get one from us and it's a seamless experience to get it up and running with a professional appearance. There's no need to use Google, Microsoft, or any other email provider with Spike for Teams. We now offer a complete end-to-end email hosting solution that's perfect for businesses looking to eliminate the chaos of context switching.

Spike for Teams eliminates communication chaos by removing the need to constantly switch between apps and contexts throughout the day. It seamlessly integrates all the essential tools needed to accomplish your tasks, conveniently presented in a single unified feed. This efficient solution saves you valuable time, money and streamlines your workflow.

How Spike Helps Your Team Thrive
•

Channels & Groups: Company-wide and private spaces to discuss any project or topic

•

Conversational Email: Email that feels like chat, making it effortless to stay responsive

•

Custom Domain: Connect an existing business email domain or get one from Spike

•

AI-powered assistant: Magic Message helps users reply, write emails, notes, and more

•

Video Meetings: Video and audio calls built-in to email and team chat

•

Collaborative Documents: Brainstorm, plan, edit, write, and work together

•

Priority Inbox: Pushes your most important emails to the top of your inbox

•

Super Search: Find everything easily from files to conversations, instantly
If you've previously used our Spike email app, you're in for a treat with our new Channels. It ensures that everyone in your company stays connected and informed about the latest discussions, brainstorming sessions, and announcements.

With Channels, you can seamlessly switch from text conversations with your team to video and audio calls, or effortlessly switch to collaborative note-taking. Spare your team wasted time in endless meetings. Channels provide dedicated spaces to discuss any project or topic, making it perfect for brainstorming new ideas and making crucial decisions.

Your Teamspace is Waiting
If your workplace communications are scattered across email, chats, video conferences, and more, it's time to unify them and create clarity with Spike for Teams.
Get ready! Exciting new features that will continue to take team collaboration to new heights are coming! Stay tuned for more updates.
Get started today. See you inside!
You may also like