12 Tips for Managing Your Email Like a Pro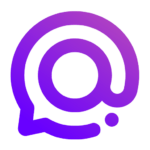 By
Spike Team
,
Updated on September 05, 2023, 7 min read
Don't Neglect Your Inbox for Extended Periods
Gone are the days where you could check your email inbox every few days. Email is the language of business, so email is essential for those in the workplace. Unfortunately, one of the biggest mistakes you can make is ignoring your inbox for long periods.
It's vital to develop habits around checking your email inbox to make sure you are keeping up with your coworkers, customers, and family. By building a good routine around checking emails, you'll minimize the chance you are missing out on something important.
While we recommend you keep a regular cadence on checking emails, you don't want to be distracted and interrupted by new emails constantly. An excellent way to limit the time it takes to clean out your inbox is to use an app like Spike that features a Priority Inbox.
Spike's Priority Inbox sorts all your less critical emails such as newsletters, promotional offers, and random invites into another Inbox, called 'Other.' For when you have more time (and patience).
Organize Your Inbox
Having an organized inbox is crucial to having a productive day. Spike offers multiple ways to organize your Inbox.
Inbox
This mode is the 'traditional way of organizing your Inbox. So if you want to see an empty Inbox when everything is finished and you've archived all your emails, this mode is perfect for you.
Subject
If you want to see recent activity organized by subjects of chats/emails, this mode will keep everything separate.
People
People mode will let you collapse threads into a single streamlined conversation with each person. This mode is perfect for you if you always want to see recent conversations in your Inbox.
Regardless of which way you use to organize your Inbox, here are some things to consider:
•

How do you remind yourself of important emails?

•

How do you pin important messages to the top?

•

How do you find older messages or attachments?
Different email apps will offer different ways to organize your inbox, so read up on the help/training documentation. For example, if you're using Spike, you can pin important messages to the top, snooze emails for later, or use Spike's Super Search to find older messages and attachments.
Feeling like you're swamped up with emails? Start with the only platform that will organize your emails per priority
Sending Fewer Messages Results in Fewer Responses
One easy trick to receive fewer emails in your inbox is to reduce the number of emails you send out. Instead of sending multiple shorter messages, batch your messages to contain multiple questions – especially if you're in a group thread. Before hitting Send, ask yourself if your message adds anything important to the conversation. For example, in email threads with let's say, ten people, if sending a message will result in ten people reading it and potentially creating a chain reaction of even more emails, you may want to rethink who you send your message to, and how.
To sum it up, be more thoughtful in creating "digital" waste.
Use the Snooze Feature
Many email clients, including Spike, offer the ability to snooze a message until a later time. The idea behind a feature like Snooze is that you can receive an email and have it disappear from your inbox until later.
If you're wondering how this works with Spike, picture this: you're about to end your workday, but an email comes in that will require some time to process. Perhaps it's something related to a lot of data that will require deep focus time to process. Instead of letting it sit nagging away at you in your Inbox, you can Snooze it and have it disappear until the following day when you can work on it.
If you're using Spike, here's how to use Snooze on mobile devices: 
Swipe left on the thread you wish to Snooze.

Pick a time you wish to snooze from the existing list or "Choose a time."
On Spike for desktop:
Right-click or hover over the message you wish to Snooze and click the downward arrow that appears.

Pick a time you wish to Snooze from the existing list or "Custom snooze."
Use an Email App with a Universal Inbox
A universal inbox lets you manage all of your personal and work email accounts in a single app. Instead of using multiple email apps or logging into multiple web apps, a universal inbox pulls everything into a single location. Managing your email becomes much easier when everything is all together.
Archive and Then Search
For those that like to have a clean inbox, there can be a tendency to delete everything. What if you needed something later? If you're using Spike to manage your email, we recommend archiving everything instead of deleting it.
Spike's Super Search puts you back in control when you need to reference something later on. With a quick search, you'll find exactly what you're looking for right away. All the attachments you've ever sent, received or shared, can be searched by keyword, subject, or by a specific person. You can then layer on filters by person, tag, keyword, or file. All attachments can be previewed without downloading them.
Set Up Email on Your Mobile Device
Instead of looking at funny memes when waiting in a line or being stuck in traffic, why not manage your email inbox instead? Today, many excellent mobile email apps, including Gmail and Apple Mail, come preinstalled on Android and iOS devices. We recommend Spike for iPhone and Android as the best way to manage your Inbox on the go.
Use a Cloud Storage Service to Share Large Attachments
Gmail allows its users to receive up to 50 MB files in size while limiting outgoing attachments to 25MB. Outlook limits attachments to 20 MB. If you frequently share large files, you'll want to use a cloud storage service like Google Drive, Dropbox, or Microsoft OneDrive to include download links in your email.
Using a cloud service also provides security benefits as you can revoke access to the file from the URL after a certain period. In addition, most cloud storage services offer a free plan, so you can get started with them without paying anything.
Use Email Templates to Save Time
If you frequently send the same thing over and over, look for an email app that supports message templates. Spike includes this for free and business users. With Spike Message Templates, you can take anything you routinely email and create a template to have easy access to it each time you need it.
Do you have a frequent response for how you reply to incoming sales pitches? What about requests for purchases from people in your company? With Spike's Message Templates, you can customize a canned response and use it each time you need it, so it'll always be at your fingertips. One bonus here: since it's a template, you'll avoid spelling mistakes.
Unsubscribe from Newsletter Emails
If you are subscribed to many shopping alerts, take the time to unsubscribe from them. Spike's Priority Inbox will keep them out of your main Priority Inbox, but it's always good to just get rid of those you don't plan to engage with in the future.
Check the bottom of the email for the unsubscribe link and follow any instructions given. If you continue to get emails from a particular provider, move it to your spam folder.
Take Advantage of Email Filters
If your email provider supports email filters, it's a great way to manage incoming messages automatically. How would you use this in practice? Let's say that you get all the purchase notifications for your company from Amazon – do you want all of those to hit your inbox? Of course not!
Using an email filter, you can automatically assign anything with the words "Amazon Receipt" to the Amazon folder and have it skip your inbox. If you use Gmail, here are the filtering options.
Don't Get Hung Up on Inbox Zero
How often have you had zero emails in your inbox for any length of time? Probably less than a handful. Email is still the most popular form of communication, so there's no doubt you receive many emails every day.
If you're using Spike, you'll find out the focus of the app is people. Instead of thinking of emails as more tasks on your to-do list, think of them as the place where collaboration happens.
At Spike, we view emails as powerful conversations with your work colleagues and personal contacts. We aim to save you time and energy when managing your email Inbox, so you no longer think of email with disdain and resentment.
Use the 1 Minute Rule When Replying
If you can respond to an email within one minute, go ahead and reply immediately. Don't let unread emails hang around your inbox if you can process them quickly. If you don't fully understand the ask, then promptly ask for clarification from the person. The Spike email app brings a conversational approach to email, so it's the perfect way to respond to people quickly.
Summary
We think Spike is the best app for managing your inbox like a pro, so if you're struggling with email, start chatting with Spike today. What are your tips for managing email like a pro? Let us know on Twitter @SpikeNowHQ
You may also like