Upcoming Trends for Small Businesses in 2021-2022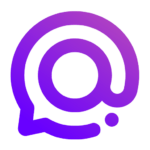 By
Spike Team
,
Updated on July 07, 2021, 9 min read
Businesses are facing critical transitions in 2021 and heading into 2022. As they come out of a pandemic-focused 14 months, they are now looking at a continued focused digital transformation by taking the best of what we learned in 2021 and applying it to becoming a more agile business in the future.
Employers are struggling to hire workers, and productivity has fallen in many service-oriented industries. Inflation is also seen as a considerable threat as governments have continued with deficient spending to keep the economy from spiraling out of control. Many workers were unable to work throughout much of the past 14 months.
Read on for our in-depth look at the major trends facing small businesses heading into the next year and how business owners can prepare now for what's coming in the future.
Remote Teamwork is Still on the Rise
Remote work was growing slowly before the pandemic for knowledge work jobs. As the speed of the internet increased around the world and employment became ever more digital, forward-thinking employers were already leveraging remote work as a way to open themselves up to new talent pools.
There are a lot of benefits to remote work, such as:
•

Employees can live in areas that have a lower cost of living

•

Most employees are more productive as there is less idle chit-chat at the office

•

Less time commuting means employees have a better work-life balance
COVID-19 not only forced us to grow remote work capabilities by leaps and bounds but ushered in a new era of work that's here to stay. After a year of working at home, employers have realized that it works, and employees have reported boosted productivity.
Even though the worldwide pandemic shut borders and upended life as we knew it, projects still got finished. Profits for many industries increased, and employees found that they preferred working at home in an asynchronous lifestyle.
There is still a lot that organizations are learning in order to transition their staff to either fully remote or hybrid work. While some organizations are looking to return to full-time in the office, many have realized that remote work is successful, offers benefits for everyone, and it's quite possibly the way of the future.
There are still benefits to gathering a few times a year for team building, meetings, and more, however. Many teams are not looking to a remote-only environment – they're looking at a "remote-first" one. Remote-first means that working remotely is the primary way that things get done, with the flexibility to go into the office when needed.
When work can be done remotely, many organizations are asking why not?
Communication Apps for Your Mobile Device
Raise your hand if you can remember the introduction of the first iPhone in 2007. When Steve Jobs famously called it a breakthrough internet communication device, no one had any idea how right he would end up being. Of all the ways he would describe the iPhone, that description would end up changing the world the most.
Mobile devices have primarily driven our society as a whole in the last decade, and play an integral role in remote work and communications. Everything from banking to commerce and even healthcare is evolving rapidly thanks to the speed and power of devices that fit inside our pockets—imagine telling a teenager about "long-distance charges" on a phone bill when they can host a video call with anyone in the world for free.
The simplicity of communication has created a problem, though. Because it's so easy to chat with anyone, everyone gets a constant stream of messages from multiple people throughout their day. It's led to difficulty in staying focused for long periods for many individuals. This problem is undoubtedly a new business trend in America.
This problem has led smartphone vendors like Apple and Google to develop tools to track screentime. The average time spent daily on a smartphone has sharply increased in the last few years, reaching a total of 186 minutes per day in 2020. It's expected to reach around 3 hours and 17 minutes per day by 2022.
The ease of communication is both a blessing and a curse. New technologies are exciting, but they also must be managed to not take over our lives.
Cloud-Based Services
Building IT infrastructure has never been more challenging but also more accessible at the same time. Before the advent of mobile, a company had to create an IT infrastructure to support desktop computers for in-office employees.
Now that connectivity is everywhere, IT organizations have had to retool how they design their network infrastructure to support this growing demand. One of the most common technologies used by IT Ops and Development teams alike is cloud-based service.
Services from Amazon, Google, and Microsoft have taken the guesswork out of building a global infrastructure for companies of all sizes. These companies can host applications and infrastructure for companies to avoid spending millions of dollars building data centers.
Cloud-based services have solved scalability problems for many companies because they can continue to add computing power and storage as their needs grow. Doubling your infrastructure with your own data center can be costly and time-consuming. With cloud-based services, it's possible to grow your infrastructure by adding to your recurring subscription with the cloud service provider.
With all of the benefits, it's no wonder that it's has seen such an uptick in the enterprise as a top business trend for 2021.
•

94% of enterprises already use a cloud-based service 

•

30% of all IT budgets have a line item for cloud computing 

•

Organizations using cloud services leverage almost 5 different cloud platforms on average 

•

Half of the enterprises using cloud services will spend more than $1.2 million on cloud services annually 

•

In 2021, public cloud infrastructure will grow by 35%
Cloud-based services also offer some inherent risk, though. By relying on cloud providers, you will need to certify that your organization's compliance with your regulatory requirements is being met.
Another risk of relying on cloud providers for your infrastructure is that if the hosting provider decides that they no longer want your business, you'll be required to pivot to another provider or build out your infrastructure quickly. This process would be time-consuming, costly, and potentially damaging to your business.
Ecommerce
The importance of e-commerce was highlighted in 2020 as many countries were forced into lockdown. Even companies like Amazon and Walmart struggled to keep up with the rapid growth, and last-mile delivery slowdowns highlighted logistical challenges.
Ecommerce continues to be a trend for small businesses for 2021 and 2022. The most significant trend will be among boutique brands, though. Shopify is quickly becoming the powerhouse provider of smaller e-commerce stores as they power most smaller retailers.
New payment technology like Apple Pay has given boutique brands the ability to offer 1-click checkout that rivals Amazon's simplicity and built-in advantages. The growth of social media influencers on TikTok and Instagram combined with streamlined checkout processes on boutique brands have created a perfect storm in a political era where many people are looking to avoid patronizing what's considered "big tech."
Looking ahead to 2022, most experts predict that Instagram and TikTok will launch their e-commerce platforms in full force with built-in affiliate programs. Amazon's affiliate program has driven much success for it as publications have created profitable revenue streams by linking products being sold on Amazon. Especially around the Christmas holidays, these affiliate links can drive a large portion of revenue. Amazon pays a commission on all products the person buys within the present cookie period. Predictably, a small business trend for 2022 will be affiliate marketing within social media.
Cashless Payment Options
COVID-19 continued to speed up emerging trends by moving cashless and touchless payment options from the fringe of consumers to mainstream. Google Pay and Apple Pay adoption continue to grow among consumers and retailers alike. As Apple and Google continue to streamline the onboarding process to connect credit cards with their merchant checkout programs, adoption will continue to grow by leaps and bounds.
Another emerging trend in finance is with Defi (decentralized finance). There is movement in various blockchain technologies that make it possible to spend Bitcoin, Etherum, and other cryptocurrencies in brick and mortar retailers. Defi is a small but fast-growing part of the financial market. El Salvador recently approved Bitcoin as legal tender in the country and is expected to be the first of many countries, particularly unbanked ones, that look to crypto technology to negate the need to build out a banking infrastructure based on legacy technology. While there isn't much for small businesses to do with cryptocurrency technology yet, it's something to watch. Companies like Stripe and Square will likely offer technology to make it as seamless as accepting Visa or Mastercard when it becomes more mainstream.
AI and Big Data Will Drive Personalization
If you can count on one trend becoming the theme of the next two years for small businesses, you can rely on AI and big data playing a significant role in decision making. Small business CRM tools will likely continue to invest in AI and big data analytics to help their customers become more intelligent and more efficient.
As AI becomes more mature, small businesses will have the same capabilities that large companies have when understanding how their businesses are performing and how their customers could benefit from additional services. Big data will let them personalize their offering across different platforms for each customer's needs for boutique retailers.
The primary risk here will be a continued focus on privacy regulations similar to GDPR that will likely be introduced into other countries over the next few years. If that comes to pass, small businesses will need to seek out expertise to make their web properties comply or face penalties.
Post-pandemic Goal Setting
As businesses emerge from over a year of maintenance, many small businesses will look ahead to 2022 as a year to return to strong growth with new products and services. Many of the new products and services released between 2020 and 2021 were as the result of the world done in 2018 and 2019. By 2022, we should see the fruits of labor cultivated in 2021.
What kinds of trends will we see among small and medium-sized businesses in 2022? A focus on developing different kinds of revenue streams will be among the strongest trends. As small businesses reflect on how they operated during a pandemic, they will realize that if they were too reliant on a single revenue stream, now is the time to begin searching for alternative ones to supplement.
Governments in small towns also operate like a small business, and we can look to see how they are preparing for the future as to where companies will go. Governments are focusing on infrastructure and reinvesting in experiences for their customers. Small companies can look at this trend and do the same. If they invest in technology to create efficiencies, they can spend more time focusing on the individual needs of their customers. Examples of these efficiencies include accounting, marketing, and operations.
Summary
As small businesses begin to plan for 2021 and look ahead to 2022, we see vital trends emerging. Many small businesses will continue to look at remote work as a way to expanding their talent pool. For small businesses in larger cities, competing against larger organizations can be a challenge to salary and benefits. By hiring remotely, small companies can find people who better fit their culture and needs.
As e-commerce plays a vital role for businesses of all sizes, cloud-based services will remain important for small businesses. Small businesses do not have the internal expertise to build and manage an extensive IT infrastructure, so contracting with third-parties to manage their data center allows them to compete with larger companies. Technologies like Apple Pay and Google Pay make it easier for small businesses to compete against e-commerce giants by offering a streamlined checkout process.
Wrapping up the rising business trends, AI and big data will become as valuable to small businesses as it is for large enterprises. Boutique CRM providers will expand their offerings for AI and big data. This technology will result in better decision-making for marketing and operations systems for small businesses.
You may also like