Stay Organized for Success - Your 2021 Organization Guide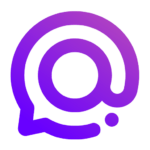 By
Spike Team
,
Updated on March 10, 2021, 10 min read
Adulting can be hard. Between work, personal to-dos, social functions and more, we each have daily tasks that need to be completed, and most times, on a set schedule. Whether you're an educator, student, freelancer, entrepreneur or permanent hire at a company, self organization is key to successful task and stress management. But sometimes getting organized is half the battle. That's why we've compiled a list of tips and tricks for you to follow to help you on your journey to acing organization.
Organize Yourself at Home
With the pandemic seemingly dragging its way through the new year with no set end in sight, remote work and learning continues to be a staple of our new reality. In 2020 alone, demands for home office products surged, with online retailers such as Amazon and Wayfair seeing a marked uptick in purchases for home office supplies such as desks, organizers, home office electronics and more.
Take a good look at your home office setup. Your workspace should be in a well-lit area, clear of clutter with a good comfortable work chair to promote good posture while you're clacking away at the keys. Since you'll be spending a majority of your workday in this space, it should be welcoming, and well, zen, to help promote a feeling of overall calm to keep those creative and productive vibes flowing. Moreover:
Tackle the paper mound

Sometimes sifting through paperwork to find that report from two years ago can take more time than anticipated. Organize your paperwork and group similar materials together in files, organized by year, project, or subject. If you want to go one step further to reducing physical clutter, scan items onto your device and keep digital copies so you can shred papers and clear off shelf and drawer space for other items.

Go digital

Save a tree and move your task and to do lists to an online workspace that automatically syncs across all devices. By keeping these items digitally on your device, you can cut down on random sticky notes and bulky planners, and easily share your lists with your team with the tap of a button.

Put it away - NOW

Whatever you're using, put it back in its place once you're done using it rather than place it on a desk or tabletop to be put away later. Sometimes it's easiest to just put things down and have them be a problem for future you to tackle, but your organization minded brain will thank you for putting things back in their place immediately after use.

Be creative with your space

Whether you have a spacious dedicated room for your office, or a small nook off the dining room, find new ways to utilize your space for maximized organization. Have room over your desk for shelving? Great! Put one up and keep binders, books, and maybe even a cheery houseplant to bring your space together. Have chaotic drawers? Invest in easy to install desk drawer organizers so you can find that pen or paperclip in a sinch.
Automate Your Inbox & Keep it All Together
Your Inbox is the first line of defense for digital organization. It serves as a storehouse for all of your tasks that come in daily. Using an email application that automatically organizes and streamlines your Inbox is one of many great ways to stay organized. Gmail, Outlook, and Apple Mail are juggernauts in the email world, but they can be cumbersome and tedious to customize. Spike does all the legwork for you, intuitively. Spike starts by combining all your email identities under one easy-to-navigate Unified Inbox.
Then, emails from your most important contacts are automatically placed in your Priority Inbox, while newsletters, promotions, and other non-essential emails get placed in the Other Inbox so you have a tidy Inbox that gives you space to think. Forget about chasing Inbox zero, and focus on having a well organized Inbox with zero hassle.
What's more, is that Spike also has Group chat, online Notes and Tasks, video chat and more, right from the workspace – eliminating the need to use siloed apps like Slack or Google Teams to stay connected. Spike users can send and receive messages to and from anyone even if they don't use Spike. And by using your Inbox as a central hub for all your communication and workflow needs, you keep your device sleek and clean, cutting down on app clutter.
Plan A Day Ahead
At the end of each workday, carve out 30-45 minutes to sort through your game plan for the next day. Planning your day ahead can refresh your memory on what more needs to get done and allows you the space to schedule personal and work tasks in a clear manner. Are you an early or a later riser? Do you find you need more time to beat the food coma after lunch to be productive? Are you more creative early in the morning or later in the day? These are all questions you should ask yourself when segmenting your day into digestible blocks.
Freelance Content Writer, Hannah does just this, stating:
"Since I started freelancing I've noticed that my productivity surges and dwindles at certain times in the day. I'm at my most productive first thing in the morning and early evenings, so I organize my schedule to suit this. I recommend that other freelancers take note of when you feel that you produce your best work or get the most done - one of the many joys of freelancing is that we're not confined to the classic 9-5."
Connect Clearly
Clear communication is paramount in every aspect of life. Keep your workflow organized and running smoothly by using shareable digital schedulers and Notes.
Keeping your calendar organized ensures you won't miss meetings or deadlines, prevents you from saturating your schedule, and reduces the risk of burn out so you can stay productive. Services like Calendly allow you to share your calendar with your contacts so they can automatically see your availability and select a meeting time slot that works for both parties. Calendly can connect up to six of your calendars and has features such as time zone detection (a life saver for teams spread out across the country or internationally), daily limits so you don't go into meeting overload, buffers to give you space to breathe between meetings, and more.
When it comes to collaboration, Spike's online Notes are a great tool for any project, big or small. For Spike users, they're nestled securely in your Inbox, and serve as a central hub for you and your team to share ideas, documents, status updates and more. Whenever an edit or update is made to the Note, it pops right to the top of your Inbox to alert you of changes, and syncs instantly across all your devices. Notes can be used by everyone, even if they don't use Spike – part of the all-inclusive open-silo ideology of the app.
Find Your Perfect Methodology
Part of staying organized is being realistic with timeframes, workloads, and your limitations. No matter what industry you're in, there is a project management methodology out there to help you break down your tasks into easy-to-handle segments to keep you on track.
Itai, owner of Digitai, a digital marketing agency, knows it is crucial to be as transparent as possible with timeframes and specifications to ensure all parties involved in a project are aligned.
"Breaking down a project into phases is important because it provides an accurate time frame to each one of the phases instead of giving a time frame for the whole project, making any project easy to follow, and ensures accurate delivery timeframes." 
When applied, effective project management will allow workflow to progress with minimal to no bottlenecks, meaning your schedule will stay on track and you wont need to scramble to reorganize your calendar last minute.
Ask Yourself – How Do You Stay Organized?
Even if you don't have the best organization habits right now, proper organization is a skill that can be easily honed with a bit of practice and dedication. Start by integrating the skills above into your daily routine and take stock each week of how they have helped you become more productive. For more information on ways to stay organized and productive, check out the Spike blog. Have your own organization process that you think should be added to the list? Tweet us @SpikenowHQ and let us know. We'd love to hear from you.
Organization FAQs
Increased productivity. You'll save time searching for things you need, and have more time to get on with your tasks list.
Reduced stress. Similar to point one above, staying organized means you won't have to worry about where that spreadsheet from two years ago is because it's already labeled and easy to find.
Improved punctuality. An organized calendar with alerts means you'll never miss an appointment or deadline again.
Staying organized when you're busy is important because it keeps you in the organization savvy mindset even when it might not be convenient. By developing this habit, staying organized will become second nature. Here's a quick rundown of how you can achieve organization even when you're at your busiest:
Put everything back in its place
Create well-laid out task and to do lists
Don't Let Things Pile Up
Throw away non-essential items
They utilize the right tools and work smarter – not harder. Whether its a physical or digital planner, sleek small business software for time tracking and invoicing, or an integrated scheduling system, highly organized people employ tools to help them stay on track and get through their workday faster.
They prioritize and plan ahead. A big part of self organization is prioritizing tasks in order of immediate importance. Drafting up a set schedule with deadlines is a great way to stay organized at home, work, or school so you can have a birds-eye-view of what needs to get done first and foremost, and allows you to schedule personal tasks in between.
They keep future goals in mind. Organized people tackle their tasks list in a way that will give them more free time that they can benefit from in the future. For example, they will meal prep for the week ahead to take the guesswork out of mealtime.
You may also like