Snooze non-urgent emails - Keep your focus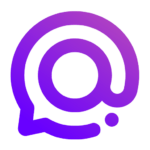 By
Spike Team
,
Updated on April 06, 2022, 5 min read
Most people have more work to do than they can get done, and it can often lead to difficulty focusing on what to do, when to do it, and who it needs to be done by. If this problem sounds like one you face daily, Spike's Snooze email feature will become your new favorite tool for getting control of your Email, Notes, Files, and Tasks.
Why Spike's Powerful Inbox
Spike's Inbox differs from other email applications you've tried (and probably ditched) because Spike isn't just for email. Spike organizes your Notes, Files, Tasks, and Email into a single feed to give you a path to knowing what to do, when to do it, and who to work with throughout the process. Without a unified feed for your work, you'll have to use one app for email, another to manage tasks, and still, another to collaborate on notes and documents with coworkers. Switching apps always creates a loss of focus and loss of context. To go more in-depth on Tasks and Notes in your Inbox, check out our previous blog on the subject.
How Snoozing Gives Clarity To Your Day
Some experts have argued that snoozing emails, tasks, and notes just put off a problem for tomorrow rather than working on it today. Snoozing to procrastinate is bad, but snoozing to better plan out your work schedule and clarify what can reasonably be done in a day is a perfect way to use Spike. There can often be a plan for your day, but your customers or boss may have other ideas, and being able to adjust on the fly is an essential part of work. By having every aspect of your work in a single feed, you can easily make adjustments on the fly with how to gather your focus.
Snoozing is not putting off work. It's creating a schedule for your work. If you have an email that comes in on Monday that requires you to do something on Thursday, staring at that email all week will create hidden anxiety and use continual brain resources that should be spent on other things. Every time you scan your Inbox, you'll see that email, question what it is, and then remember, "oh, that is for Thursday." If you can't accomplish it today, why do you need to see it today? Snoozing it until Thursday allows you to use a system to create clarity for the day. Spike will handle reminding you, so you don't have to spend energy or brain power trying to keep track of all the things you need to remember. It's better to let technology do that so you can focus on whatever else you need to do.
Let's look at another example. Let's say that you are collaborating on a document with coworkers, and their revisions come in on Friday at 4:30 PM, and it will take a couple of hours to review the changes and finalize the document. Do you reasonably think you'll have time to do that on Friday afternoon or even over the weekend? Not likely. So why do you want it to be sitting in your Inbox all weekend, reminding you of something you need to do on Monday? Let Spike handle that for you. By Snoozing it to Monday morning, you'll have your Inbox clear of items you can't work on over the weekend, but it'll be there on Monday when you open Spike as you drink your morning coffee.
How to Snooze an Email with Spike
Spike supports snoozing on desktop and mobile, and stays in sync. If you Snooze an item on mobile, it will be Snoozed on desktop. The Snoozed item will appear back in the Inbox on both mobile and desktop at the same time.
On mobile, if you have Quick Swipe enabled, swipe right on an item to see Snooze options. Otherwise, swipe left and tap on 'More'.
On desktop, click on the vertical ellipses to see Snooze options.
You can customize which Snooze times you want to appear as default as well in Spike's Settings on either mobile or desktop. You can choose the preset times based on your schedule and preferences.
Once an item is Snoozed, Spike will keep track of it in a special Snoozed section in the menu that you can visit at anytime. Just tap on your avatar or swipe to the right on mobile.
How to Find Your Snoozed Email
Tap your Avatar/Spike icon in the top left

Choose 'Snoozed' from the drop-down list
How to Cancel a Snooze Email
Sometimes, after snoozing a thread or a specific message, we might want to cancel the snooze. In order to un-snooze a message or an entire thread, please follow the following steps:
Mobile:
Long-tap the snoozed message (signaled with an orange clock icon).

Tap on "Later" (the clock icon).
Desktop:
Hover over the snoozed message and click on the "More" icon.

Click on "Later" (the clock icon).
Fast Facts on Why You Should Snooze Email
Snoozing allows you to work when you can be focused

Snooze is perfect when you read an important work email on the weekend, but want to ignore it until Monday

Email Snooze is included with all Spike accounts

Snoozing personal emails until the evening is a great way to stay focused on your work
Frequently Asked Questions on Spike Email Snooze
Yes. A Snoozed item from mobile will appear in the desktop Snoozed items.
On Spike mobile, go to Settings, and flip Quick Swipe on under Messaging. Learn more here.
Go to Spike's setting and look for 'Snoozing' under Messaging. You can pick which preset times you would like to appear, including 'Someday'.
You may also like