The Best Freelancing Websites for Fresh Work and Great Clients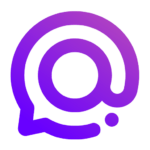 By
Spike Team
,
Updated on February 21, 2023, 7 min read
This one goes out to all the freelancers out there. All the home-based hustlers and hard workers patiently carving out a niche. To all the digital nomads funding round-the-world travels from behind a laptop screen. To anyone who knows what it's like to strike out alone and work under your own terms. No daily commute. No boring office. No boss!
For many people, the freelance life looks about as glamorous as it gets when it comes to work. Freelancers decide their own hours, pick and choose their favorite clients, set their own rates, eat breakfast for dinner and generally work from the comfort of a sofa, still dressed in pajamas and slippers. However, while this may be the perception, the reality of freelancing is often very different.
Job insecurity can be high on the list of freelancer's anxieties, and constantly sourcing new clients while selling your skills and experience can be pretty exhausting. Additionally, keeping a steady income can be challenging, and more often than not, the work comes all at once, or not at all. But stress not dear freelancers, there are ways to take back control of your workload and ensure that all your eggs aren't in a single basket.
We are, of course, talking about top freelance websites that give you access to a pool of clients and freelance jobs online. There are plenty of them out there, and some are certainly better than others, however, it's often a good idea to sign up to a few so you have a broad pool of choice. So, to get you on the road to a freelancing life that works for you, we've listed the best freelancing websites currently available. All you need to do now is pull together a prize-winning portfolio and throw your hat in the ring.
Upwork
Formerly known as Elance-oDesk, Upwork burst onto the scene in 2015, and with over 5 million registered clients, it offers plenty of scope for freelancers of all kinds. The platform claims to list more than 60,000 freelance jobs online each week, so even the pickiest worker in the most niche of industries if sure to find something that fits the bill.
Upwork allows freelancers to build a professional profile and apply for jobs advertised on the platform by sending proposals. Additionally, a streamlined algorithm will continuously suggest suitable jobs in your area, and the pricing system rewards repeat relationships with previous clients.
Payments are guaranteed through the Upwork invoicing system and freelancers can bill either on an hourly basis or per project through set milestones. Additionally, multiple payment platforms are supported to ensure your cash is easily accessible to you. Finally, the Upwork blog is filled with useful industry news and tips & tricks to help you rock your freelance life and continuously improve.
Fiverr
Fiverr has been around since 2010, and it's the perfect place to find online freelance jobs for both beginners and more experienced professionals. If you're just started freelancing, Fiverr offers you the chance to secure lower paying jobs to help you build your portfolio. However, for more experienced freelancers there are also plenty of higher paying opportunities available.
Most of the major professions are covered, including; graphic design, digital marketing, writing & translation, video & animation, and computer programming. Additionally, the platform offers payment protection for freelancers to ensure you always see those hard-earned dollars hit your bank account once you've completed a project.
Your Fiverr profile gives you a chance to sell your existing skills and experience, as well as link to previous work or a portfolio. You also can add a video to help market yourself, and bundle your services into packages that may appeal to potential clients and help you secure a job. Finally, the Learn Platform from Fiverr gives you the chance to learn new skills through online video courses. Once complete, you'll get a badge added to your profile that tells potential clients about your new skills. The perfect way to continually grow and improve while helping you to secure fresh work.
Toptal
While sites like Upwork and Fiverr spread their nets as wide as possible, Toptal focuses on the very best freelancers out there. While this particular platform may not be suitable for beginners, for more experienced professionals such as software engineers; UX, UI, and website designers; finance experts; and project or product managers, Toptal can be a rewarding and often lucrative option.
Positioning Itself as an exclusive network for the world's top 3% of freelancers, the application may be challenging but the rewards are certainly worth it for those who are up to the task. Clients include Airbnb, Gucci, the Onion, Axel Springer, and Bridgestone to name but a few, so you can count on some truly rewarding work to boost your portfolio.
Toptal also provides dedicated blogs for engineering, design, finance, project management, and product management to help freelancers explore advanced topics, access detailed tutorials, and learn industry specific best practices to ensure your career is always developing. Finally, the Toptal insights blog lets freelancers explore, research, and analyze the future of work and how to adapt to fast-changing marketplaces.
Freelancer
If you have a competitive streak, then Freelancer might be the platform for you. Featuring millions of clients across a broad range of industries, Freelancer has plenty of work available at any given time. The platform works on a contest-based application process that allows you to showcase your talents and experience to clients and win projects.
Around 37 million freelancers use the platform, so competition can be fierce, however, for the most talented and competitive people out there, it's among the best freelance sites for regular work. A Preferred Freelancer program also exists for professionals who want to stand out from the crowd, with exclusive invitations to higher-value projects guaranteed. Additionally, local jobs can also be found, for freelancers who are not exclusively digital, to ensure that even businesses based in your community can leverage your skills and experience.
Photo by Andre Furtado from Pexels
FlexJobs
FlexJobs is a little different to most of the platforms on this list as it works more along the lines of a traditional job board. However, it is among the best freelancing sites for people who want to work remotely for a limited pool of clients, helping you to find regular work through traditional job applications. Clients are sourced from around the world, helping people in remote areas find work in their field.
Searching by location, job category, or time of listing is quick and simple, helping you to narrow down your search and find positions suited to you. Each advertised position is also screened by a human, so you know there are no scammers on the site, and a wealth of big-name clients can be accessed through the platform. Finally, once you've become a member, you'll get a bunch of special discounts for useful tools and services such as Grammarly, Audible, We Work, and Inuit QuickBooks and TurboTax.
Nexxt
Featuring millions of jobs from thousands of companies, Nexxt has plenty to offer freelancers of all kinds. Among its innovative approaches to finding freelancing work, a collection of focused career sites allow you to search using a motive specific motive. There's Career Focus, Local Focus, Diversity Focus, and Global Focus options which are then split into various subcategories so you can easily find the type of work you are looking for.
Subscriptions are completely free, and you can quickly and easily set up a profile that includes all of your relevant skills and experience. However, a Premium Membership is also available for anyone who wants increased visibility and Featured Applicant status. Additionally, there's a wealth of career resources available to freelancers who want to expand their skill set and advance their careers, alongside a useful Salary Center feature that helps you to price your work in line with industry standards.
Guru
Founded in 1999, Guru has been around for quite a while, and with more than 3 million professionals on its books, it's a very popular platform to find freelance work. Featuring for programmers & developers, writers & translators, designers & artists, lawyers, architects, secretaries and many more, there's a huge range of choice for freelancers in any industry.
Finding a position is a simple as using the Guru job search, with plenty of filters and simple categorizations to help you narrow your search. Once you've found a position that fits, you can simply send a quote that, along with your freelancer profile, provides the basis for applications on the platform. Payments can be arranged by milestone, tasks, or by the hour, and payment security is assured.
For freelancers around the world, finding work is always priority no. 1. However, once you've got your clients nailed down, you'll need an effective and efficient way to communicate, share your work, and schedule milestones and deadlines. And Spikes got just the thing.
A 21st century approach to communication that combines the best of instant messaging and email to give you a truly responsive way to reach out to your clients, download Spike today to push your freelancer career to the next level. You're going to love it.
You may also like