The Best Web Hosting Service Providers for Small Businesses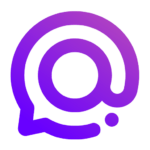 By
Spike Team
,
Updated on August 26, 2021, 6 min read
When it comes to choosing the best web hosting for your small business, it can be a bit of a minefield. There are hundreds of options out there, all packaged differently, and with a huge range of features that target everyone from the lone self-starter to the largest corporate entity.
The thing is, you already have enough to worry about either getting your business off the ground or simply dealing with your day-today operations. No one wants to spend weeks researching the best hosting solutions before getting their big idea off the ground. Luckily for you, we've rounded up five of the best hosting providers for small businesses, so you don't have to
Top Web Hosting for SMBs – A Few Things to Think About
Small businesses usually have specific needs when it comes to web hosting. They generally demand something with more features and functionality than plans for individuals operating blogs or message boards. However, balancing features and cost is also an important consideration—after all, it's your bottom line that counts and not the bells and whistles of your web hosting plan. When searching for the best website hosting plan for your particular needs, then pay attention to the following:
Cost vs. features vs. reliability

Bandwidth, storage, speed

Network uptime and downtime

Type of server (Cloud, VPS, Dedicated)

Website building features

Number of emails included

Security

Scalability

Customer Support
Once you've made a list of priorities, matching these up with the packages currently available should be easy. Below is a handy breakdown of the top hosting companies for small businesses and a brief coverage of what they can offer you.
The Best Web Hosting Providers for Small Businesses
Whatever kind of business you operate, choosing the best web hosting provider is a crucial first step. Here are five of our favorites for you to take a look at:
IONOS – Top of The Class for Scalability and Reliability
IONOS has been in the game for around 30 years, making the company a longstanding favorite for many people looking to grab a top web hosting solution that provides plenty of flexibility for businesses. Reliability and speed are among the most attractive selling points for small businesses, although a broad range of scalable packages allow your business, and it's website, to grow seamlessly.
The company's dedicated Business Web Hosting plans allow you to build and host anything up to 50 websites and include a free domain name and a minimum of 10 email accounts, while storage options range from 10 GB to 500 GB. There are also plenty of options to upgrade your package with a huge range of useful add-ons, alongside a no-risk trial of the powerful IONOS Website Builder.
When it comes to the business and expert packages IONOS allows you to build and host unlimited amount of websites with storage options starting at 10GB.
| | |
| --- | --- |
| PROS | CONS |
| Highly scalable packages | Scaled packages can become expensive |
| Exceptional reliability | Entry-level packages may not offer enough storage |
| 24/7/365 support | |
| Top-notch security | |
| Professional website builder | |
GoDaddy – An Excellent All-in-One Solution
GoDaddy is the world's largest domain registrar, however, it also has plenty of respect as a top hosting company for businesses. Uptime is excellent and the company's all-in-one approach tends to favor people who are looking for a quick and simple hosting solution
Four packages and pricing plans are available on GoDaddy; Launch, Enhance, Grow, and Expand, with each combining the kind of speed, storage, and security required for small businesses at any stage of their website building journey. Microsoft 365 Business Email comes free for the first year with each plan, and full support for a variety of add-on apps such as Magento, Joomla, and WordPress is also provided.
| | |
| --- | --- |
| PROS | CONS |
| Excellent uptime and reliability | No Dedicated Server options offered |
| Good storage capacity even with entry-level packages | Can be pricey |
| Multiple websites even with entry-level packages | |
| Free Microsoft 365 Business Email | |
Photo by Andrew Neel on Unsplash
Wix — An Intuitive Option for DIY Website Builders
Wix positions itself slightly differently to other hosting providers in that, first and foremost, it is a website builder that provides integrated hosting rather than the other way around. However, for small businesses just starting out, Wix is among the best free web hosting services around. You can quickly and easily create a website (albeit with ads) without any initial investment, testing your ideas and experimenting with different websites without ever pulling out your wallet.
However, when you want to up the ante, Wix provides a number of Business & eCommerce packages suitable for a broad range of businesses. While these packages, and the website builder itself, will not offer the same kind of flexibility as a more traditional hosting provider, they can be useful for businesses that want to have full control over every part of the website building journey. A free domain comes with each package and you can quickly and easily connect any existing domains you might have.
| | |
| --- | --- |
| PROS | CONS |
| Free option | Packages not so easily scaled |
| Intuitive website builder | Low storage capacity with entry-level packages |
| Free domain with paid packages | Ads on free version |
| Easily accept online payments | Website builder can be limited |
DreamHost – Flexible Packages for Small Business and More
DreamHost doesn't offer business hosting plans specifically, but it's broad range of packages are flexible enough to be used for your business website. DreamHost's plans begin with shared hosting options and go all the way to dedicated servers, with competitive pricing among DreamHost's biggest USPs. However, free domains and security solutions are also high on the list.
Starting at entry-level, Shared plan users get one website with unlimited traffic and unmetered bandwidth. Ideal for simple websites on WordPress and other platforms, low prices ensure any small business can take advantage of this top hosting company without blowing their budget. At the other end of the scale, dedicated server hosting is built for the biggest projects, with lightning fast performance and a 100% uptime guarantee.
| | |
| --- | --- |
| PROS | CONS |
| Broad range of packages including Dedicated Hosting | Entry-level packages only allow one website |
| Free domain name | Limited email options |
| Excellent WordPress integration | |
| 100% uptime guarantee | |
Hostinger – The Best for Small Businesses on a Budget
As a budget hosting provider, Hostinger still has plenty of options for small businesses. Offering shared web hosting, a simple website builder, and 24/7 live support, Hostinger is one of the best hosting sites for anyone just starting out, and it has everything you need to build a site from scratch. The best part? You can get all of this from as little as $0.99 per month.
For larger businesses and more advanced users, Hostinger probably isn't going to fit the bill. There are no free domain names with the packages on offer, but you can get these from as little as $0.99 per year. Additionally, while the entry level accounts may be too limited even for small business users, the Business Shared Hosting plan offers a few more professional features such as a free SSL certificate and daily backups as standard.
| | |
| --- | --- |
| PROS | CONS |
| Excellent value | No Dedicated Hosting options |
| Great for first websites | No free domain names |
| Daily backups and good security | SSL certificates only with Business plan |
Building a website is among the most important first steps for small businesses, and getting up and running will certainly be your priority. If you're still not sure and need additional resources to help you find the best fit for your business, Startup Stash is a great resource.
Once you're set-up, keeping up with all those customer queries and sales orders will (hopefully) quickly take over. To help you manage the flood of emails from eager customers, download Spike today. Pushing email into the 21st century, Spike gives you the tools and confidence you need to streamline your email management so you can concentrate on the essential things – like growing your business.
You may also like