Thrive with Remote Work: Top Tips for Video Interviews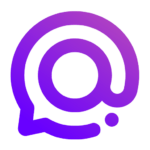 By
Spike Team
,
Updated on February 04, 2021, 6 min read
Remote work has changed a lot of things we held dear about the process of finding a new job. Instead of heading into an office for in-person interviews, all interviews take place over Zoom, Google Meets, Spike Video, Facetime, and other types of video calling services. In this blog, we're going to give you our top tips for video interviews.
Taking part in a video-based job interview can be quite tricky as it's harder to read non-verbal cues, build rapport with someone, and get a feel for how the conversation is going. With that being said, there's not much you can do about it at this time as almost all interviews are happening over video conference, so by planning ahead, you can make yourself stand out above the competition.
Of course, you should approach this kind of interview in the same planning you would a more conventional one. However, there are a few extra things you'll need to consider to give yourself the best chance of success. So, if you're getting ready to ditch your current role and move onto bigger and better things, take a look at our top tips for video job interviews and rock the first step to your dream job.
Find a Quiet Corner
Remote work and virtual school has been finding a quiet spot hard, but it's still desirable if it all possible. Choose a spot that's quiet, well lit, and where you're unlikely to be disturbed. Also, remember to check what's in-frame behind you. After all, you wouldn't want that risqué, avant-garde picture that's hanging on your wall to take the attention away from what you're saying. When the time comes for your scheduled interview, shut the door to the room you're in and let your family know you are unavailable until further notice.
Use a Decent Internet Connection
Video calls depend on a fast and reliable internet connection for both video and audio quality. You want your prospective employer to meet your best-self, and there's nothing worse than intermittent audio and/or pixelated video when you're trying to get across the finer points of your skills and experience. Check your connection with fast.com. Anything over 8Mbps should be fine for video job interviews, but the faster the better. Have your mobile device ready to act as a LTE hotspot incase your internet fails, though.
Check Your Mic and Camera
Our third tip for top tips for video interviews is to check both your microphone and camera are working, and that the app you are using to make the call has permission to access them—BEFORE you start the call. You definitely don't want to be messing around with your call settings when it's time for your interview. It'll only add to the stress and make you look unprofessional. After all, if you can't successfully set up a video call, what chance do you have of landing that sweet gig in digital marketing?
Minimize Digital Distractions
Whether you're using a smartphone, tablet, or computer to make the call, you'll want to make sure there are no other digital distractions that will interrupt your flow. Turn off all notifications, shut down other apps and software, close down browsers, and anything else that might lead to a mid-call interruption. You want to focus entirely on the video interview without the intrusive pings, bleeps, and rings of your daily life getting in the way.
Dress to Impress
Just like with a traditional face-to-face interview, you should dress the part and ensure first impressions are not about your questionable choices in fashion. Wear something smart but keep it simple. Bright colors or patterns might not translate very well during a video job interview. Of course, if you're the subversive type, you can always try the old newsreader trick and go pantless—remember to keep the camera directed at your face!
Take Notes
To successfully navigate both pre and post-interview stages, taking notes is crucial. Before your video job interview, list the most important points you want to get across to your prospective employer, as well as a few useful points about the company itself. That way, you'll have the information you need right in front of you, and you won't be tempted to start scouring the web for the answer to a question. Take notes during the interview, too, paying particular attention to what is said. That way, you can match points made by the interviewer with your skills and experience when you follow up.
Have a Plan B
If your video call fails for any reason, you should always have a plan b. Ask for the interviewer's phone number before you start, and if all else fails, you can revert to a standard phone call, and at the very least touch base and arrange another time to speak. If you're using an app to connect on the interview, have it downloaded on all your devices ahead of time if one device fails, and you need to switch to another one quickly.
Follow Up With An Email
Following up a video job interview is much the same as any other interview type. Send an email expressing how you enjoyed speaking with your prospective employer and bullet-point your most relevant experience and valuable skills.
Wrap up on Top Tips for Video Interviews
Here at Spike, we want you to grab that dream opportunity with both hands, and our fresh approach to email makes following up after an interview simple. Download the app and send your follow-up, mark an expected reply date on our integrated calendar, and enjoy free video calls from your smartphone or tablet with other Spike users. Want to learn more? Check out the full feature set here.
FAQ about Video Interviews on Zoom, FaceTime, Spike Video, etc.
Remote work has relaxed a lot of our beliefs about business attire, but you still need to look nice. Make sure your clothes cleaned, ironed, and look nice.
Your PC/Mac will be the best device as it'll be at the right height for your eyes, but it's handy to have a mobile device or tablet handy incase you have any technical difficulties.
Smile, laugh and apologize. It happens to everyone. At least it didn't happen to you on live TV?
You may also like