iOS 16 Mail Gets a Serious Upgrade: Is it the Best Email App?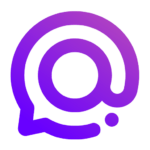 By
Spike Team
,
Updated on December 12, 2022, 5 min read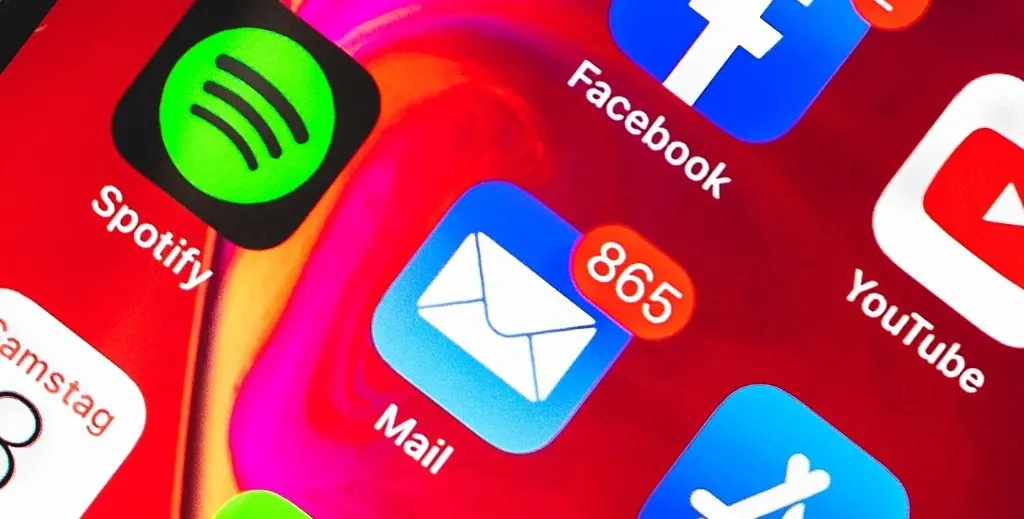 The iOS 16 mail app has received a number of new features and improvements. The update includes search enhancements — you can now issue searches within your inbox to find old messages. In addition, you're able to undo sending emails by tapping on that familiar blue "undo" button we've all come across before. Finally, if your inbox is overflowing with unread or unanswered emails, then this new feature will allow for reminders about these outstanding emails—complete with notifications of when they are due.
Improved Email Search in the iOS 16 Mail app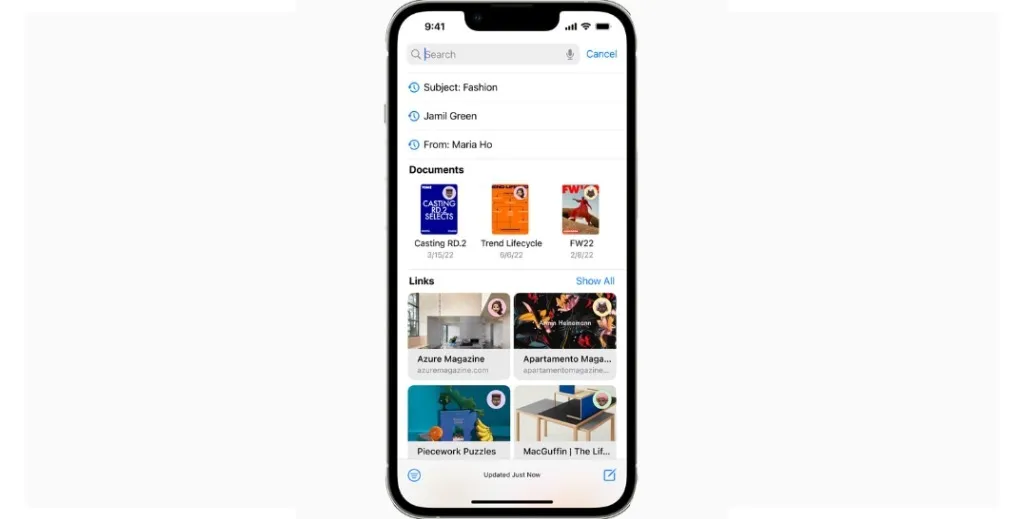 In the iOS 16 Mail app, the process of how to search in your inbox has improved, and you'll now see a wider range of suggestions when you start typing in a search term. Apple says that it will show more relevant email messages as well as correct misspelled words—and use synonyms if they exist. The improved search functionality is available for all users, the typo correction feature—which can be helpful if you live outside of America and commonly make spelling mistakes in your native language—is available only in English (Australia, Canada, India, Singapore, UK, United States).
Undo Email Send in the iOS 16 Mail app
In iOS 16 and iPadOS 16, if you make a mistake while sending an email, Apple gives you 10 seconds to unsend an email. Apple allows users to customize it for longer periods as well. A new "Undo Send" button appears at the bottom of the interface in ‌iOS 16‌'s Mail app once you've sent an email. If you don't like what you've written in an email, you can unsend or retract it within 10 seconds of tapping the Send button. If you use another email client that supports this feature, just look for a similar button or menu option.
Scheduled Send in iOS 16
To schedule an email for later delivery, long-press on the send icon (blue arrow) and choose a time from the popup menu. This feature is beneficial if you're working on the weekends or a holiday and want it to arrive in someone's inbox at the best time. Apple provides a few preset options, including "Send Now," "9:00 PM Tonight" and "8:00 AM Tomorrow."
If those times don't work for you, tap on the word "(Later)" at the end of each option to select any date or time that works better for your use case. Before it goes out, the email will be listed in a "Send Later" mailbox that's listed under options like Flagged and Unread. You can tap into this email inbox to see the messages you have scheduled and what time they're scheduled for.
If you want to change the time or date, tap on the email and select "Edit" from the bottom of the screen. From there, you can change when your message will go out by tapping on one of Apple's preset options or selecting a custom date and time.
How to Set an Email Reminder in iOS 16
If you open an email message but don't have time to respond, you can tell the iOS 16 Mail app to remind you about it later. Apple lets you choose a date and time for messages to then reappear in your inbox, so nothing gets lost among other emails.
To use the Remind Me feature, open any email and tap Reply. Once you've scrolled down to "Remind me," simply press it. Apple will give you preset options to be reminded about it in an hour, "tonight," and "tomorrow." But if none of those work for you, there's also the option called "Remind Me Later…" that lets you set a specific date and time.
When the reminder time rolls around, Mail will flag the email with a "Remind Me" label so you can respond and clear the message from your to-do list.
Use a snooze feature that will become your new favorite tool for getting control of your Email, Notes, Files, and Tasks
The "Follow Up" feature in Apple's Mail program enables you to move sent email messages to the top of your inbox so that, should the person not respond right away, you can remind them about it.
On certain emails in your inbox where you've indicated that you're waiting for a response from the recipient, you'll see a "Follow Up" option. Tapping it will take you to your inbox, where you can compose an email addressed to the person that you're waiting to hear from on your original message. You can also use the "Follow Up" feature to set reminders for yourself on certain emails in your inbox. This is helpful if you want to remember to respond to a message at a specific time or date later on down the road.
Forgotten Attachments in iOS 16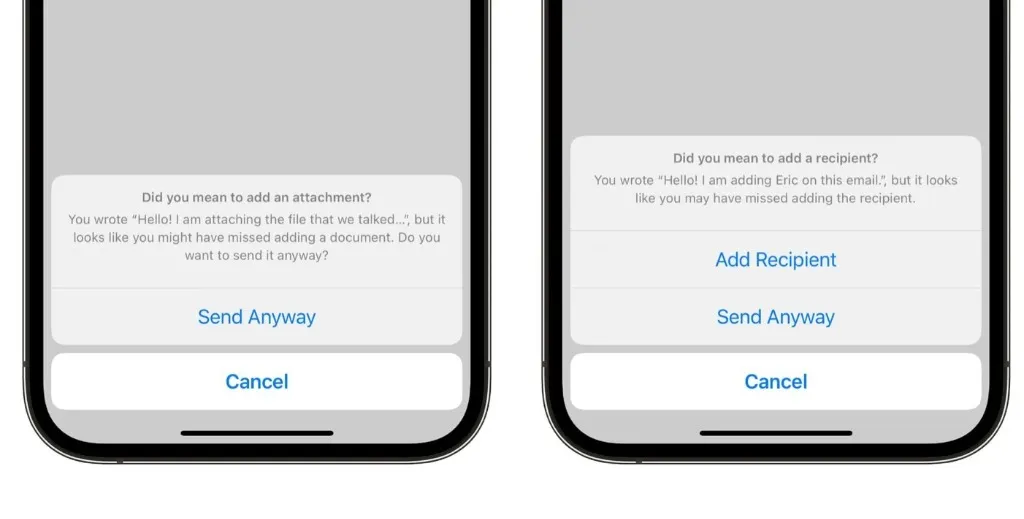 If you mention an attachment or a person in the body of an email, then forget to include them in the message's attachments section, the iOS 16 Mail app will let you know. When you tap Send, the Mail app will prompt you to include any missing attachments. This will also help prevent sending emails with incomplete information.
Looking for an Email app Upgrade for iOS 16 and Beyond?
Spike is an excellent tool for people who get a lot of emails and have to respond quickly, but it also works for regular folks who just want a cleaner inbox. That's the thinking behind Spike, which is designed as a "conversational email app" that organizes your inbox into messenger-style chat threads. In addition to the conversational approach, which truly makes Spike stand out from other email apps on the market, it also lets you see who is currently online in real-time within your team. You can also see if any members are "active" or "away."
It includes everything that iOS 16's email app offers:
•

An incredible search engine for your email

•

•

•
On top of improving on what Apple offers for email, Spike also includes:
•

•

•

Group chat in your email app

•

•
If Apple's upgrades to email in iOS 16 aren't enough for you, check out Spike for an immediate email upgrade.
You may also like