Spike at School — How Messaging With Your School Email Can Make Group Work Great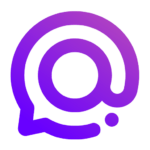 By
Spike Team
,
Updated on January 22, 2023, 4 min read
For anyone hitting the books and working hard on those grades, there's one date on the school calendar that always brings with it a sense of dread. Group projects. The one and only time your hard work depends on another (less conscientious) student. Sure, your professors will tell you about working as a team, building creative partnerships, learning effective communication skills and nurturing different perspectives—but you know in your heart of hearts that you're going to get stuck with the one student who doesn't care if they get an A or whether they get asked to leave the class.
However, perhaps this time it will be different. Perhaps this time you'll manage to find a way to work together and bring out the best in your less motivated classmates. Perhaps—but you might need a little help along the way. The good news is that we've got the perfect tool to help you rock your next group project, giving you everything you need to organize your team and communicate with members of your group in a way that speaks to even the most academically challenged members. And it all starts with your school email.
A School Email App for Cool Collaborations
Spike is the ultimate school email app—an all-in-one communication and productivity tool that lets you have real conversations with your group. It's as easy to use as your favorite instant messaging app. Just link your school or college email address with Spike and you're ready to go. Our Conversational Email keeps the chat moving, letting you concentrate on getting some real work done rather than managing long and complicated email threads.
We've also ditched the clunky headers and distracting signatures, making your conversations clear, concise and straight to the point.
Instant replies help you to be more creative, allowing you and your group to fire off ideas as they come. You can add video recordings and images to the chat for inspiration, drop in academic sources from your favorite cloud storage app, or throw in a few hilarious emojis and GIFs to lighten up a dull conversation about the pros and cons of late-stage capitalism. Group chat and calendar features also keep you organized and allow you to plan ahead so you're always up on your deadlines. Finally, since all your contacts are organized by name (with beautiful photos to match), you can easily complain to your BFF about the one member who's not pulling their weight—without accidentally venting to the whole group.


The School Email App Made for Groups
Let's say you need to work on an important group presentation. Spike allows you to set up a dedicated group chat and invite the other students you will be working with. They can either download the Spike app and chat with you directly using all our great features, or they can use their school email address with another (more basic) app. Of course, to make the most of Conversational Email, you should definitely introduce your group to Spike—we know they'll love it too.
Once you've set up your group and got the chat started, you can take advantage of our calendar to set milestones to work towards. Your calendar integrates directly with your email and you can balance study with your social life by keeping multiple calendars on the same screen. Creating milestones allows you to work towards smaller goals that help push collaborative work forward. They're also a great way to keep the less motivated members of your group on track.
Powered by our Conversational Email, your group can also easily share and edit documents for the big day.

Just drop files into your group and everyone using Spike will have an instant preview directly within the app. Got a great chart to back up a friend's argument? Download the presentation file, add the graphics and then ping it straight back. It's the quickest and most intuitive way to work—helping you collaborate on documents together without the headaches of traditional email threads that jumble up your files.

Plus, you'll find all your documents stored in a single place—because when that deadline looms, we know what it's like to search frantically through a sea of emails with document versions and files that your less organized classmates never bothered to name properly!



Spike is also available on all your favorite devices—meaning you can connect through your school email on your iPhone while working on the train and then keep the chat going on your desktop at home or in the library. Spike is built for better team collaboration and great group work, all you need to do is make sure everyone is pulling their weight! Discover real-time email messaging and get your next group project off the ground with Spike.
You may also like