G2 Customers Have Spoken! Spike is The #1 Momentum Leader for Email and Audio Chats!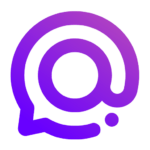 By
Spike Team
,
Updated on March 24, 2021, 5 min read
Spike has always had a clear vision of how "work" would look in the future and that it would revolve around a digital workspace. Let's face it, most people have a fragmented toolset. You've got their email app, your calendar app, a tool for document collaboration, a business chat app, and probably yet another for project management and tasks.
All of these apps will take training to properly use, likely all have their own subscriptions, and will slow your work down as you bounce between them on an hourly basis. What if… there was a better way? Spike's mission of a unified digital workspace has been confirmed by our customers over and over again. Continuing that effort is the mission that drives us.
At Spike, we're continually talking to our customers, both business and consumers, about how Spike can continue to empower you to do your best work, and actually enjoy it, while helping make you more successful. We read every App Store review, every social media comment, and especially reviews from G2.
G2 is a peer-to-peer business solutions review website that leverages customer feedback to rank the best business software and services. Our team celebrates the great ones, takes all feedback to heart, and looks for ways to improve the Spike experience.
We want honest feedback from our customers on what they love, like, and what else they'd like to see in Spike.
Spike Named Momentum Leader for Email and Audio Chat
Today, we're happy to share the latest G2 report that has given some critical indicators of how customers view Spike:
•

Spike is the #1 Momentum leader for Email, Email Client & Audio Conferencing software.

The Momentum Grid identifies products on a high-growth trajectory based on user satisfaction scores, employee growth, and digital presence.

•

Spike is the #1 easiest email software to set up.

•

Spike is the easiest email client software to do business with.
Spike's Digital Workspace combines your key "apps" into a single place to work, so you don't need to learn multiple tools, train your team, pay subscriptions for apps that don't work together, and end your day feeling fragmented and flustered. Let's dive into what makes Spike the present and future of focused work.
Email Client
The core of Spike's digital workspace is the email portion of the app. Spike takes traditional email and turns it into a chat-like experience to streamline the process of working through your email inbox. The default email apps on Android, iPhone, Mac, and PC lack the functions that busy professionals or consumers who handle hundreds of emails each day need.
Spike's Priority Inbox automatically organizes your email by separating the less important items away from the ones that need your attention. After a decade of mobility and a year of remote work, people are craving tools that prioritize their focus and creativity, so it's no surprise to us that Spike has been named a Momentum Leader in this category.
Business Instant Messaging
Spike is designed to be easy to set up and simple to begin using. With Spike, you just sign in to your email account and get started flying through your email at lightning speed. Spike will automatically turn your email into a chat-like instant messaging experience once. Long gone are the clunky headers, signatures, and the other parts of email that are ready to be put out into the technology graveyard.
For those not using Spike, all of your messages look just like a normal email. Spike believes in the open nature of email, so we've built our product on top of email so it works for everyone with an email address. You'll no longer have to question where to use your email, texting, or direct messaging tool. With Spike, just send your message and we handle everything on the back end.
Audio Conferencing
One of Spike's newest superpowers is a free audio conference tool that gets rid of all the parts of video and audio conferencing that you probably hate. There's no additional software to download, no plugins to install, or accounts to create. It's as simple as clicking on a link and creating a new video chat. Invite anyone. There's no limit on the number of participants and time.
Calendar
Having a well-organized calendar app is just as critical to your workday as finding the best email client or best online notes system. A digital calendar will help keep you on schedule, provide plenty of focus time, and help make sure you are where you are supposed to be and when.
Once you add all of your email accounts to Spike, you'll then sync all of the events from all of your calendars in a single location. When it comes to managing multiple calendars, syncing all of your events into Spike is the most efficient way to get a 40,000-foot view of your schedule while keeping work events separate from personal ones.
Why Spike is More Than Just Email – It's a Better Way to Work
Many people are still not aware of how fragmented their tools really are. They don't know there's a better way to work. A way that lets you feel more in control of your time, focus, and attention. By combining all of your tools together, we've created a Unified Feed. What's the Unified Feed? With Spike, you have a single location for all of your work.
Your important emails, current tasks, group chats, and documents that have been or need to be updated will all be together in a single list so you can organize, see updates, and focus on getting your work done. There's no stress bouncing around to different tools for email, calendar, project management, etc. By unifying your toolkit into Spike, you'll ditch all of the other productivity tools for a single yet highly effective and robust digital workspace.
Spike is the best email app, but it's so much more. Once you drop your legacy tools, you'll find that there's a better way to work, and it's with Spike.
Since you made it this far, we're happy to share some exciting news. We've got some big things planned for 2021. We're planning to integrate our new video and audio chat tool right into the Spike app so you'll be able to quickly jump on a video chat, or instantly start an audio channel with your team, whether you're in a group chat or collaborating on a Note.
We're also planning to give you the tools to end your reliance on giant services that monetize your data. You won't need to use Google Workspace or Office 365. More on that soon 🙂
Love Spike? Leave a review for Spike on G2! Do you want to learn more about Spike? We'd love to chat with you. Send us a message to chat@spikenow.com or connect with us on Twitter (@SpikeNowHQ)
You may also like