Spike Funding Round – $8 Million to Fuel the Future of Work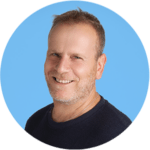 By
Dvir Ben Aroya
,
Updated on July 02, 2020, 3 min read
Spike is reinventing how you work (again) by combining all of your essential communication needs into a single feed in your email inbox. To help accelerate this vision, we're excited to announce a new $8 million series A funding round led by a $10 billion Insight Partners fund. We're also thrilled to have Daniel Aronovitz from Insight Partners joining our board.
What Does This Mean for Our Customers?
With this new investment and Daniel on our board, we're better positioned to continue investing in Spike to rethink how teams and individuals communicate. We've been frustrated by the app fragmentation problem in the workplace. There is an app for email, an app for notes, another for tasks, and then yet another service for real-time collaboration on documents. We set out to solve this problem and create a unified place for all of your work, and we're excited to release the beginning parts of this vision.
Today, we've released powerful new capabilities for Spike. Now, you can manage tasks, to dos, notes and live collaborative docs, combined with the world's most powerful email inbox. You'll now have a single feed for all of your work so you'll never miss an important email, forget a key task, lose a document, or waste time switching apps. We're setting the foundation for the future of a digital workspace that's simple to use, extremely powerful, and works for you.
With this new round of funding, we are ramping up development of more collaborative services into the Spike platform. We have a vision for how workplace communications should function, and we're just getting started.
We operate fully out of Spike, so we know the ins-and-outs of how teams communicate and get work done together. Our dev team doesn't use a project management tool. They keep track of each build using a shared Note to keep track of all the tasks, discussions, and backlog. Our marketing team uses Notes to collaborate in real-time on press releases, social media, and website content no matter if they're in New York, London or Lisbon. Our customer success team uses Spike video to speak with our users. We even use a shared Note for office supply requests and share company updates in a Group chat.
I personally rely on Spike to manage our entire company. From working with investors, chatting with customers about their needs, and working with a world wide team across multiple time zones, Spike allows me to be keep in touch with everyone quickly and efficiently whether I am in the office or on the go. We live and breathe collaboration and productivity, and practice what we preach.
We'd like to thank Insight Partners, Wix, NFX, Koa Labs and our existing investors, team and partners for believing in our huge vision. We have ambitious goals on how to make technology improve every aspect of the way we communicate. As we move into the next phase for our journey, we'd also like to thank our users for their support and feedback. We've heard countless testimonials from our community about how Spike has improved their lives, and those stories drive us to keep working and to keep expanding our vision of the future of work.
You may also like