No more tab switching? It's about time you joined the party Google
Google's most recent update, finally catches up with Spike in realizing that users are tired of switching tabs for different types of work.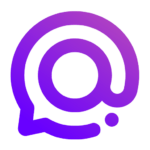 By
Spike Team
,
Updated on May 07, 2023, 6 min read
Have you ever been on a video call where someone shares their screen and you're horrified by the number of tabs they have open at a time? It looks as if Google has finally realized this mess isn't scalable. Earlier this month, Google launched a preview of a new Gmail interface designed for people who are tired of switching tabs every time they need to switch from email, to calendar, to document collaboration, and more.
So What will the Google Update include?
Gmail's new design, scheduled to be released later this month (April 2022), includes an app menu interface that gives users access to all their email, chats, Spaces, and meetings from a single window. Unfortunately, the new app menu seems to remain persistent in the new design, which many early beta users are frustrated with at the moment. Google has also integrated a new notification bubble for unread chat messages on the bottom-left. Clicking this bubble will open your chat message as a pop-out or in the whole window. Google will automatically upgrade all Gmail users to this new user interface. You'll have the option to revert to the old interface for a few months but, Google says that the old look is joining Google Wave and Google Buzz in the Google graveyard sometime during Q2 of 2022.
The goal of this is an integrated view of all key services into one place and reduces the effort to switch between them. There is no more saga of extra tabs or windows. Instead, it all happens from a single interface. At Spike, the first thing that comes to mind is FINALLY.
We've been preaching the benefits of a single digital workspace for several years. When you can eliminate browser tabs and other apps, you minimize the loss of focus from context switching. Spike customers know the benefits of having a single application for communication and collaboration of all types. Whether it's email that feels like chat, document collaboration, video meetings, managing projects, or sending a voice message–Spike does it all without switching tabs…and has for years. With Spike, everything you need for your work is always at your fingertips.
So welcome to the party Google. You're beyond fashionably late, but for Gmail users who haven't yet transitioned to Spike, we guess it's better than nothing.
Spike is all about minimizing context switching
When the Spike app launches on your desktop or mobile device, its goal is to be the only app you need. Because Spike continues to add functionality into the platform, there are fewer and fewer reasons to switch to another application during the day and fewer ways to lose focus.
Spike users can seamlessly switch between emails, jump to a document to collaborate on, check off tasks from a to-do list, and then jump into a team video meeting. There's no need to launch multiple apps or browser tabs. We aim to be your Work OS, giving you a powerful communication and collaboration hub.
Spike's Email Revolution
Spike doesn't accomplish this by cramming more apps into a single-window like Google. Instead, we add intelligence to lighten your workload. Spike's first revolution for your workload is conversational email. Using Spike as your email app, you can chat just like you do in a messaging app like iMessage or Google Chat. But, unlike Google, we know you don't need yet another place to communicate.
Spike turns clunky and confusing email threads into a streamlined messaging system. Long gone are the days of repetitive email signatures clogging your inbox. Spike lets all your messages go at the speed of light without friction, but for folks not yet using Spike, they'll get a professional-looking email.
"When we envision the problems Spike solved for customers, a single digital workspace was the end goal we had in mind. It was born out of frustrations that my co-founder and I had on a daily basis with the current tools that were available. It's great to see Google finally join the vision of a single workspace interface" – Dvir Ben Aroya, Spike CEO and Co-Founder
That's not all we did to streamline email, though. Using Spike's Priority Inbox, you'll only see important messages while everything else automatically goes to your 'Other' Inbox. You'll eliminate the stress of seeing an overflowing inbox full of items that are doing nothing but taking up your time.
Spike Notes and Tasks
Now that you understand Spike's foundational approach to communication, let's talk about how we build out a digital workspace in a way that lightens your workload without cramming "apps" into a browser window. Spike Notes are created similarly to a new email. All your richly formatted text, images, tables, file, and then share with anyone inside or outside of the Spike universe. Collaborators can comment or add their own additions to the document. When a collaborator makes changes, the note pops to the top of your inbox so you can check out what's new or check on the comments.
Moving on to tasks. Everyone knows the mail inbox already contains most of your daily to-dos. Whether it's a receipt that requires submitting for your expense or a question from your team that needs to be answered, your inbox is home to the vast majority of your tasks. Rather than switch between email and a task manager, Spike lets you manage projects, set reminders, and tackle your to-do list without switching apps. Working on a collaborative task? Share it with a coworker. Need to snooze a task until next week? Spike lets you set a date, and trust that it'll magically pop back into your inbox at the right time. With Spike at the center of your task management process, you'll never miss a task again.
Spike Video and Voice
Live video and audio meetings are essential to the work world today. What's not necessary is needing to switch to another app to jump on a call with someone. Spike has everything you need for live collaboration built right into the app. There are no accounts to create (even for someone not on Spike). No plugins or browser extensions are required either (IT departments love this!). It's 1-click to start a call with a Spike Group or even a 1:1 conversation. Spike Voice Messages
Spike Calendar
Even if your only office is the home office, a calendar is still a crucial part of your work day. From knowing when your 1:1 call is with your direct reports from planning when to leave to pick up your kid's from school, Spike does it all. Spike can sync with calendars from Google, iCloud, Yahoo, Outlook, and more to give you a unified view into your day, your week, or even your month. Spike takes the guesswork out of organizing your days so you can waste less time trying to keep track of all your appointments.
Wrapping Up
Google's entrance into the unified digital workspace deserves a…finally. Why did it take the company so long to catch the vision of what customers need to be efficient and organized in today's working environment? It might be one of those situations where they couldn't see the forest for the trees. Nevertheless, we're excited that most people will see the benefits of ending the barrage of tabs. Once people get a taste of Google's appetizer of a solution, they'll be on the lookout for Spike's complete digital workspace.
You may also like